We are almost more than halfway through the academic year and if you are in your first year of studies you might be having second thoughts. Some are now reassured that law is their forte and some may be beginning to doubt if they have chosen the right course of study. If your case is the latter of the two there is no need to panic.
If studying law has been a dreadful experience for you until now and it has disappointed you, it is not late to think about what other programs you would enjoy more and apply to switch. However, if you enjoy studying law but what you have learned about being a lawyer scares you or doesn't impress you then you would benefit from reading this post.
On the 11th February once again the Career and Skills Development Service at City University held a helpful and successful event called Careers with Law Degree. A self-explanatory title, the evening showcased successful individuals with law degrees that had either chosen the path of becoming a lawyer or used their law degree in a different direction. If you missed the event below is an overview of each individual and the career path that they chose:
1. Ed Hall: Senior Lawyer – Crown Prosecution Service:
Career Path:
• B.A in English Literature
• Joined the CPS as an administrator and became interested in law
• Completed GDL & BPTC at City Law School
• Returned to CPS with a law degree
• Started as a Trainee Crown Prosecutor and went to become a Senior Crown Prosecutor
• In 2004 decided to specialise
• Continues to work in the special casework unit
Example of previous/current work:
• Football riots
• Prosecuting individuals involved in 2010 student riots
• People trafficking
• Armed robberies
• Forged passports
1. You came to City for the BVC. You already had a 3-year undergraduate law degree. Why did you undertake further study between the City BVC [BPTC now] and pupillage?
I applied for pupillage while studying the BVC at City so I knew I would more than likely have a year between the BVC and commencing pupillage. Fortunately I gained pupillage just after the end of the BVC course by which time I had already applied to and been accepted by Cambridge University to undertake an M.Phil in Criminology. The Criminology Department at Cambridge University allows students to choose their own dissertation topic. I therefore chose 'A Critical Examination of Arranged Marriage and Forced Marriage among Women in South Asian Communities in England and Wales – asking specifically whether the practices should be criminalized?' - a subject which gained me a distinction, and a subject which is currently in the public eye following constant discussions regarding forced marriage within the Coalition government.
2. Your cv has a strong emphasis on human rights and family law. When did you first develop these interests?
I first volunteered for Oxfam when I was 16. At the age of 17 – between AS and A levels - I spent four months during the long summer holiday as a legal assistant at the Madurai High Court in India. Whilst in India I also got the opportunity to volunteer in an orphanage. These experiences were the triggers for my commitment to law as a future vocation. I soon realized that law could be used as an active tool to uphold the rights of vulnerable and marginalised individuals and consequently make a difference to people's lives.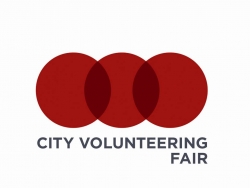 The Criminal Justice System Volunteer Roadshow, held at the University of Greenwich is happening on October 26th from 11-3. This one-off opportunity gives students a chance to talk to up to 20 CJS organisations including Victim Support, the MET police, Prisoners Advice and Care Trust and the Magistrates Association. Registration is required as attendance is strictly limited - access to tickets is available at the website from 20th September.
The City Volunteering Fair is held on 3rd November from 3-5pm at the Great Hall, College Building.
We will feature many of the best local and national organisations to volunteer with and you can speak to them face to face. Don't miss this opportunity for you to meet organisations and find out what opportunities are available, what situations they are challenging and how you can help them. This is a rare chance to meet with lots of people from charities and non-profit organisations right here at the university. If you like what they have to say, you can register with them straight away.


Keep an eye on LawWorks student volunteering vacancies website, as new vacancies are flagged up regularly. Organisations offering Vacancies currently include South West London Law Centres, Amicus, Law Centres Federation, Newham Monitoring Federation and The Civil Mediation Council.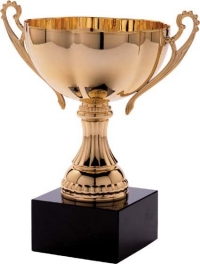 The Volunteering England Gold Award is the only national student volunteering award that recognises Achievement, Dedication and Leadership within Higher Education. Winners will be presented with their award at the City University London Student Impact Awards on April 20th by the Global Executive Director for Corporate Social Responsibility and Community Affairs at UBS, Mr. Nick Wright.
he Gold Award is a prestigious mark of excellence in student volunteering. We will be awarding one Gold Award to a student in each of the following categories:
Leadership, Dedication or Achievement
Find full details on the City Volunteering website.
Deadline 2nd March.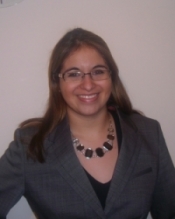 After completing my legal studies at the City Law School, I was called to the Bar in 2007. I work in the Complex Case Team for a firm of Solicitors, practicing in personal injury and clinical negligence law.
In 2008 I was asked if I wanted to join a local charity called BCHA which funds LATCH (Living Amicably Together in Caring Homes), a charity that houses homeless 16-25 year olds in the London Borough of Bromley. Thinking it a great opportunity to give back something to my own community I joined. I am now trustee at BCHA with the responsibility of overseeing all governance issues, and Chair of the LATCH Management Committee.
Do you want to discover how to gain valuable work experience and develop your existing skills? Do you have some time to spare? Do you want to meet like-minded individuals? If you've answered yes to all of these questions, it sounds like you are interested in volunteering.
Law Undergraduates are encouraged to find Pro Bono work to gain relevant experience and increase their knowledge through practical application from their first year. However, in practice this often proves to be difficult, as, understandably, organisations who provide Pro Bono opportunities will tend to pick candidates with the most experience. Instead of feeling frustrated and disappointed by this, you could do a lot worse than to start to build up some relevant experience through volunteering. It is important to remember that what employers are looking for is evidence of transferable skills, and these can be gained through all sorts of different activities, which can be 'transferred' to different work situations.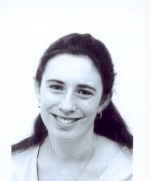 The Free Representation Unit (known affectionately as FRU) represents those who cannot afford legal representation in social security and employment law - areas where it is not possible to get legal aid funding for representation. The charity has two goals: the first to alleviate poverty through providing access to legal representation, and the second is to provide law students and junior members of the legal profession with valuable experience that will further their careers.
The difference FRU volunteers can make is enormous. In my first term as a CPE student at City University, I undertook my first case before a social security tribunal, representing a lady with multiple health problems who was appealing the removal of her disability living allowance. In addition to successfully getting her original benefits restored, I persuaded her to apply for an additional benefit she had not previously had, and the tribunal decided to award her this for life. The additional £25 per week that this brought her makes a huge difference to someone living off benefits, particularly when they are disabled and in poor health.
Later that year, at the start of my second term of the CPE, I did my first employment tribunal. That was a lot scarier, involving cross-examinination of the Respondents witnesses, a skill I had not yet studied. My client had been employed for 18 years, ever since he had left college, and then out of the blue, without any procedures being followed or any reasons provided, he was dismissed. Again, I won at tribunal, this time succeeding in gaining more than £18,000 in compensation for my client.