Find out about the Personal Support Unit (PSU) volunteering experience from a first-year law student and why you should apply.
Christianah Babajide, a law student at The City Law School, who volunteered at the PSU this summer and Imogen Rome-Hall, the recruiter, tell us more about the benefits of working for this successful charity.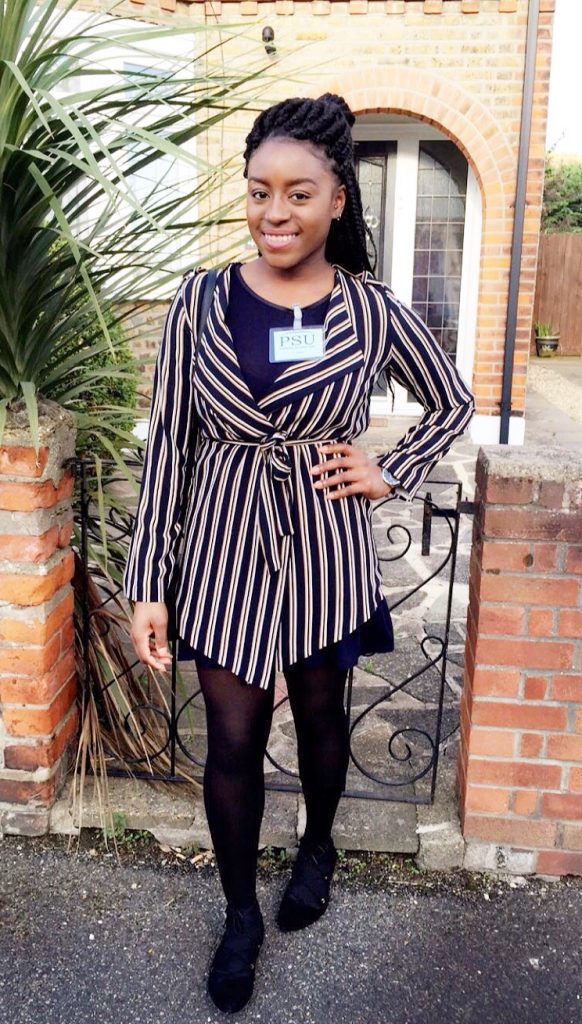 The Student: Christianah Babajide
Christianah Babajide is studying law at the City Law School. She had a deep insight into family law and other areas of law through the PSU. She volunteered for 28 days in London June 2016.

After encouragement from City Careers to get some credible legal experience through Pro bono work, I volunteered at the Personal Support Unit (PSU) at the Royal Courts of Justice. The PSU volunteers offered free, independent assistance to people who are facing proceedings without legal representation in civil and family courts and tribunals. – It is a fantastic charity that trains individuals to support litigants in person throughout civil cases.  The PSU's prime purpose is to provide practical and emotional support to litigants in person and despite not providing any legal advice, they managed to help clients gain access to justice on almost 45,000 occasions last year.
The PSU team varied from fundraisers and treasurers to the trained student volunteers. I was interested in being a student volunteer because the client-focused role provides direct access to court hearings and offers the opportunity for direct client contact, to develop client care and management skills and to be at the heart of the legal world.
The Application
The application process was straightforward. I emailed the PSU branch at the Royal Court of Justice (RCJ) to register my interest in being a 'Student Volunteer'. I was then invited for a short interview with an RCJ Coordinator who presented me with scenario questions and asked me what I wanted to gain from the volunteering experience. The interview went well and I secured the role.
The Training
Training at the PSU consisted of reading, shadowing and administrative work. In my first week of training, I worked through the PSU's detailed handbook and familiarised myself with the PSU's policies, rules and code of conduct. I also educated myself on other legal advice agencies such as Citizens Advice Bureau (CAB), Free Representation Unit (FRU) and the Bar Pro Bono Unit because the PSU often signpost clients to relevant authorities if needed.
My shadowing days at the RCJ, Thomas More Building and the Central Family Court (CFC) provided unique insight into the PSU's nature of work. Shadowing involved listening to distressed clients, finding a way to help them, accompanying them to court, taking notes during hearings, reassuring them and setting out the options available. Whilst highly emotive and often stressful, the nature of work was very rewarding because you are doing important work that makes a material difference to people's lives.
The admin work involved organising court bundles, filling in court forms, answering incoming calls, booking appointments, recording each client interaction, printing and photocopying letters.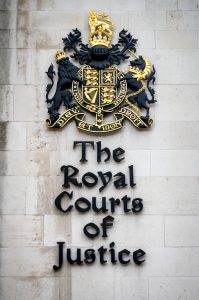 Nature of Work
It was a demanding role and as a volunteer, there is a lot expected from you. Working in the CFC was emotionally draining and at times the outcome of a client's case can play on your emotions. This was something I struggled with at first but, with time, I developed the ability to avoid becoming emotionally involved in distressing cases. It is not uncommon for a volunteer to still be with a client after office hours if they have not finished helping them. The PSU required 20 days a year, which was a big commitment, especially for a full-time law student.
It is challenging to balance extra-curricular activities with a degree, especially if that degree is Law. However, you will eventually figure out a way to strike that balance with strong time-management and organisational skills. You are never alone; you have the support of the rest of the team who will never leave you stranded and there are always people happy to answer your questions.
The People
Despite the eclectic mix of clients that turned up at the office every day, the PSU team remained client focused, respectful and committed to each client's individual needs. All volunteers were determined to provide high-quality customer service, whether that was advice, hand holding or tea and biscuits!
What did I gain?
The PSU experience provided good lessons in law and life. It is important to remember that employers are looking for candidates with hands-on experience and relevant transferable skills, all of which can be gained by volunteering at the PSU. You will become familiarised with court work, legal procedures, filling in information on court forms, and get used to organising court bundles. In time, you will find that your time management, communication and interpersonal skills will improve dramatically. You will also find that you develop compassion and the ability to refrain from being judgemental; vital skills for all employees. I would definitely recommend this role to all aspiring solicitors and barristers.
The Recruiter: Imogen Rome-Hall
Imogen Rome-Hall is the Recruiter and Assistant Coordinator at the Royal Courts of Justice for the Personal Support Unit in London. Here she explains how volunteering at the PSU can boost your CV and provide you with relevant skills.
We accept applications from students at any stage of their legal education. As a student volunteer, we ask that you complete 20 days volunteering over a 12-month period.
We are specifically looking for candidates who can demonstrate the following:
Client facing skills – compassion and active listening skills.
Resourcefulness and problem solving skills.
Maturity and professionalism.
Excellent English language ability.
Experience of working with vulnerable people (desirable)
Volunteering with the PSU is a really valuable addition to your CV. Through volunteering with us you will learn to assist and communicate with vulnerable people, learn how to complete court forms and how to communicate with court staff. Additionally, you will find that after volunteering with us, you will be well acquainted with legal documents such as witness statements and grounds of appeal.
Want more? Read Christianah's Legal Cheek piece:
Why I turned down a hot summer in Ibiza to work at a legal support charity