Pro Bono means "for the public good" and is a fantastic opportunity for students to participate in real, supervised case work and get some legal experience.
Each year The City Law School organises a Pro Bono Fair to coincide with National Pro Bono Week. The Fair allows you to explore potential volunteering opportunities among a number of organisations. City University of London also provides a range of opportunities for undergraduate and postgraduate students to participate in.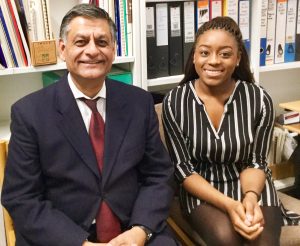 During National Pro Bono Week  – sponsored by the Law Society, Lawbore's Christianah Babajide, caught up with City's very own Pro Bono Director, Sarwan Singh.
Sarwan Singh is a Barrister and a Senior Lecturer at The City Law School. He spent 5 years working in Law Centres, followed by 10 years' experience working in local government, where he specialised in Housing, Social Services, Mental Health, Employment and Crime.
In this exclusive interview, he informs us of the rewards and realities of undertaking Pro Bono work…
CB: What is Pro Bono and National Pro Bono week all about?
SS: Pro Bono is a Latin term for "the public good" and it is particularly relevant in the legal sector because there are so many members of the public who cannot afford legal advice and therefore need the help of lawyers who can volunteer their time. Pro Bono is about the legal community providing free legal advice and assistance and sometimes representation.
National Pro Bono Week is encouraged by The Law Society, the Bar Pro Bono Unit and LawWorks, which is the Pro Bono arm of the Law Society. During that week, there will be law schools across the country raising awareness of the importance of doing Pro Bono work and encouraging students to get involved. The City Law School had a Pro Bono Fair last week, which was very well attended, where we invited leading national organisations to talk to keen students about what they do and how to volunteer.
CB: When did you begin your own Pro Bono journey?
SS: My journey began the day I qualified as a Barrister, which was over 35 years ago. Whilst doing the Bar Exams, I volunteered at an Outreach Programme for a Law Centre, which had free sessions on Housing Law. As a result of volunteering here, I was able to successfully apply for a vacancy at the Law Centre and got the job. I have been involved in Pro Bono ever since.
CB: What experiences have you gained through your Pro Bono services that have impacted you personally?
SS: The main thing I learnt was there are a lot of highly committed lawyers out there who aren't chasing the money but are interested in giving back to the community. I have learnt that the law if used well, can impact on the vulnerable members of the community and used to help them. This also helped me understand how to engage with the wider community, it was a much more inclusive use of the legal discipline. Having direct contact with clients exposed me to a lot of campaigning groups and legal pressure groups which have been very beneficial in my law career.
CB: What are some of the realities and rewards of Pro Bono work?
SS: The reward is job satisfaction. There really is nothing better than using the law to improve people's lives. You will be helping clients that are vulnerable and economically deprived. If you can do something about their debts or their interaction with the police or help them with their simple contracts, this will lead to great job satisfaction as a lawyer. And this is evidenced in the high number of individuals that work in the corporate world for big city firms but who end up getting involved in pro bono in order to achieve job satisfaction and give back to their community.

A reality of Pro Bono work is most law schools don't have the resources to put into Pro Bono as much as they would like due to their limited budgets. Therefore, the operation tends to work effectively, but usually on a shoe string. Another reality is the work we do is merely a drop in the ocean, especially with the cuts in legal aid which has made the need for pro bono work even greater.
CB: In what ways can engaging in Pro Bono work benefit law students?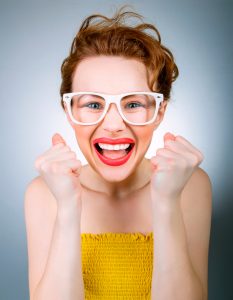 SS: Although studying the LLB gives you an excellent start on the path to being a good lawyer, what is missing are clients. Pro Bono changes the experience of learning in a classroom and allows students to learn in a real environment and offer practical legal advice. Pro Bono is a real learning curve for law students, especially because the kind of Pro Bono work they do is directly applicable to their law studies. The skills they learn on paper become real when dealing with a client. I encourage all students to participate in Pro Bono because it will enhance their learning. A lawyer is only a good lawyer when they can empathise and understand where the client is coming from, in order to advise them well. Also prospective employers in the legal work look increasingly for candidates to have carried out some pro bono work.
CB: In what ways does Pro Bono benefit the wider community?
SS: One has to remember that at the end of the chain is the client and usually that client is a member of the community. Sometimes it can be helping victims of alleged miscarriage of justice; with drafting their contracts, aiding them with their appeals, and can also include work in other jurisdictions, like America or Pakistan around Death Penalty work. The direct contact with clients in Pro Bono work helps the law to be practiced in society rather than from an ivory tower.
CB: How does the City Law School encourage its students to participate in Pro Bono?
SS: I am very proud of the tradition that we have created at The City Law School over the last 10 years or so. We have an incredible wide portfolio of activities from legal clinic work, to working on miscarriage of justice cases to doing Street Law. We also advice small companies and represent clients before the insolvency courts.  We even have our law students advising other students across the wider University community. Law students also have the choice to pick and choose which Pro Bono work suits their fancy. With all these opportunities, there's no excuse for City students not to get involved!
CB: And finally, how can students get started with Pro Bono work at City?
SS: We encourage undergraduate and postgraduate students by giving them introductory lectures on the Pro Bono opportunities we have at City. There are no application forms for our Pro Bono activities but all vacant positions are advertised through emails to all suitable students. We have found this to be the most effective way of advertising Pro Bono opportunities at City Law School.
With thanks to Sarwan Singh for his valuable time.
Author Christianah Babajide is a guest contributor to Legal Cheek and you can see her work via her Legal Cheek profile page.  She also writes regularly for Lawbore and CAREERS (City's Careers blog).
Want more?
Read about Christianah's Pro Bono volunteering at the Personal Support Unit