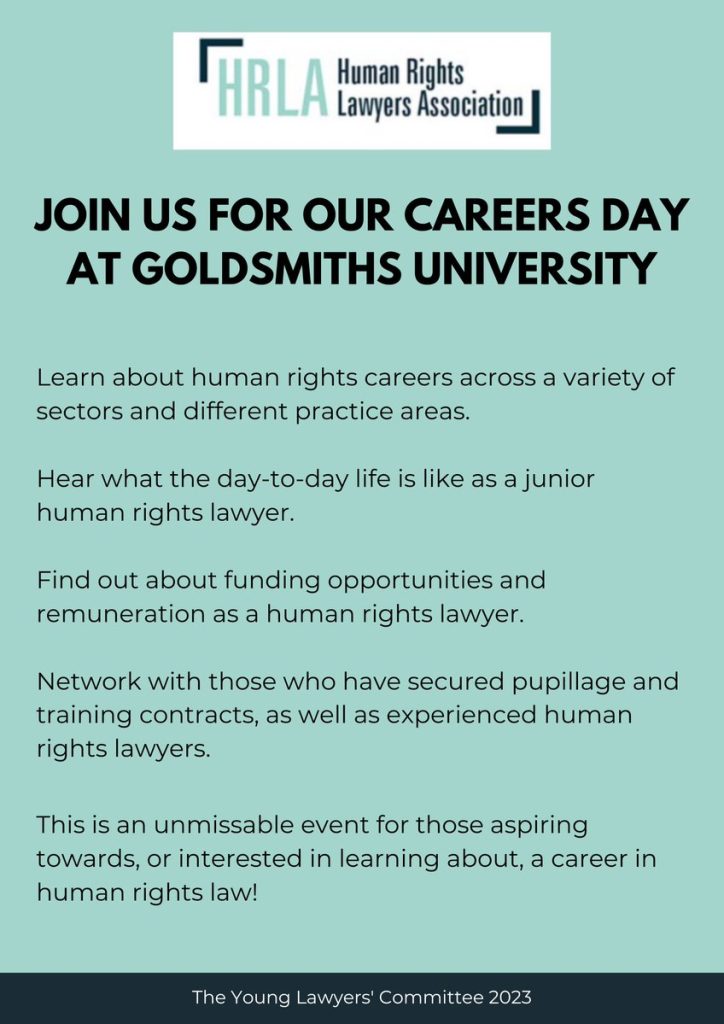 The Human Rights Lawyers Association (HRLA) Careers Day has been running annually since 2016 and aims to provide an opportunity for students and those considering working in human rights law to hear from a variety of people within the profession. The event is free of charge and has always been one of the HRLA's most well-attended events, with over 300 people registering for their Careers Week last year, which was held online.
Registration for this year's Careers Day is now open, with both online and in-person tickets available. It is happening on the 7th October 2023.
As you can see from the flyer to the right, you can learn more about the range of roles within this field, what it is like to work as a lawyer within human rights and also get the chance to meet those at all levels of the profession.