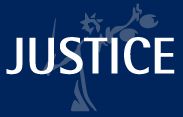 JUSTICE has recently invited applications for two six-month legal fellowships. These are paid positions, funded by Linklaters LLP. The Legal Fellow will be paid £35,123 per annum, pro rata. 
The successful applicants will work closely with JUSTICE legal staff: conducting legal research; providing commentary on draft legislation; assisting with third party interventions (where relevant); and supporting working parties of our membership and other experts exploring critical issues of law reform. The fellowships will provide the opportunity to develop research and drafting skills, to engage with litigation and law-making processes, and to be part of a small, friendly and committed staff.
Applications are sought from UK law graduates only. This includes people who expect to have completed a law degree or GDL, are a CILEX graduate, or have completed Part 1 of their SQE by the time they start the internship. For these fellowships, JUSTICE particularly welcome applications from Black, Asian and Minority Ethnic candidates, including from disadvantaged socio-economic backgrounds who expect to face additional barriers in securing a career in law.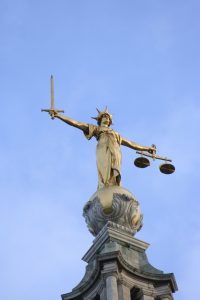 Applicants should demonstrate an interest in the challenges affecting the justice system – whether criminal, civil, family or administrative – and have an understanding of the UK's constitutional and human rights framework. They should have excellent written and spoken communication skills.
Each fellowship is for a period of for six months full-time, although this is flexible, and can also be offered part-time over a longer time frame with a minimum of 3 days a week.
Note JUSTICE are looking for both fellows to start in July however, the exact start dates will be discussed with the successful candidates, please indicate your availability on the application form. The JUSTICE team are currently working largely remotely. Staff members have access to office space in London, however attendance is optional. The Legal Fellows will have regular video calls with their line manager, the policy team and wider JUSTICE staff.
Find out more (including a useful list of FAQs) and get the application form via the JUSTICE Vacancies pages but the deadline is 21st May 2023. First round interviews will be held by Zoom on Monday 19 and Tuesday 20 June. Final round interviews will be held by Zoom on Wednesday 28 and Thursday 29 June.