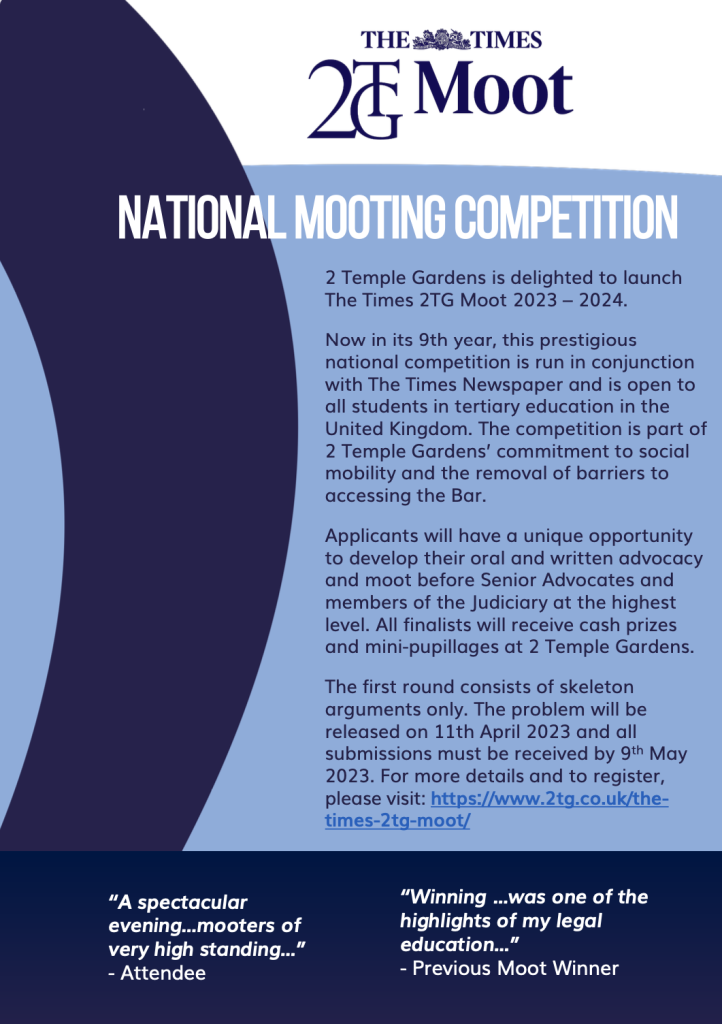 The Times 2TG Moot is a national mooting competition, which the Chambers of 2TG runs in conjunction with The Times newspaper. It is in its nineth year and is open to all students in tertiary education irrespective of background or institution. It allows those who may have very limited experience of mooting and the legal world to have the opportunity to moot at a national level before a range of Judges. The event is a part of 2 Temple Gardens' commitment to social mobility and removal of barriers to accessing the Bar.
Applicants will have a unique opportunity to develop their oral and written advocacy and moot before Senior Advocates and members of the Judiciary at the highest level. All finalists will receive cash prizes and mini-pupillages at 2 Temple Gardens.
The first round consists of skeleton arguments only and these (along with the registration form) need to be received by 9th May 2023 and emailed to timesmoot@2tg.co.uk  
Interested? For more details (including the mooting timetable) and to register, have a look at the competition website.