This is the first piece in a new series of Lawbore articles focusing on the lives of those international students who have graduated from City. In this one, Lawbore journalist Zoe Wheeler, interviews Sammy Chen, a BVS graduate.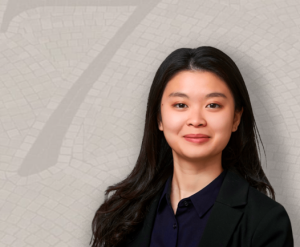 Sammy Chen is a paralegal at 7BR where she maintains a variety of responsibilities. As an international student coming from Malaysia, she completed her LLB at King's College London before studying the BVS at City, University of London. During our talk together, Sammy provided valuable insight on the BVS at City, her experience as an international student, and work as a paralegal. Her openness and honesty when discussing these topics made for a fun and interesting conversation, detailed below:
What made you want to study law? Did you ever consider another career path or have you always known you wanted to work in the legal field?
That's a great question because honestly, I never really thought of myself as a lawyer. In school, a lot of my interest areas were broadly humanities subjects. I actually wanted to be an English student because coming from a background where English wasn't my first language, I really admired English literature and being able to influence people with the power of the written word. However, when it came time to do the UCAS university applications, I really thought about what was most practical in terms of planning out my future career and being able to support myself. I still believe it is important to chase your passions but I personally moved to law as it was more straightforward and still had aspects of what I liked about English. During my undergraduate degree in law is where I really developed my interest and appreciation for EU and transnational law practice areas.
After completing your LLB at King's College, you decided to study the BVS Post-Graduate Degree at City – what do you remember most about your time at City and specifically completing the BVS? Why did you choose City?
I remember that time was quite stressful for me with all the different deadlines that come with doing the bar course. It was a whole new world that didn't seem as straightforward as an undergraduate degree for me. But I chose City because it seemed to be the most structured with a lot of support in place for students. I heard good things from people who had gone to City compared to those who had gone elsewhere for BVS courses. I also went to a lot of law fairs and City always emphasised their high pass rates and the number of students who achieved distinction. Also, many of the core texts in the BVS course were written by professors at City, so I thought it was the best option. Looking back, I'm glad I chose City; the unique exam structure was really helpful in that it gave me plenty of time to prepare for some of the harder papers that people often struggle with.
I understand you are from Malaysia and moved to London when you started university; why did you plump for the UK and do you have any advice for international students who are making a similar move?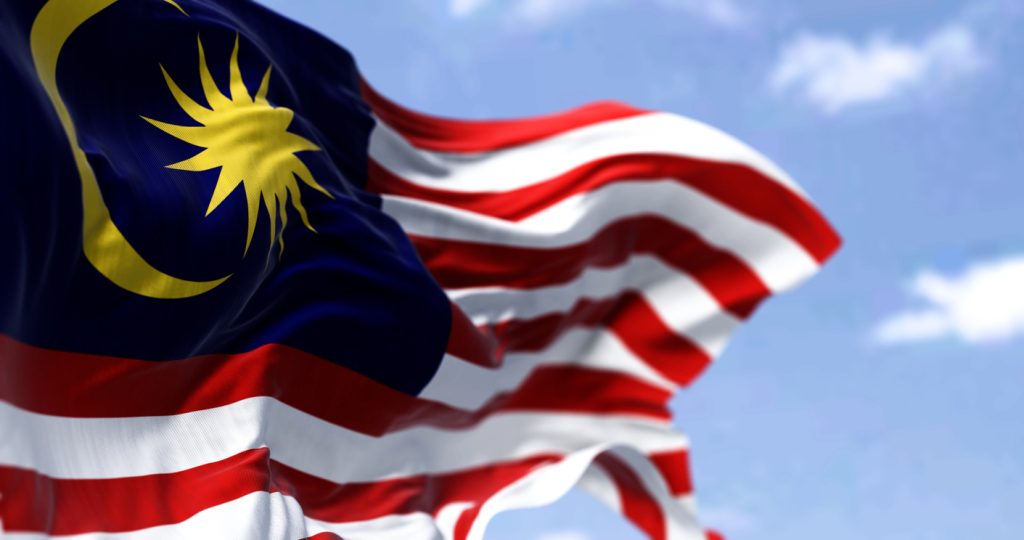 I think any international student who comes to the UK, especially London, may feel very lost and out of place. You may feel uncomfortable and miss a lot of things about home. These things can also become amplified in a law degree because everyone is so career driven and seems like they know what they're doing, but it is important to remember that they're probably trying to figure it out as well.
I have found that people who have international backgrounds and are successful in law are those who don't put too much pressure on themselves. They aren't afraid to make mistakes and ask tons of questions in order to learn. You shouldn't compare yourselves to others too much. It is always good to get involved and do things to gain experience, but recognise as an international student you may not have the same amount of time as others with things like Visa timelines to worry about. So, you must use your time wisely and choose to do things that will actually help you, rather than worrying about everything others may be doing around you.
I see you did a 4-week Vacation Scheme in Malaysia as well as various mini-pupillages in London? Did you find there was a learning curve to working in a different jurisdiction? Did it give you more insight into what you wanted out of your career?
What is different about the UK compared to most other jurisdictions is the split between solicitors and barristers. So, my mini-pupillages in London were centered around work experience in barrister chambers, while my Vacation Scheme back in Malaysia was in a law firm. We have a fused profession there so, as a single practitioner, you do both ends of the work. While there are differences there, what really matters is your legal research skills, legal drafting skills, how you conduct yourself professionally, how you think about the law, and things such as that. Any work experience where you can learn these things will be helpful in your career. For example, during my Vacation Scheme back in Malaysia, I was the youngest one in the firm and had to learn how to pick things up really quickly which was helpful for the Bar. I think both experiences showed me the importance of making an impression as being reliable, competent, and capable in my career.
What was your journey from Bar grad to your current role?
It was honestly a pretty short journey. The hardest part was the emotional toll it took trying to get a job in the first place. I wanted to be realistic about my options and applied to about 30 jobs during my time in the Bar course (on top of pupillage applications), which just meant receiving around 30 rejections. I also considered returning home to practice in Malaysia but I knew that wasn't what I wanted to do. I wanted my next step out of the Bar course to be somewhere in the UK because I thought it provided more opportunity to develop myself and pursue excellence. So, I looked up different outlets that could help me.
The Inns of Court sent useful job lists and newsletters to their student members, and I just continued to do research and keep trying. I also made sure to only apply to jobs that met my own personal requirements. I knew I wanted to work in chambers and I needed to make enough money to financially support myself living in London. I also had to dispel some of the myths I told myself, such as it's impossible to get a paralegal role in a barrister's chambers. While it is quite difficult with very limited options, it's important to go for it and try. I had to make some tough decisions, but those are the decisions that got me where I am.

It's often difficult when studying a course to see how it all fits together on a day-to-day basis in legal practice. Now you are working as a paralegal at 7BR, do you think back to your bar course days and draw on what you learned from your lecturers?
The short answer is yes, but the lawyer answer is 'it depends'. Learning how to form legal arguments and conduct legal research is the fun part. A lot of your job however, especially as a self-employed barrister, is taking care of admin and procedural rules. In the bar course, you start to realise it's like 80% procedure. You have to get certain forms in at certain times, know how to calculate deadlines, and many other cumbersome tasks. You may love the law and the academic side of it, but might think a lot of what needs to be done is boring. These things are important in the practice though, as they are what makes such a complex system function efficiently. The Bar course was really useful in terms of understanding it is these things that make a Barrister's life stressful, not so much the law part. It also teaches you other things like how to best manage a client's case or understand different strategies to shape your case. Coming fresh out of the Bar course allowed me to help Barristers find the proper forms and structure documents correctly. The Bar course ultimately helps you navigate the profession much quicker, which is really valuable.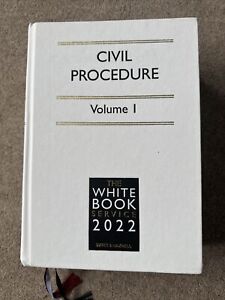 In my day to day work, doing legal research for Members in their real cases means I have to be alive to the procedural requirements which Ronnie (Lachkovic) and Stuart (Sime) as my Bar Course tutors were hands-on in introducing me to. For example, I know where best to start when asked to provide research on fitness to plead, drafting a particulars of claim for a medical negligence claim for someone under 18 (as practice! It was not used in the real case, of course), and understanding the conversation when two barristers "talk shop" when discussing case strategies. Overall, having learned how to digest large amounts of commentary to look for the key cases in the White Book and BCP, and having applied them in the advocacy classes was valuable as it reflects the kinds of procedural things and legal tests that most work at the Bar involves.
I don't think I would have taken away as much from the experience of being a paralegal in chambers, or in my mini pupillages if I wasn't also actively thinking and revising those same concepts at City. It makes a big difference when the barrister doesn't have to explain a lot to you when asking for your help because they can rely on you to understand where to look and how to look for the point or the niche legal procedural answer. I feel more able to provide a reliable service in chambers because the things I learnt in the BVS are being applied in real life, despite being the most junior amongst my colleagues to life in legal London.
Do you have any advice for students who would also like to find paralegal work? What are some things they should know about that part of the profession? What are the best places to start the search…?
With paralegal work, there are no set ambits on what a paralegal is expected to do. So, when looking for a job, look within the sectors you are interested in. For example, I knew I wanted to work at the Bar in the future, so working as a paralegal in a barrister's chambers would benefit me a lot more than working elsewhere. It's also very important to look at the job scope. A lot of solicitor paralegals will do witness statements, client facing work, draft opinions, complete admin work, etc. Look at the duties required of the role and find what best fits your needs.
In terms of where to start, it's hard to say. There are ways to qualify as a professional paralegal but if you see it more as a stepping stone, my advice would be to look for roles that have things like fixed-term contracts. With fixed-term contracts, the company understands that you may be looking to do something else afterwards, which can be helpful. Another important thing to understand about the job is the pay. If you're fresh out of university with only an undergraduate degree, your expected pay is probably around £22,000. With a post-graduate qualification (such as an LLM, SQE, LPC, Bar course, etc.) then you can start around £25,000+. You're paid according to what you're qualified for so if you see a job offering a lot more money, they're going to expect you to have a lot more insight into that industry. That's just something to be aware of when applying to paralegal roles. Always remember to play to your strengths when applying, things such as your grades or hobbies can even be reasons to get an interview. Also, don't be afraid to reach out to people on platforms like LinkedIn to find out more about a job.
I see you are involved in maintaining the 7BR Part-Heard Podcast; can you tell me more about the podcast and why 7BR decided to start it?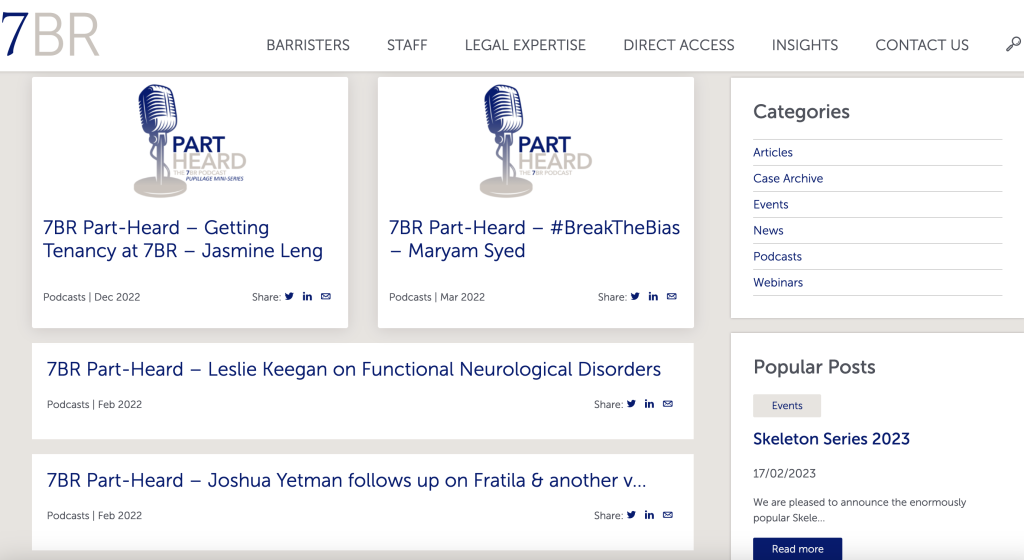 During the pandemic, podcasts had a really big boom and we saw it as a way to reach large audiences on specialised topics. Part-Heard was started by a paralegal here before me who is now a barrister. The Chief Executive got behind it and they worked together to come up with the title and ethos of the podcast.
It has since grown into an opportunity to talk about other non-legal topics that are still career-adjacent. For example, we have a pupillage mini-series and an international women's series coming up. As Covid restrictions loosened, the frequency of the podcasts lessened, but we still post an episode or two every now and then for things that are less explored in the legal industry. A lot of other chambers have podcasts that came out around the same time but don't post at all anymore due to being focused on other initiatives. But some were really good. If you're interested, Blackstone Chambers had a really good court law podcast and litigation-based podcast that were more intense and practice area specific. 7BR's Part-Heard is more diverse and multi-disciplinary. It adopts a more casual way of finding out about the law and we tried to make it as accessible as possible (there is a transcript version available for those that can't access it by audio).
Quick fire questions
Dogs or Cats?
Dogs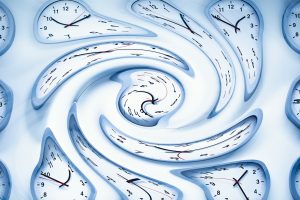 If you had a time machine, would you rather travel to the past or to the future? And who would you want to meet there…?
To the future because I can read about the past. Not to get into multiple universe theory, but if there is a parallel universe where I have a daughter or son, I would want to travel into the future to see them and check on how they're doing.
Favourite board game?
Catan but I am not very good at it. I also love monopoly.
Favourite pizza toppings?
This may be controversial but I like olives, anchovies, and prosciutto.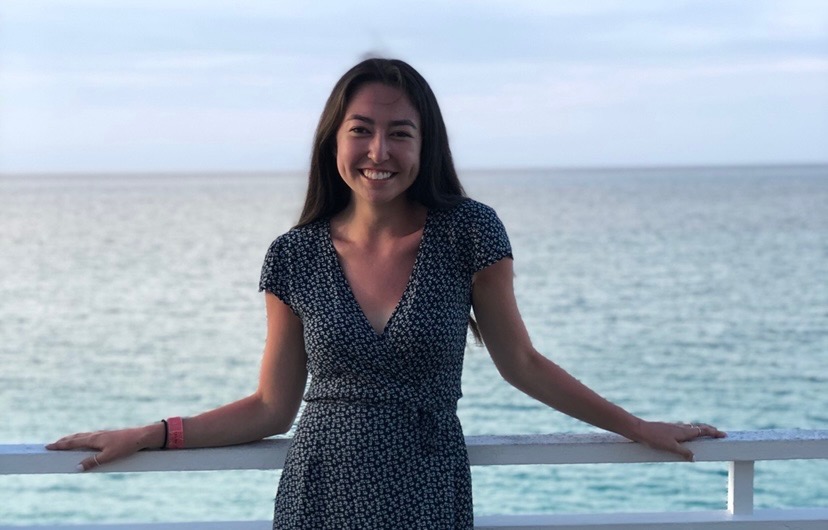 Thanks to Sammy for sharing her experiences so generously. Thanks too to Zoe for posing some excellent questions. Zoe is a second year LLB student who moved to London from Canada to study law at City after completing a degree in Political Science back home. She is interested in a wide range of topics in the legal field such as company law, environmental law, property law, and more. She enjoys meeting new people and gaining new experiences, and I'm sure we'll hear of more of these in the coming months…!