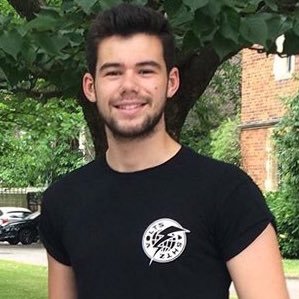 Commercial awareness, a highly-desired skill for aspiring lawyers, is an understanding of the business environment within which a law firm and its clients operate. One sure way of demonstrating this is by getting published; articles can show a good understanding of the current economic conditions and well-developed legal knowledge, which firms are known to be impressed by. Over recent years, online publication has proved to be a useful tool for boosting the profile of both solicitors and barristers, which in turn has led to significant business development for individuals who engage in it.
Christianah Babajide, one of Lawbore's Legal Journalists, interviewed Keir Baker, Editor in Chief of Keep Calm Talk Law. Keir Baker is a University of Cambridge graduate who taking his LPC at BPP's University's Holborn campus, before embarking as a Trainee Solicitor at Morgan, Lewis & Bockius LLP. He has written articles for a range of publications. In this exclusive interview, Keir discusses his passion for writing and reveals how legal journalism is the key to commercial awareness.
Can you start off by telling us a bit about yourself?
I'm a born and bred Geordie, though three years down South has annihilated my accent. I hope ultimately to specialise in employment and labour law and harbour ever-dwindling hopes of eventually making it as a judge.
Why Law?
There were several things that set Law apart from the other 'arts' subjects I might have studied like History, Geography or Politics. For one thing, I love how it's constantly evolving and adapting to the challenges of a changing world; it means that it's rare that topics will go stale because there's always a new case or debate to throw yourself into. And I love the human side of things encapsulated in the cases, each with an interesting story, and real people, behind it. And I love how the law is shaped by individual judges, who in themselves are separate and fascinating personalities.
It is difficult for aspiring lawyers to enter the world of online publishing; however, you have written for various notable sites, how did you achieve this?
It's certainly tough and daunting, to begin with, but ultimately, it's like anything in life – you've just got to get stuck in there. I wrote my first article – for Keep Calm Talk Law as it happens – after reading a debate between two legal academic on Twitter: after I realised I had an opinion on the topic and decided I wanted to find a platform for it, I stumbled across Keep Calm Talk Law and sent over an email with a pitch.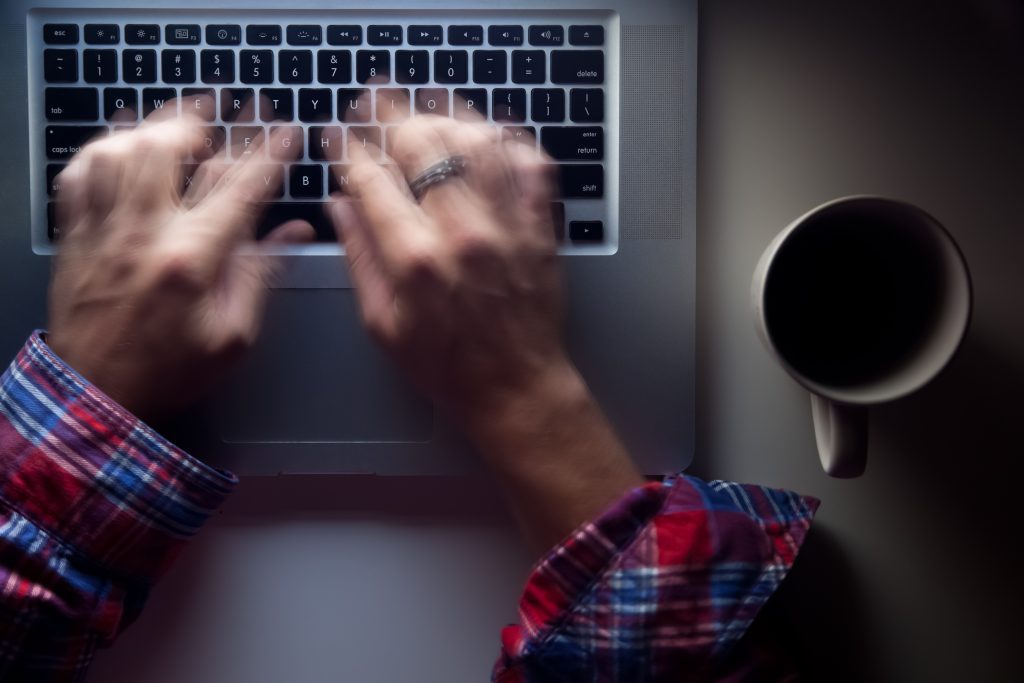 From then on, I caught the buzz of seeing my name above things that people were reading and it all snowballed: The Guardian was a bit of luck involving an alumnus from my college at Cambridge and Varsity was a friend asking me to write for him as a favour.
In your opinion, why is writing important?
Asides from the transferable skills that it brings, it's a great way to engage properly with subjects you wouldn't otherwise have. Too much of the reading that people do these days is transient – a quick glance at a Tweet or a notification from a news app – and from that, people tend to form views about things very quickly.
What writing offers, though, is the ability to appreciate the nuance in things and realise that nothing is ever truly black and white. The writing process creates empathy with other writers: in the same way that you've spent time ensuring your arguments are as cogent and comprehensible as possible, so have they. Therefore, I think you're more likely to read things with an open mind and without preconceptions.
What sparked your interest in Legal Journalism?
I'd just finished my first-year exams and the world seemed to have gone from 100 miles an hour to nothing: revision was over and I was blessed with post-exam freedom. But having been thrown into the deep end at Cambridge, I was struggling to kick back and turn my mind off completely, and writing seemed like the perfect way to fill that void.
Which transferable skills have you accumulated as a legal journalist and how have you applied these skills to your aspirations for the commercial law?
I genuinely think there's too many to name in such a small space! On a general level, I think the most important thing is how it helps refine your understanding of how you work best: in what atmosphere, under what level of pressure, at what times and even with what soundtrack. I think that's underestimated.
There is a number that seems germane to commercial law in particular: clarity of expression, the meeting of deadlines and the ability to research new (and potentially unfamiliar) topics. Yet, I would say the most important is an element of self-belief in your ability to complete a task (i.e. an article), and to a good standard. For new lawyers starting out who've been given instructions to draft something or research something else, the blank page can be quite daunting. But I think by writing regularly, this hurdle seems increasingly less insurmountable.
In what ways can get your work published aid law students to gain commercial awareness?
Invariably this depends on how you define commercial awareness. From a perspective of a prospective applicant to a law firm, I would venture the following definition: the understanding that the law, and your clients, don't operate in a vacuum and thus, there'll be a multitude of factors – political, economic and cultural – that impact on how they operate.
I think the answer can be broken down into two stages. Firstly, an inevitable part of writing about a topic is reading about it first. As a result, you inevitably explore in some depth the contemporary issues – commercial or otherwise – that form the bedrock of being 'commercially aware'. Then, as you begin to draw on what you've read and write about it, you develop and strengthen your thoughts, understanding and 'awareness'.
Tell our readers about your role as Editor in Chief of Keep Calm Talk Law

It's been slightly more intense than I was expecting but equally, it's very rewarding: I take pride in each and every article that we publish, no matter how involved I was in its creation. At times, I get involved and engaged with the substantive editing of a piece – each piece we publish is scrutinised by two different editors, one of whom is a subject specialist in the topic area – but on the whole, I focus on the coordination of the Journal's operation. Therefore, I'm the one working out the schedule for publication and editing, running the social media accounts and working on strategies for recruiting the amazingly dedicated editors and writers, without whom none of it can happen.
Putting your work and yourself out there can be daunting, especially due to vicious internet trolls, do you have any advice for new student writers?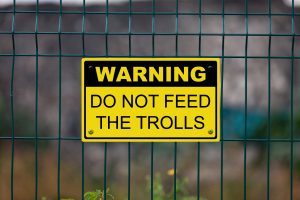 I can't lie and says it's easy to read criticism of your writing, particularly when you've worked hard on it. When I first started out, I took things quite personally and, in retrospect, wasted valuable time and over it.
I think a dose of perspective works wonders, especially with trolls: if they had something valuable and worthwhile to say, they wouldn't be trolls. And it's always worth remembering that for every troll, there'll be a myriad of other people who'll have read your work and enjoyed it – and if that wasn't going to be the case, the editor of the publication you're writing for wouldn't have published it!
Quick-fire questions:
During my interview with Jerry Springer, as I continuously pushed him about the ethics of his show, he teased me by describing me as 'the right level of argumentative for his show'.
Hobbies outside the realm of law?
I love sport: in my time, I've played football, hockey, rugby, cricket, squash, lacrosse and water polo, though I am definitely a jack of all trades, master of none. I also spend a fair bit of time on the piano or walking my hound somewhere in the Northumberland moors.
Which novel are you reading right now?
Before I got into law, I was bit of a history geek and I've always loved a bit of historical fiction. So I'm currently zooming through Valerio Massimo Manfredi's Alexander Trilogy which fictionalises the life of Alexander the Great.
Go-to-website for commercial awareness?
A service called Finimize. If you subscribe with your email, they send a three minute summary of the must-know commercial issues from the day before into your inbox every morning. They're perfect for reading on the train to an interview!
Keir Baker has written articles about studying law for The Guardian, discussed regional and national economics for The Cambridge Globalist, scrutinised the differences between English and German constitutional law in an academic article for The Anglo-German Law Journal, interviewed figures such as Jerry Springer, Guy Mowbray and Levison Wood for Cambridge University's oldest student newspaper Varsity and also written as a Guest Contributor for Legal Cheek.
Writing Opportunities:
Inspired? Keep Calm Talk Law are currently looking for Guest & Regular Contributors. Take your first step into legal publishing with their helping hand.
Other student writing options (including writing for Lawbore Future Lawyer) can be found via Learnmore: Get Writing.
Further Reading: