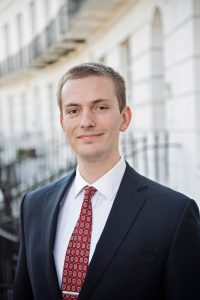 With training contract season looming around the corner, Christianah Babajide, one of Lawbore's Legal Journalists caught up with City University's GDL and LPC student, Jan Sleis.
Jan's legal career started in the Czech Republic with an in-house legal role that involved him in various compliance and EU law related cases between the company and the governments of Germany and Belgium.
Intrigued by this international aspect of legal practice, Jan decided to pursue his legal career at an international level. He undertook an internship with a regional Bavarian law firm and spent one summer shadowing a partner of a large US law firm's Colorado office. During his comparative law studies in the Czech Republic, Jan continued gathering in-house experience and participated in the Telders and Jessup moot competitions. Jan's practical experience was also expanded on by his venture as a CEO of a small company. Jan chose to continue his postgraduate studies in the UK over the US and Germany.
Jan undertook the GDL and the LPC (with the additional LPC LL.M module) at City, University of London and treasures his time at the university not only because of the education, but also because of the contacts he established here.  During his studies at the City, Jan took part in the Barclays/Barclaycard in-house internship organised by the Aspiring Solicitors and participated in various fictional legal scenario seminars organised by firms such as Eversheds and BLP in cooperation with City's careers service. Jan also participated in StartEd, a unique legal advice clinic organised by the City Law School. Before commencing his Training Contract ("TC") with Hughes Paddison, Jan was a paralegal in a top tier antitrust and financial services litigation law firm Hausfeld, a sector pioneering FinTech company Checkout.com, and Freshfields.
In this exclusive interview, he kindly shares his nuggets of wisdom when it comes to training contract applications and offers advice to aspiring solicitors at City.
Can you tell us about your GDL, LPC and Masters experience at City?
Very positive experience overall for three main reasons:
Academia:
Both courses seamlessly followed on from each other and built upon my undergraduate legal studies in the Czech Republic. The teaching and seminars were what I expected them to be, and were well tailored towards the exams. The lecturers are top tier people with years of both academia and practical experience under their belts. I appreciated this especially during the LPC as every new topic was supplied with examples from practice.
Extra curricular:
City offers good amount of extra-curricular seminars and activities. Some of the most useful to me were the following: StartEd, CV reviews by Macfarlanes' graduate recruitment, various legal networking events, fictional legal scenario workshops, law fairs, and moot courts. The LPC programme's training contract advisory service is also excellent in terms of having your TC applications reviewed by the lecturers.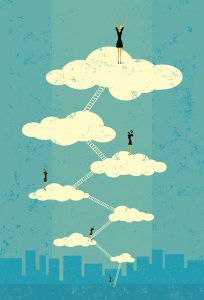 Making use of these opportunities is something I encourage people to focus on, especially those with limited legal experience on their CVs. It allows you to establish connections with the graduate recruitment team who will be able to put a face behind otherwise plain paper application, as well as allowing you to meet trainees and qualified lawyers who you can connect with for the future.
While the partner I sat at a table during StartEd with ended up interviewing me for a TC, you should not expect these opportunities to represent a free ride to a TC offer. Neither of the people who you will meet with will offer you a TC/pupillage on the back of a networking event and you should consider these opportunities to be small steps each getting you closer to your goal.
Personal and professional connections:
Finally, I met a lot of good friends during my time at the City and it is incredibly satisfying when you end up working on a matter with your old classmate once you are in the profession. The legal world is small. It is highly likely that you will engage with the people you met with in some way later on. City also offers great student diversity which allows you to learn from the experience and culture of other nationals. Make the most out of this.
Why Law?
I was always taught to respect and enforce the concept of fair play, whether it was through sport or by my parents. The concept is closely linked to fairness and justice which's practical implications I enjoy working with on a daily basis.
What attracted you to Hughes Paddison Solicitors and not City firms?
The most important differentiating aspect between the firms is the firm's culture, rather than where it is based.
The first thing one has to do is to consider what is it you want from your TC/pupillage. The purpose of the training period is to give you the training you will build upon once you qualify and you should choose your firm based on how would you like your training to be.
One can only learn with practice. As such, I wanted my TC to expose me to progressing matters and engaging with clients on a daily basis. I was also after a firm with a smaller intake where I could make the most of my supervisor's experience while having the individual responsibility for the work done. Hughes Paddison offers exactly that and I am glad to be able to grow with the firm.
What did the trainee solicitor application involve?
As with the majority of law firms, this was a process consisting of:
Application form – Covering the usual parts such as academics and competency based questions;
Telephone call – While not officially part of the interview, always be polite, respectful and on your toes whenever you are talking with your perspective employer;
First round interview – With two of the Partners which was aimed at me getting to know the firm and the firm getting to know me; and
Second round interview – Which involved being interviewed by all of the firm's eight partners in the same room.
What was the most enjoyable and most difficult part of the process?
The most enjoyable aspect was the fact that my application was decided by Hughes Paddison based on its merits and not on the basis of mistakes in social or racial perception which I experienced from some other firms. Once I knew that this was out of the way, the remainder of the process was very enjoyable.
You volunteered at City's Pro Bono Legal Clinic; do law firms expect applicants to have prior pro bono/voluntary work experience?
Absolutely. But do not approach these as something that is just improving your chances for a TC/pupillage. Embrace these opportunities for the experience and character building they offer to you as an individual. The skills you will learn are what will make you feel much more confident about yourself once you start your training.
You have worked as a Paralegal at Freshfields; did your paralegal experience boost your chances of securing a training contract?
Yes, and I encourage people to pick up on these opportunities before they are offered a TC/pupillage. Naturally, if you are on your LLB, focus on vacation schemes as, interestingly, a certain graduate recruiter from a silver circle law firm told me that I was: "Too old for their Vacation Scheme" while I was undertaking the GDL.
A few tips and tricks in regard to paralegal roles:
There are lots of paralegal opportunities all over the place and they are easy to get, if you make the effort. The nature of work can range from temporary document review to being full-on part of a team, on a fixed term basis. Paralegal opportunities are mostly accessed through recruitment agencies and, as with any industry, there are some good ones and there are some bad ones.
Do not think that once you interviewed with an agency, the job is done. Remain proactive in your search until you have an offer on the table.

Paralegal applications subject you to interviews similar to those you will do as part of your TC application. This represents a great opportunity to practice for the real deal.
The number of interviews varies. Most will consist of an interview with the respective recruitment agency followed by one or two interviews with the law firm you would work for. But it could be more. The highest number of interviews I went through for a paralegal position was five.
If you do get the job, you will have an excellent opportunity to work with the fee earners and see what a TC with that particular firm would look like. A lot of firms, especially those which do not offer TCs, will expect trainee/junior associate level of work from good paralegals. This will provide you with experience which will both differentiate you from the others on a TC application and will give you the proper taste of what being a lawyer is like.
Be patient. Some offers, as tempting as they might seem are not worth pursuing.
Finally, it is not unusual for paralegals to be offered training contracts after they spent some time with the firm. But utilise your common sense. Is the firm honestly going to offer you a training contract after you stay with them for a year or two, or are you potentially living on empty promises?
Apart from English, you also speak Czech, German and Russian fluently; is being bilingual favoured by many law firms?
It is nothing major as part of the TC application process. However, speaking from first-hand experience, it is a very useful skill for your future as it makes you much more approachable for the clients.
In your opinion, what is the secret to writing a successful training contract application?
A friend of mine told me to approach an application in the same way you would approach a date. I couldn't agree more. Other than that, hard work and the ability to distinguish yourself from the crowd is what takes you to the next round. The market is currently oversaturated and every positive bit that makes you stand out from the other applicants is to your benefit.
As for the interview and assessment centre stages, be polite to everyone from the front of house janitor to the partner interviewing you.
Be yourself, walk in, have a firm handshake, unbutton your blazer before you sit down and take what you came to the interview for. If your gut tells you the firm isn't right for you, trust it. If you get rejected, a wise man once said that: "you can't always get what you want, but if you try hard enough, you might find you get what you need".
Finally, if you could give one piece of advice for aspiring solicitors currently looking for a training contract outside the City, what would it be?
Outside or inside regardless, always be yourself and do not get disgruntled when you get rejected. Be patient, humble, keep working hard, and it will happen. Understand that the TC is supposed to help you prepare for what waits for you after qualifying. There are many firms you are right for. But which firm is right for you?
Quick-fire questions:
Favourite Legal Drama/film?
Lincoln Lawyer
Proudest achievement till date?
I am one of the people who were not afraid to leave their home and succeeded on an international level.
Lucky charm or pre-interview ritual?
Once in the meeting room, I always take a bit of time to take out and prepare my pen and notebook on the table. It gives you a bit of time during which you can take a deep breath and think of how you are going to demonstrate your commercial awareness.
Final message from Jan: "Thank you to Christianah for this opportunity. All the best in your studies and future career. J"
You can connect with Jan via LinkedIn. This interview is a part of Lawbore's training contract series.
Hughes Paddison is a personal and commercial law firm, based in Cheltenham, Gloucestershire, providing a full range of legal services. Check out their commercial Blog here.
Further reading: