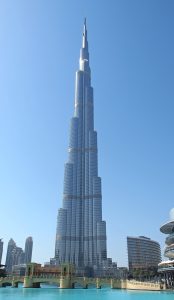 I landed in Dubai around 5 pm and was greeted with a smack of hot air as I walked out of Dubai International Airport. The temperature was around 35°C and throughout my trip, I can safely say I never got used to the heat. I was also surprised by the vast array of taxis waiting outside – including pink, red, blue and orange coloured taxis. Upon leaving the airport, I was mesmerised by the night skyline and by the tallest building in the world – Burj Khalifa, which was surrounded by lights outlining its rocket-like appearance.
A few days into my stay and after a lot of sightseeing, I decided to take advantage of my time in Dubai. Dubai has offices of many international law firms including Dentons, Reed Smith and Allen and Overy. I decided to apply to Reed Smith and was accepted for a few days at their Dubai office located in Gate Village. My internship was short –  only 3 days, but I learned a lot about Dubai and their business from my stay.
No income tax
Dubai has no law pertaining to income tax. My supervisor at Reed Smith was shocked at the fact in the UK, we have to pay income tax and I was able to offer no valid reason as to why we do. However, it appears that Dubai is following our footsteps as they have also begun to impose VAT from 2018 on consumer goods.
How the locals make money
Arabs are known for their wealth and glamour, but how do they make their money? Although oil is the main method of income, there are other ways. One way that helps them increase their wealth is through business ventures. Non-nationals that endeavour to open a company in Dubai have to register ownership. The most commonly used ownership structure is a limited liability firm. This means you need to have a local Emirati who owns a minimum of 51% of the company. They can divide the profits as they want through agreement, for instance at 20% to the Emirati and 80% to the other owner. The method allows the locals to have their name on an array of companies and be paid a percentage for their name.
Free zone areas
Free zone areas are exempted from the traditional laws regarding company ownership. Such zones allow for foreign owners to own their companies entirely, but there is a catch – you cannot trade on the mainland and if you do, you need to follow the traditional laws put in place. Free zones include Dubai International Financial Centre (DIFC) and Dubai Multi Commodities Centre (DMCC).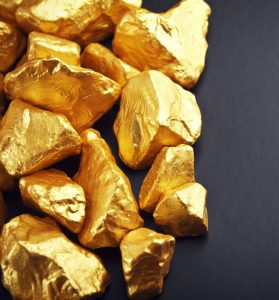 While at Reed Smith, I had to research the differences between the DIFC and DMCC for a client wanting to open a company within the free zones. The main difference between the two is their speciality; DIFC is geared towards financial business and DMCC focuses on commodities and trading such as gold and silver. There are other differences such as the locations and other companies within the zones which would appeal to potential clients.
Dubai has grown rapidly over the last few decades and has now become the centre of the fashion, finance and legal sectors. My internship at Reed Smith showed me how the laws operated around business and the types of business that can be established. I was fascinated by the new ways Dubai has broken free from the traditional laws about company ownership and how they had tried to entice international companies to bring business over.
Thanks to Rabiya Khawaja (LLB3 student at City) for this snapshot of her internship in Dubai…where do you think YOU might apply for next? Get spinning that globe!