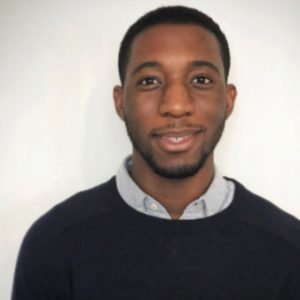 With training contract season creeping around the corner, Christianah Babajide, one of Lawbore's Legal Journalists, caught up with City University's LLB & LPC graduate and Future Trainee Solicitor at Bircham Dyson Bell LLP (BDB), Richard Agyekum.
Richard finished his LLB degree at City, University of London in 2016, graduating with a 2:1. He chose to complete his LPC at the same institution, achieving an overall Commendation in the following electives: Commercial Dispute Resolution, Mergers & Acquisitions and Commercial Law. During his law studies at City, he completed a vacation scheme at the award winning law firm Bircham Dyson Bell, interned at an employment law firm for a few months and volunteered at City's Pro Bono legal clinic; Start-Ed, offering legal advice to clients. In this exclusive interview, he provides application tips and informs Lawbore readers how he landed a training contract with BDB.
Can you start off by telling us about your student experience at City University?
I've been impressed with the quality of the teaching at City. My undergraduate law lecturers were experts in their field, with extensive experience in both academia and legal practice. This positive experience influenced my decision to complete the LPC at City. I benefited from the small workshops, supportive environment and face-to-face contact time with tutors. It has also been nice to see the new building developments at the Northampton Square campus (Ed: There's even more of this to come Richard!).
Why did you choose BDB?
I chose BDB because I liked the variety of practice areas. I was attracted to BDB's strong reputation in government and infrastructure, and their rapidly growing corporate and commercial department. I had a positive experience having completed the two-week vacation scheme and I could see myself developing well in BDB's friendly, inclusive environment. BDB acquired a Cambridge office around the time I was applying, and I was aware that I could potentially be joining the firm during an exciting period of development. I was also attracted to BDB as they recruited a smaller intake which I felt would be beneficial to my own progression as a trainee. Ultimately, I felt that BDB was the right fit for me and I used this as my main motivation during the application process.
What did the trainee solicitor application involve?
The initial process consisted of an online application form and a situational judgement test. Candidates are selected for the vacation scheme based on the strength of their application. The actual application questions were varied and required thoughtful responses. For example, one of the questions asked about a recent legislative change that would affect BDB's clients. Another question asked to discuss a non-legal development which I recently learnt and why I found it interesting.
The key to answering these questions is to show that you understand the firm, whilst demonstrating your individual personality and interests.
After the vacation scheme I was invited to a two-stage assessment centre consisting of various exercises. Both assessment centres concluded with panel interviews with HR staff and partners.
What was the most difficult and most enjoyable part of the application process?
Thinking back, the most difficult part was writing the application while revising for my LPC exams. I was eager to make the most of the word count to form strong answers to the application questions. I researched BDB and their clients and considered my own motivations and achievements – which took a long time!  I was over the moon when I was accepted onto the vacation placement after working hard on my application.
Although the assessment centres were challenging, I enjoyed tackling the various tasks. I approached the tasks with enthusiasm as I wanted to demonstrate the skills I had developed to date.  I had prepared thoroughly for my interviews, however the style of questioning challenged me to think on my feet and really consider my responses.  The interviews were an opportunity to talk about my experiences, demonstrate my suitability to BDB and show my interest in law.
Commercial awareness is highly desired by most firms; how were you able to demonstrate this skill to BDB?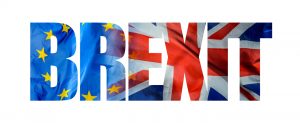 In my interview, I spoke about the impact Brexit will have on future commercial contracts and explained why I found it interesting. Staying commercially aware is important as it shows that a candidate understands the industry the firm's clients operate in. I stay up-to-date by; listening to 'Wake Up to Money' on BBC Radio 5, subscribing to legal email updates and following stories on the FT Online (which is available through City's Library Services).  Commercial awareness becomes less of a chore if you focus on areas of genuine interest.
You volunteered at City's Pro Bono Legal Clinic; do law firms expect applicants to have volunteering experience?
I was questioned about my voluntary positions at Start-Ed and Union Advice during my training contract interview. In my opinion, voluntary legal experience shows an applicant's interest in law and their willingness to experience the legal profession. It can be difficult to find legal experience outside of formal vacation schemes – and I believe that firms are aware of this which is why they expect students to take advantage of the volunteering opportunities at university.
In your opinion, what is the key to writing a successful training contract application?
Firstly, approach the questions on the application in the same way you would approach an essay. Highlight the key words in the question to help form a coherent structure. Use clear language so that your responses are easy to read.
Secondly, research the firm to appropriately tailor your application. Pay attention to their clients, their main departments, recent deals and developments. Also consider what sets the firm apart from their competitors.
Finally, think carefully about what you have learnt from your past experiences and how they have contributed to your development to date. Demonstrate how these experiences will benefit your legal career at the firm.
Finally, if you could give one piece of advice for aspiring solicitors currently looking for training contracts, what would it be?
Think about what kind of firm you want to work in. Attend events, speak to trainees and be yourself. Make sure the firm is the right fit for you.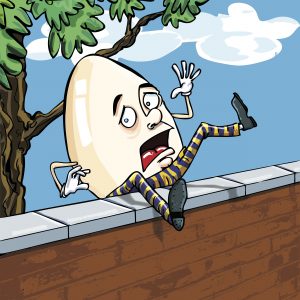 Quick-fire questions:
Favourite Legal Drama/film? Suits
Last thing you ate? An omelette (every morning without fail)
Lucky charm or pre-interview ritual? Before my interviews, I sing Humpty Dumpty in the mirror with my mouth wide open and my tongue out. Apparently it stops your voice from trembling… believe me it works!
Many thanks to Richard for his in-depth answers to Christianah's questions! You can connect with Richard via LinkedIn.
Bircham Dyson Bell is an award winning, top 100 UK law firm with offices in London and Cambridge.
Further reading: