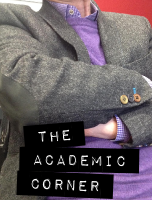 Welcome to our new column: The Academic Corner. This will feature interviews with City Law School academic staff, giving us an insight into their life away from their teaching. This month's interview was carried out by GDL students Daniel Bowman and Eleni Dinenis.
Catherine Elliott is a senior lecturer at City University Law School, who is known to many Law students as she teaches undergraduate, GDL and postgraduate students. After undertaking pupillage and qualifying as a barrister, Catherine decided that she enjoyed teaching more than practicing at the bar, and so moved into teaching and academia. She has been a lecturer at the University of East London and Kingston University and joined City University in 2004. Catherine's main academic interests are in the areas of English and French criminal law. Catherine spoke to Lawbore about her interests, and some recent and controversial developments in the UK criminal justice system.
Within criminal law, what are your academic interests?
I focus on whatever is topical, and whatever catches my interest. The most recent thing I've been working on is self-defence, triggered initially by the Anthony Martin case [the Norfolk farmer who killed a burglar at close quarters and was initially convicted for murder, reduced to manslaughter on appeal]. I have my own political angle to an area, and as an academic I like to highlight causes for concern and influence a little bit the way people see a subject.
Do you think that the law should have a more gendered approach than it currently does? Should men and women be treated equally under the law or does this fail to take into account their unequal position in society?
As a feminist I'm concerned about women's rights and how to achieve equality. The area in criminal law where this has been at the forefront of discussion has been provocation and loss of control. We have had the idea of battered women syndrome, where a woman suffering from domestic abuse may be unable to escape and may become aggressive against her partner. But I felt that the risk of these discussions was to stereotype women as reacting differently from men. I personally start to get a bit uncomfortable here. If you look at the reported offences of non-fatal offences against the person, a lot of the scenarios are public fights between men, and there aren't many domestic violence cases. Some of these issues don't come to the attention of the courts enough, and there are problems with social issues and how the police are responding to these social issues.