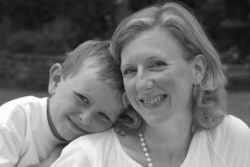 Rachael Williams gives us gives an insight to combining motherhood, family life and criminal practice at the Bar.
As I leave the house early in the morning, in the dark, again, leaving my three young children sleeping in the house with Daddy on the Monday just after Christmas weekend, then I do wonder whether choosing to go back into full time practice at the Bar was a sensible one. My situation is a deserted train and my destination is one of the many Magistrates' Courts covered by my Chambers. My client will be in custody having been arrested over the holiday weekend. I hope that there may be some degree of appreciation for my turning up to represent him/her and to apply for bail. I trust that the District Judge and the Court staff will be just as eager to get through the list as I am.
Reflection provides me with answers. As a qualified lawyer, on whichever side of the profession, I have experienced a variety of work-family life combinations. The truth is that no-one can tell any other person which is the best way to be a mum and a working individual. There may be no 'correct way'. All one can do is speak from one's own experiences.

For me I would say that the self-employed Bar may be the best yet. The hours are long, and that is a real downside. It is a regular occurrence not to see the children in any set of clothes other than pyjamas during the week. Invariably they are asleep or so sleepy that you can't talk with them. However, there are many upsides, and I would say that the most important is to ensure that the job you choose to do which takes you away from your children, needs to be one about which you feel enthusiasm, and, dare I say, passion. Otherwise the outlook can be bleak as you may find yourself, as I have, sitting in an office, with little stimulating work to do, tied to the office hours and watching the clock until 5.30 pm.
Being a part time professional may appear to be a sensible compromise. However, when the work is there and needs to be done, the partners of the law firm where you work will expect it to be done for no extra pay and have little time for statements such as 'But I am not available from 1pm on Wednesdays!'
I am able to speak about both sides of the profession as well. I am dual qualified, having started out life as a barrister in private practice many years ago, then as an employed barrister within a large national law firm, then I re-qualified as a solicitor and I was in private practice for many years. During that time I enjoyed the beautiful office, the pay, fairly regular hours, maternity policies and career break opportunities.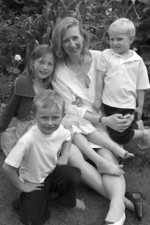 Comparing life at the Bar now with that experience, one aspect I enjoy thoroughly is that I do not need to spend too much time on client care, meaning the lay client. I am able to pick up the brief, deal with it, do an attendance note and return it within a 24 hour period. The professional client relationship is built up with one's success in court, succinct advice and prompt attendance notes. I rarely receive work emails which, as a solicitor, were so voluminous that I received training in time management to ensure I dealt with the mountain effectively. I do not need to dictate, nor do I have need for a secretary which frees me and provides enormous flexibility. As a solicitor I used to come into the office very early to do 'real work' as, after 9am, work life was an onslaught of telephone calls and dictation of attendance notes/letters.
So these are the observations after I have returned to private practice in Chambers. What led me here? I consider City Law School to be the catalyst and provided me with the confidence as well as the skills to step back into life at the Bar after a long period being at home with children and part-time law firm work. It was the LLM in Criminal Litigation which was the portal. It was a hard 12 months from October 2008 to 2009, but filled with challenges and it re-invigorated me in my chosen subject. I cannot recommend it highly enough as a route to any career re-launch as mine has been. I am busy and tired, but very fulfilled and it was, and remains, well worth it.
Rachael trained for the Bar many years ago at the Inns of Court School of Law, City Law School as it is now, and was a tenant for a short time in 1991. After several years in private practice as a solicitor, Rachael decided to re-launch her career by studying for the LLM in Criminal Litigation at City Law School from October 2008 to October 2009. She succeeded and recently has been awarded a commendation in that degree. In addition she chose to be re-admitted to the Bar in July 2009 and soon afterwards secured a place at Furnival Chambers, London where she practises in criminal law. She is a third six pupil there which is an excellent forum in which to learn the practical side of life in criminal practice..