Getting guidance and support from someone who is already a practitioner in the area you want to work in, is absolutely gold. There are three golden opportunities out there right now.
DWF Mentoring Scheme
First up, DWF. Here's what they say:
DWF is a leading global provider of integrated legal and business services, operating across eight core sectors in 30 global locations with over 4,000 people. Our purpose is to deliver positive outcomes with our colleagues, clients and communities.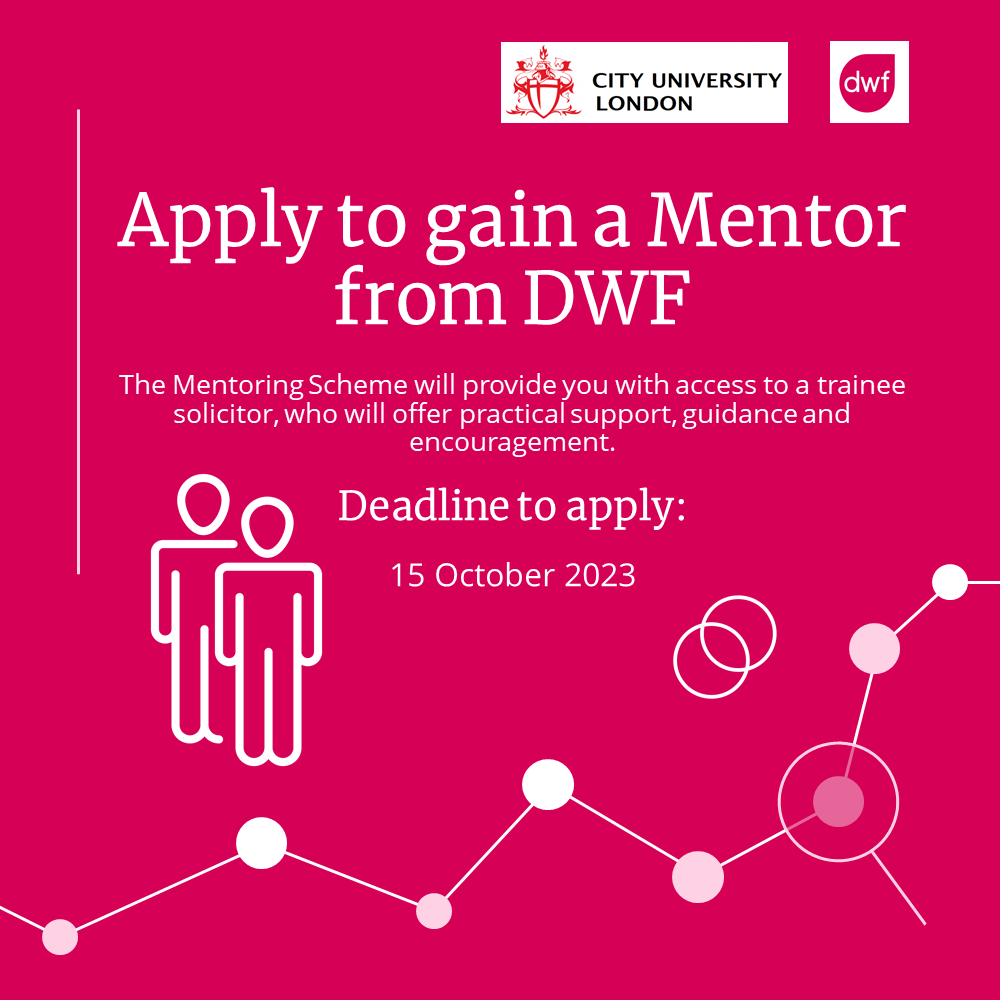 The legal market has changed profoundly in the last decade and the speed of change continues to increase. We listen to our clients and there is a growing desire for legal and business services to be delivered in an easier and more efficient way. So, we've built our business and designed a range of services on this principle.

Our vision is to deliver integrated legal and business services on a global scale through our three offerings – Legal Advisory, Mindcrest and Connected Services. Our ability to seamlessly combine any number of these services to deliver bespoke solutions for clients is our key differentiator. Our Integrated Legal Management approach delivers greater efficiency, price certainty and transparency for clients without compromising on quality or service.
About the DWF Scheme
The Mentoring Scheme will provide you with access to a trainee solicitor, who will offer practical support, guidance and encouragement. There will also be in person and virtual events providing great opportunities to network and find out more about DWF.
We will be offering a mentoring scheme to both Undergraduate (2nd and 3rd year) and Postgraduate Law students. Whilst the scheme is open to all the above, preference will be given to those who are yet to secure a Training Contract as the scheme will focus heavily on applying to Vacation Scheme and Training Contracts.
If you are interested in applying for the scheme, please complete and return the application form available on the Lawbore Profession-related Opportunities page and send this, accompanied by an up-to-date CV to jade.Ige@dwf.law or Iffat.Hussain@dwf.law by 15th October 2023.
Cornerstone Barristers Mentoring Scheme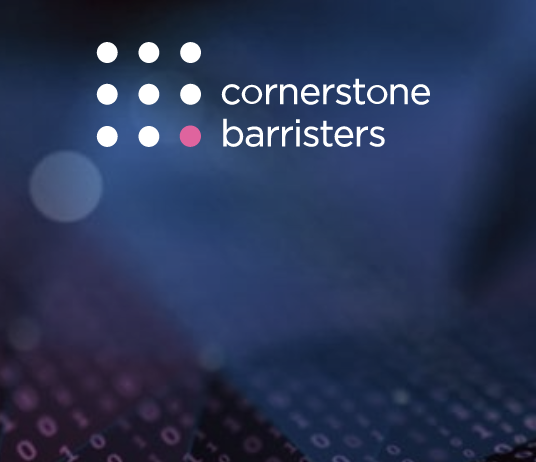 Next up is Cornerstone Barristers who run a mentoring scheme with other planning, property and public law sets: Field Court Chambers, Francis Taylor Building, Kings Chambers, and Landmark Chambers, Falcon Chambers, 39 Essex Chambers and No 5 Chambers. It is supported by the Planning and Environment Bar Association (PEBA).
The scheme is intended to encourage undergraduates and postgraduates from groups that are not well represented at the Bar to consider becoming barristers. These underrepresented groups include women, people from minority ethnic backgrounds and people from disadvantaged socio-economic backgrounds.
Successful applicants will be offered one-to-one meetings with a mentor, a workshop on applications for pupillage and one or more social events with mentors and other mentees. The deadline for this scheme is the 6th October. You can find out more on their website (application guidelines and form).
COMBAR – Commercial Bar Association mentoring scheme
The scheme pairs successful eligible candidates with practitioners from COMBAR member sets for a series of one-to-one mentoring sessions. Mentees and their mentors are also invited to a pupillage interview and application workshop and social event, which is planned for January 2024. An equivalent event for this year's scheme was held in January 2023 at Gray's Inn, with over 170 mentees attending in person and remotely, and a keynote introductory speech by Mr Justice Foxton, the Judge in Charge of the Commercial Court.
There has been an excellent uptake of the scheme by COMBAR member sets. Twenty four sets have agreed to provide mentors and it is expected that there will be places for about 250 mentees on the scheme across those participating sets. All participating sets have also agreed to cover reasonable travel expenses for mentees allocated to them.
Take a look at the scheme guidelines and then download the application form. Deadline for applications is 12th October 2023. Remember this is open to to all undergraduates (and graduates) from groups underrepresented at the Commercial Bar who do not yet have a pupillage offer.