We had some great news towards the end of 2022, with several students reaching the finals of national competitions and then going on to win overall.
BIUCAC 2022
First up, was LLB3 student, Mariam Loladze, who competed in the semi-finals and then grand finale of British Inter University Commercial Awareness Competition (more conveniently known as BIUCAC 2022) on the 8th December. This is a not-for-profit competition which aims to increase the commercial awareness of law students and to increase the visibility of law students from Non Russell Group universities. Ultimately with the aim of increasing their chances of securing a vacation scheme or training contract with City and commercial law firms.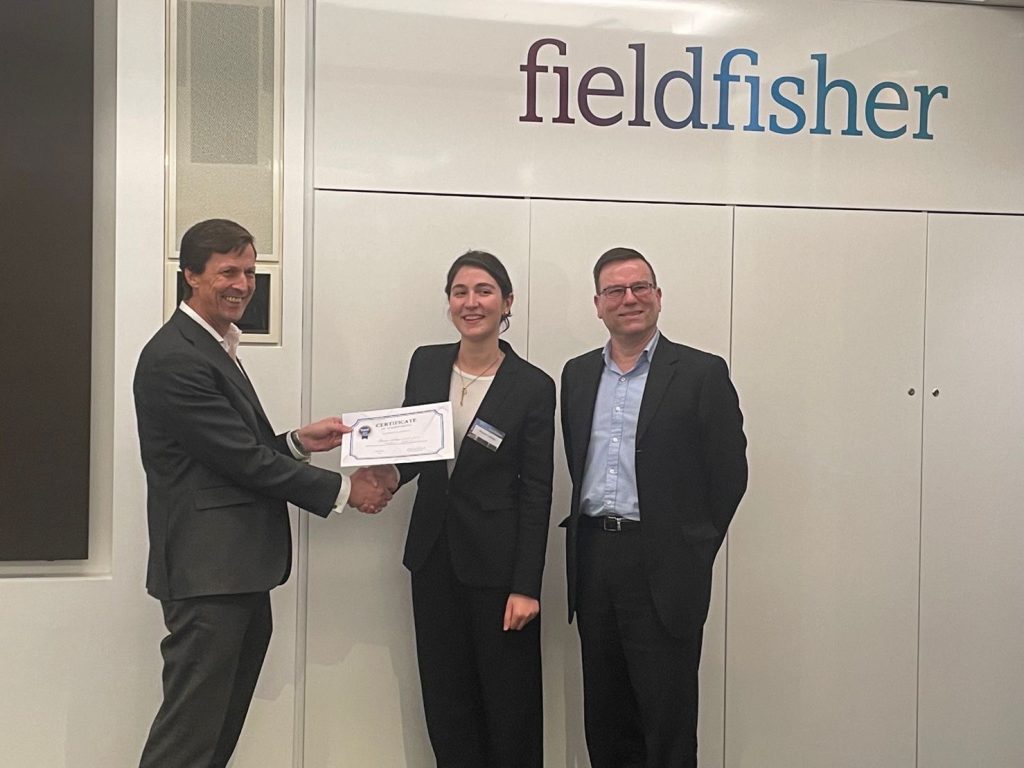 Denis Viskovich, the Founder of BIUCAC extended his congratulations to Mariam on being the winner of BIUCAC 2022.
The final was a very busy day and all the finalists did a great job – but Mariam was a well deserved winner ! A huge congratulations to her and she deservedly won a place on Fieldfisher's summer vacation scheme.
The senior associate and partner judges from Ashurst, BCLP, Fieldfisher and White & Case were all said to be extremely impressed by the talent and the high level of commercial awareness of the students in both the Semi Final and the Grand Final. You can see the prizes that were on offer via the BIUCAC website…hopefully this will get more of you getting involved next year.
Mariam travelled back from the Netherlands where she is currently on a term study abroad. It was a whole day event and involved following exercises: client pitch, group negotiation, partner presentations and Grand Final presentation. Mariam is delighted to be spending two weeks at Fieldfisher on their summer vacation scheme in London office. She'll be writing a more detailed piece about her experience shortly.
UKELA Moot Competition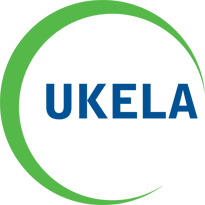 On the 9th December Joshua Hillis and Naomi Kilcoyne won the Lord Slynn of Hadley (Senior Competition) prize at the UKELA Environmental Law Moot, sponsored by No5 Chambers and ENDS. The Senior Competition is open to those who have completed a law degree or a law conversion course, but who have not completed pupillage or who are not fully qualified as a solicitor. Naomi and Joshua won a trophy (looking forward to seeing this), a monetary prize, membership of UKELA and a subscription to ENDS.
Naomi and Joshua tell us more about their experience below:
The UKELA Moot is a fantastic opportunity to grapple with thought-provoking issues of environmental law and policy.

This year's moot problem focused on strict liability water pollution offences. The facts mirrored those in Environment Agency v Empress Car, the (in)famous 1999 case which remains something of a historical curiosity in tort and criminal law textbooks. Teams were challenged to consider the legal position of a faultless defendant: namely, whether they should be held causally responsible for the polluting consequences of an act of vandalism. You can see the problem via the competition website.

Obviously, the problem engaged issues of legal principle, centring on more recent competing authorities. However, it also brought to the fore a nuanced policy debate: does the importance of environmental protection justify the draconian imposition of strict liability?

Following a round of written submissions, the City team progressed to the semi-finals and then to the finals of the Senior Competition, held online on Friday 9 December. The judge, Richard Kimblin KC of No5 Chambers (who also kindly set the moot problem) put the finalists through their paces, before offering invaluable advocacy feedback.

Since the much-sought 'solution' to the moot problem had the faultless defendant company carry the day, the City team (representing the claimant Environment Agency) were especially proud to be named winners. A trophy will hopefully be coming to City sometime in the near future!

We would like to pass on our thanks to everyone at No5, ENDS and UKELA for a thoroughly enjoyable competition, as well as to our opponents for such high-level sparring. We would encourage all LLB, GDL and BVS students, and particularly those interested in environmental law, to enter the Junior and Senior Competitions in 2023!
Maitland Advocacy Prize
In other news, Leo Kirby and Lucy Stock won the Maitland Advocacy Prize in December! They were judged by Mr Justice Edwin Johnson (the Chancery Division of High Court). Very well done to them!