Registration is now open for Quadrant Chambers Virtual Open Evening, taking place on Wednesday 11th January (5-9:30pm)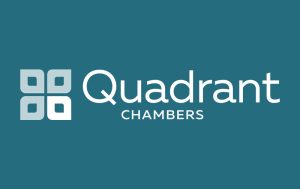 This event is open to any students, but particularly those applying for pupillage in February 2023. The evening will feature workshops and talks covering pupillage, life at Quadrant and the commercial bar, and other relevant topics. Their main areas of focus are aviation, banking, commercial disputes, commodities, energy, insurance, international arbitration and shipping.
Excitingly, there will also be the chance to watch the final of the Virtual Speed Moot.
To secure your place, go to the event website for full details on how to join.