LLB1 students took over The Inner Temple yesterday for the City Law School's Employability Day, with 2 sessions "What does employability mean for me?" and "Developing your skills".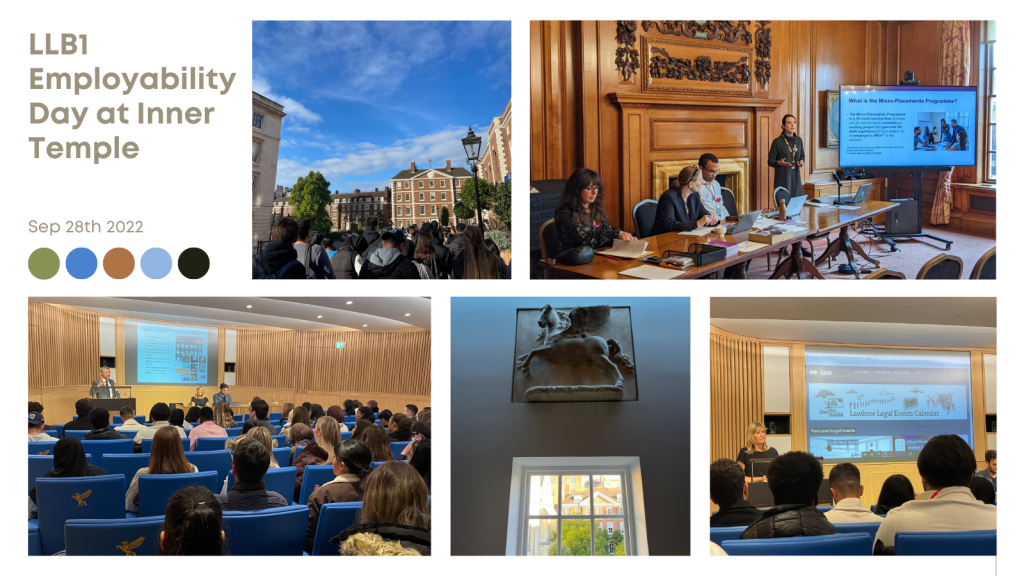 We heard from Marlon Gray (Careers and Employability team), Laura Blatchford and Catherine Davies (Law School employability lecturers) and Sally Gill (Director of the City Law Clinic) in the beautiful wood-panelled room. Attendees learned about what support there is at City for developing their careers and about the opportunities to get stuck in and gain practical experience in the law.
Whilst in the brand new lecture theatre, Emily Allbon (Director of Mooting/Assistant Dean Student Experience) spoke on how to get involved with Lawbore and mooting, teaming up with Jake Schogger (Founder – Commercial Law Academy) who shared his inspiring and practical tips on networking. You can see lots more photos of the day on the @citylawstudents instagram account.
Isobel Lawler was one of the participants – here's what she had to say about the day: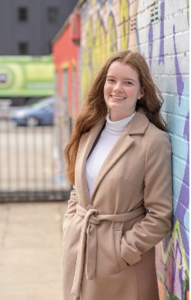 We began the day with a degree of apprehension whilst waiting outside the imposing building, as we were unsure what to expect. On entering we were greeted with a mound of tea and biscuits which was a welcoming sight and allowed us time to greet our fellow students. We were then invited into one of the many great halls of the Inner Temple. With the paintings of barristers of the past peering down onto us, we were reminded that they were once in our position themselves learning the law. We were told of the various opportunities open to us at City, such as micro-placements and chances to become a student ambassador. We found the setting of the Inner Temple very inspirational. After a short break, fuelled by fresh slices of cake, we finished the day with a discussion on mooting and the wonders of LinkedIn. Certain to say, we all left with a lot of signing up to do!
Isobel currently commutes into London via train to get to university, but says:
…Despite this, I still aim to be involved with the university community as much as possible and immerse myself in student life!
A big thanks to all those who attended on only your second day of the degree! You were all brilliant – lots of great questions, enthusiasm and smiling faces. We are very much looking forward to seeing your progress over the coming year.
Thanks to everyone who helped the event run smoothly too – Jane Bradley-Smith (Associate Dean, Student Experience) and master-organiser. Others there on the day were Danon Pritchard, Aurelia Murphy (School Head of Academic Services), Aldo Zammit Borda & John Stanton (LLB Programme Directors), Mark O'Brien (Deputy Dean), James Catchpole, Lauren Stone (LLB1 Course Officer) and Megan Reddy (Engagement Support Officer). Thanks to Ben Robinson and Thomas Rockingham for coming and running stalls from the Careers team.