Christianah Babajide, one of Lawbore's legal journalists, caught up with City LLB alumni and Future Trainee Solicitor at Clyde & Co (Dubai Office), Noor Al Kooheji.
Whilst completing her Law degree at City, Noor completed work experience at Jumeriah Group/Jumeriah Hotels & Resorts, both as an In House Legal Counsel and as a Human Resources Intern, in Dubai. She is currently studying her Legal Practice Course (LPC) at BPP Law School in Holborn, her training contract with global law firm Clyde & Co LLP commences in August 2018. In this exclusive interview, she shares her nuggets of wisdom when it comes to training contract applications and offers sound advice to aspiring solicitors at City.
Can you start off by telling us about your LLB experience at City?
I gravitated towards undertaking my LLB at City because the programme was well rounded in terms of offering support beyond the academic environment. The students at City are lucky enough to have access to career services that are strongly involved in facilitating opportunities for them outside of the classroom. Moreover, the LLB programme at City offered diverse areas of study such as Islamic law which, to me, stood out amongst other universities in London. The enthusiastic quality of teaching made lectures a pleasure to attend. I especially appreciated the readiness of faculty members to discuss and alleviate my concerns during office hours, it showed how supportive City was of their students.
During the third year of my bachelor's degree, I chose to study Company Law, Commercial & Agency Law, Competition Law, International Commercial Arbitration, Islamic Law and Legal Skills. These electives gave me a solid foundation for a career in corporate law and made me look forward to my career as a solicitor. Personally, managing the heavy workload of a law degree meant strategizing my study methods.
Sounds organised! What are your tips on this front?
A good starting point would be to get a head start on the reading list once it has been made available. Reading a couple of articles that hold different opinions on the same topic gave me a wider understanding of the discussions that took place in the seminars, which in turn were stimulating enough to help me build my own legal arguments on certain matters of law. Additionally, I would recommend trying to gain insight on the current affairs that influence those subject areas today. The journals available in the law library were especially useful in this regard. The students at City are fortunate to have such facilities that offer extensive shelves of insight such as the ones I acquainted with in my time at the library. Overall, my experience at City was rewarding.
Whilst at City University, you were involved with various extra-curricular activities (The Law Society, Amnesty International Society and on the Professional Mentoring Scheme); how were you able to balance such activities with your academics (and achieve a 2:1)?
Being involved in extracurricular activities was just as important to me as attaining good grades because I strongly believe that what you choose to do in your free time says a lot about who you are.
The Professional Mentoring Scheme in particular was a tremendous help. Being teamed up with an experienced professional in my field who was able to see eye to eye and help alleviate my concerns when it came to networking and job interviewing definitely played a part in my attaining a training contract. The mentoring experience was fulfilling and I strongly recommend it. My mentor ensured I was ready to hit the ground running when it came to applications through countless meetings and mock interviews. I came out of it having gained a lifelong friend who has been there from the very beginning and with whom I am excited to share my career with.
On the other hand, participating in societies allowed me to polish my social and teamwork skills. Committing to other projects as well as mixing with different groups of people and sharing our experiences added to my learning outside of lecture halls. A trip we took to the Royal Courts of Justice with my fellow Law Society members was a highlight of my university days at City. I found that with leaving our books behind and heading out to see what our careers entailed in practice opened us up more as our conversations shifted from talks of lecture materials to our passion for the law and why we chose to become lawyers as we moved away from the classroom and into the enchanting halls of the RCJ.
Why Law?
I was always intrigued by how the field of law was both analytical as well as psychological. I always felt that practising law helps you keep an open mind and become a creative visionary. Creativity may be a word not many people would associate with the law. Contrarily, to me, lawyers' ability to utilise the very same tools to paint two different pictures within a case remains a means of which this creativity is highlighted and what differentiates one lawyer from another.
In terms of being a visionary, training to be a lawyer wires you in a way where you are constantly predicting the future, which is never guaranteed. So, in that sense, since unforeseen events are inevitable, it's interesting to see how the law cannot and does not eliminate risk, but only minimises it. This makes the course of dealing ever so invigorating and I don't think you can ever feel like you're standing still in such an atmosphere.
Why did you choose Clyde & Co?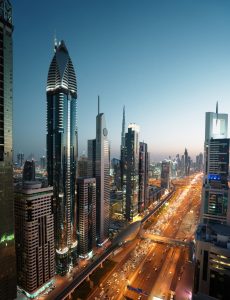 For me, being from Dubai and spending most of my time in London, I knew I wanted to be associated with a firm that is both international and has a long-established presence in my hometown. Clyde & Co stood out to me because it has utilised its global platform to develop the Middle Eastern region with dedication. Furthermore, their small intake of trainees meant that I was going to be well supervised as I progressed through my traineeship. I felt that the firm is committed towards the region that I come from, in terms of its size and the multitude of clients that it serves from private to public bodies and individuals to governmental authorities.
This commitment to the region was reflected in that it was one of the few international law firms that offered training contracts to those who, like me, wish to gain the same level of invaluable legal training from home. I always sought to establish myself as a corporate lawyer in Dubai, and Clyde has enabled me to see my lifelong goals through.
Moreover, Clyde & Co is an international firm and Dubai is very much a global city that is open to all kinds of businesses from all over the world, and so I found a link between the very open and dynamic country I'm from and the firm that has a significant presence and commitment to it. The combination of the two was incomparable. Clyde & Co is one of the leading law firms in the Middle East and North Africa region, making its respected offices the ideal workplace for me to witness the first-class quality of legal advising.
What did the trainee solicitor application involve?
The training contract application for Clyde & Co focused more on your personal achievements and your understanding of what the solicitor role entails. You should, therefore, be keen at explaining why you want to pursue a career in law and demonstrate why you fit that role. Some applications will give you a chance to expand on the information you may think relevant to your application, my advice is to exhibit in this section any information you have not already mentioned on your application. This is a chance for you to take your application a step further by highlighting your particular interest in a certain field of law, for example.
After submitting a successful application, I was interviewed by the Human Resources team before being invited to partake in the assessment centre which involved an interview with a partner and a legal director, a client pitch group exercise and a letter drafting exercise. Each exercise will give you a chance to expand on your application, show your practical approach to problem-solving and illustrate your ability to communicate with clients. Overall, the process was positively challenging but more importantly a learning experience.
What was the most difficult and most enjoyable part of the application process?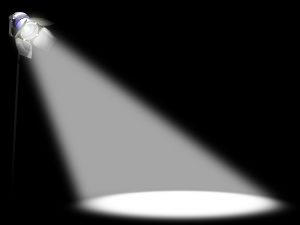 The most difficult part of the application process for me was the client pitch that involved persuading a client to choose Clyde over another firm. Preparing for it was challenging because I didn't know what to expect. We had to present before a panel of senior associates and HR personnel, all representing the client. They proceeded to ask us commercial questions putting us on the spot.
It was definitely a demanding exercise but one that was enjoyable because it posed the same scenario we will commonly find ourselves in as future lawyers. Preparation played a major part in performing the task at hand. It was crucial to know how the firm operated, what challenges each sector was facing, and how the firm combatted clients' concerns. It was a chance to showcase your ability to tackle problem-solving under pressure.
The most enjoyable part of the application process was getting an opportunity to give my application a face and illustrate the skills I had written down on paper and bring them to life. Most of all, it was the realisation that I had a shot to do what I love.
Which departments have you considered doing your training contract in?
Living between London and Dubai has granted me the exposure to two integral financial centres that serve vast regions between east and west. This makes both business hubs attractive for companies looking to expand their businesses and resolve their disputes. I continue to grow enamoured with the legal framework that sets the foundation that allows both national and international businesses to work alongside one another in an emerging market such as Dubai.
For that reason, I aim to complete my seats in the professional and commercial disputes, corporate, international trade/arbitration and corporate insurance departments to fulfil my goal of becoming an M&A lawyer. I was also given a chance to be seconded to the London office to complete one of my four seats.
Foreign language skills have seen a high demand in the legal market; you speak English, Arabic and French, was being bilingual an important instrument in securing a training contract with a global firm?
Working at a global law firm means dealing with multinational clients, therefore linguistic skills are paramount. We live in a world where businesses aim to expand across borders, and as a provider of legal advice, our job is to facilitate this process for our clients. To keep your clients happy, you need to be able to understand them and their needs. This leads to building stronger relationships with your clients. Thus, being bilingual was surely an important instrument in not only securing a training contract but maximising your network whilst building a career.
You volunteered as a Refugee Sponsor at Emirates Red Crescent for a month, do most global firms expect students to have volunteering experience?
I think having volunteering experience demonstrates your commitment to the community and your willingness to help the less privileged. This not only sets you apart from others but also helps firms build a positive reputation by recruiting people like you who have that moral ethic. Additionally, volunteering gives you valuable experience that you can shed light on in your interviews. I wouldn't say firms necessarily expect you to have that sort of experience, but it is a bonus.
In your opinion, what is the secret to writing a successful training contract application?
You need to be aware of your application and the firm, what the firm has to offer and how you can add to it, and why you would be a good fit. You need to be specific about why you are applying to them. It's important to make sure that your application is tailored to the firm you are applying to.
On the other hand, this is going to sound like a cliché, but being yourself is the secret to a successful application. Because you have to be aware of the fact that everyone applying will more or else be applying for the same reasons you are and have had similar experiences to you. This shouldn't put you off, but make you realise that you are what sets yourself apart. How you carry yourself, how you view yourself in relation to others, and how passionate you are about breaking into the industry will set you apart. With that being said, I also think it's important not to try too hard. Remember, the firms you are applying to are looking for people who are willing to learn and integrate themselves in an environment that will bring out the best in you. Being confident in your capabilities will surely give you an advantage.
Finally, if you could give one piece of advice for aspiring solicitors currently looking for a training contract in the Middle East, what would it be?
My advice for anyone looking to build a career in the Middle East would be to understand it. The Middle East is a complex region. Although it is vast, there are no similar cultures within it. North Africa is very different from the GCC and the GCC has differences within itself, living in Saudi Arabia is very different from living in the United Arab Emirates. That diversity is also what makes it so special. Working as a solicitor in the MENA region means you will be equipped with handling different cases with different outcomes everyday, thanks to the jurisdictions that vary greatly from those of its neighbours. You will have to do your research on the business requirements and legal structures that shape the area and have an idea about the direction they are headed towards. Each market within the Middle East has its own culture and complexities, and you need to understand what each of its requirements and shortages are before you make the decision to invest your time in the Middle East.
Quick-fire questions:
Favourite Legal Drama/film? The Verdict.
Lucky charm or pre-interview ritual? Clearing my head…
Proudest achievement till date?Other than securing a training contract with a top City law firm, being invited to partake at the Global Classrooms International Model UN at the Headquarters of United Nations in New York City.
Favourite signature dish? A good burger!

Many thanks to Noor Al Kooheji for this valuable insight & to Christianah for conducting the interview! You can connect with Noor via LinkedIn. This interview is a part of Lawbore's training contract series.
If you have strong academics, law firm experience, are looking for new challenges and more responsibility in a global team, Clyde & Co want to hear from you. Find out more here.
Feeling inspired to apply for some TC's?
Go for it! Deadlines for Training Contract Applications (2019) can be found here.
Further reading: