Christianah Babajide, one of Lawbore's journalists, interviews top qualified solicitor and Financial Services Regulatory Lawyer— Marianne Akinyosade.
Exclusive interview with the leading Lady in Law…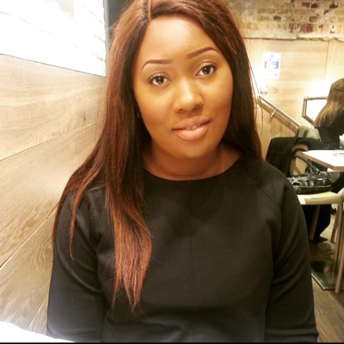 Marianne Idowu-Akinyosade graduated with Upper Second Class with Honours in Law from City. Her electives included International Trade Law, International Law and Commercial Law. She is now a qualified Solicitor, who possesses cross-border regulatory expertise and senior management-level experience in the financial services industry.  In this interview, the leading Lady in Law talks about her journey into law and offers advice to aspiring solicitors.
What attracted you to a law career?
I always saw myself working in the city. I enjoyed studying English at A-Level and wanted to combine my interest in English and my love for problem-solving.
You completed your LLB course at City, University of London. Can you tell Lawbore readers about your time there?
I enjoyed my three years at City. It provided me with the essential skills for my future career plan. I explored every opportunity possible – volunteering, different societies, vacation schemes, mentoring opportunities etc.
What happened after you graduated from City?
I obtained a training contract at Macfarlanes in my final year of university. I went to straight to BPP law school and completed a Macfarlanes LPC programme. I took a gap year before starting my training. I travelled for a bit and worked at the Financial Conduct Authority (FCA) in the enforcement and financial crime division.
At Macfarlanes LLP which departments did you train in?
1st seat: Corporate M&A
2nd seat: non-contentious financial services regulation
3rd seat: Commercial Litigation (Financial services: investigations, enforcement and dispute resolution)
4th seat: Derivatives & Trading
What is the one thing you wish you had known before starting Law school?
Relationships are very important – cherish them!
How did you decide Aviva Investors was the right place for you?
After Macfarlanes I went to KPMG and after returning from maternity leave, the travelling involved at KPMG (attending numerous clients' offices) was taking its toll on me. I wanted to work in-house where my "client" was the company and my stakeholders are people within the same building as I was based.
Also, I found that companies did not like to spend vast amounts of money on legal fees. They preferred to seek internal legal advice and it was only where it was crucial to obtain external assistance, that we were engaged.
With the ever changing regulations, I wanted to be involved in the development of an organisation, and so naturally in-house life seems realistic.
What makes Aviva Investors stand out?
Aviva Investors is a global asset manager with expertise in real estate, fixed income, equity, multi-asset and alternative investments. Our investment intelligence spans major markets, where we currently invest £318.6bn (as at 30 June 2016) on behalf of our customers. This gives us the size and scale to successfully seek out opportunities that will deliver specific investor outcomes. We start by listening closely to our clients and understanding their investment aspirations and concerns. As investment experts, we see it as our role to not only understand our clients'​ desired outcomes but to know how to best achieve them now and over the long term. That is why we are unequivocally for today's investor.
What might you do on a typical day?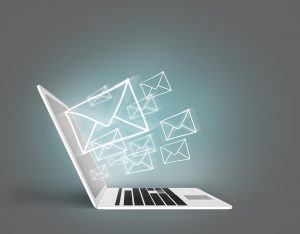 I arrive at work at 8:30am and check my emails. I respond to any queries raised the night before and look at my diary to see which meetings I need to prepare for.
I am currently working on a new fund launch. The fund is a real estate fund, domicile in Luxembourg with the aim to sell across Europe.
The sales team are actively meeting prospective clients to gauge interest in the fund ahead of first close.
I provide detailed advice on each jurisdiction, informing the team what they can or cannot say and whether it is even possible to "enter" a jurisdiction.
After lunch, I continue drafting a board paper for the Aviva Investors Liquidity Fund Board to which I am an attendee.
The report covers the regulatory considerations affecting the fund and any specific Irish regulatory considerations that the Board will need to be made aware of.
Why solicitor and not the barrister route?
I looked at my skill sets and where my strengths lie. I like working in groups, I enjoy team work as well as independent study. I liked what the city firms had to offer – prestige, thorough training, areas of interest i.e. corporate law.
I completed mini-pupillages whilst at university and also secured work experience at a crown court. The life of a barrister never really attracted me – I enjoyed being at the other end of a corporate transaction, working with a company through a regulatory investigation!
In your opinion, what skills are needed to be a good solicitor?
Good communication skills, ability to read and write, attention to detail, meet deadlines, ability to build good working relationships, remain professional at all times.
How involved are you in interpreting regulatory requirements, marketing and financial promotions?
We support the business by giving timely and accurate advice to business units, management and the AI Executive on regulatory matters as they apply to AI's business, oversight of financial promotions, management of AI's framework of controls over market abuse risks, participation in key operational and risk management forums and providing Compliance oversight of new products and services.  In addition, we manage regulatory developments, interpreting the impact on the business, participating in Group or industry representations to Government and regulators and facilitating change programmes to implement regulatory change.
Tell me about your voluntary role at Power Point Youth Zone?
My desire to 'give back' to the community prompted me to become a committee member of 'Power point youth zone' in Dagenham, Essex. I worked closely with the local constabulary to prevent youth crimes and support teenagers.
I found this experience challenging, but rewarding in terms of being creative and persuasive in developing ideas with others to achieve a positive outcome. Some young people have been able to enrol at college to further their education and others have been successful in securing job outcomes.
Finally, do you have any advice for City students that are contemplating a career in the law?
Aim for the stars and you will land amongst them! City, University of London is a great university with access to top firms! Utilise every opportunity, keep in touch with people and don't accept "barriers" to tops firms…. with determination and perseverance, you will accomplish your goals!
Quick-fire questions:
If you weren't a Lawyer, what would you be? English teacher
Must-check every day website? FT, Santander on-line banking, Amazon
Hobbies? Playing with my son, food
Fun fact about you? I watch WWE, I attend the theatre regularly, I like 16th-century poetry!
Dream holiday destination? Maldives
With special thanks to Marianne for her valuable time. You can find her on LinkedIn
Find out more about Aviva Investors