City Law School has established a prestigious opportunity for selected BPTC students to undertake legal research for one of the UK's leading legal charities, REPRIEVE. The project will support strategic litigation by REPRIEVE's death penalty team around the world.
Winner of  the Vice-Chancellor's International Collaboration of the Year Award 2016
The opportunity: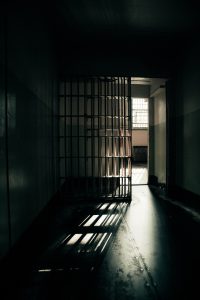 Excellent and committed legal researchers are sought to research and write a formal report (under the supervision of Nikki Walsh, BPTC) to underpin a Reprieve campaign on misuse of the death penalty for offences of cybercrime. There is potential for Reprieve to publish our body of work as an official report.
Requirements: Applicants to this highly selective programme must:
have excellent legal research skills, and strong written skills
be able to work both independently, and in a team
be able to meet stringent deadlines in addition to their BPTC workloads
be available (if short-listed) for interview between 10am-12 on Thur 12 Oct
Commit to the project from October 2017 to February 2018
post-grad study in international law/international criminal law is an advantage
knowledge/ interest in cybercrime is an advantage
STEP 1: Application deadline: FRIDAY 6th October 2017 at 7pm
 Email to Nikki.Walsh.1@city.ac.uk
(i) your CV/resume (max 2 pages), including your: 1) City email address 2)  group number 3) personal tutor 4) mobile phone number
(ii) a cover letter (max 200 words) addressing the candidate specification, &
(iii) a max 5 page sample of your legal research (e.g. essay extract is fine)
STEP 2: Interview on 10am- 12noon, on Thur 12 Oct
Short-listed candidates will be emailed a preliminary research task to undertake and then present orally in a 15 minute interview. Interviews are Thurs 12th October, 10am- 12 noon only. You must keep this time free.
Want to know more about the project? Take a look at an interview with students involved in 2016…