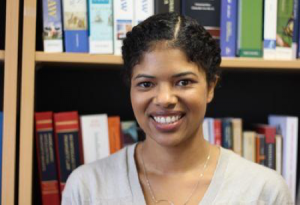 Abenaa Owusu-Bempah has been a Lecturer in Law at City University of London since September 2015, teaching Criminal Law and the Law of Evidence. Prior to joining City, Abenaa was Lecturer in Law at the University of Sussex. She has held positions as a Teaching Fellow at UCL, and as a Research Assistant at the Law Commission for England and Wales. 
Abenaa is interested in the relationship between the law of evidence, criminal procedure and the right to a fair trial. During the summer, she spoke to Lawbore about her upcoming book, interests outside the lecture room and the current state of the UK criminal justice system.
At what age did you become interested in a law career?
The idea first occurred to me around the age of 13, inspired by popular TV shows such as Ally McBeal. By 16, I had my heart set on becoming a criminal lawyer, at which point I had a much more realistic idea of what it meant to be a lawyer.
Which steps did you take to get to where you are today?
After completing high school in Canada, I moved to Bristol, where I studied for an LLB at the University of Bristol. I then moved to London to study for an LLM at UCL. At the time, I wanted to become a barrister and thought that a Masters specialising in criminal justice and criminology could help to secure pupillage. I couldn't afford to start the Bar Professional Training Course (BPTC) straight after the LLM, so I took some time out to work and save money. I immediately missed studying (which I never thought would happen!). I had really enjoyed learning about the law of evidence and criminal procedure, conducting research, writing, finding problems with the law, and presenting arguments for reform. I decided to go back to UCL and study for a PhD. While completing my PhD, I began teaching and was surprised by how much I enjoyed it. Between my love of research, and new found love of teaching, it made sense to pursue a career in academia.
You have expertise in hate crime legislation. Do you think hate crime can be prosecuted effectively and in your opinion, what is the future of aggravated offences?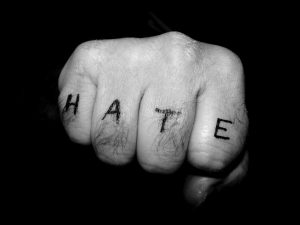 The racially and religiously aggravated offences that exist under the Crime and Disorder Act 1998 are not always prosecuted effectively. The offences are essentially more serious versions of pre-existing offences, such as assault. They have a very complicated structure and have proven difficult for magistrates and judges to interpret and apply correctly. They also create difficult charging decisions for prosecutors. These problems can result in unfair outcomes for victims, the wider community who may also be affected by hate crime, and also accused persons.
In terms of the future of the offences, much of the focus has been on whether they should be extended to cover further characteristics, such as disability, sexual orientation and transgender identity. While the problems with effectively prosecuting the offences mean that they may be better off repealed or replaced, the more likely (and more politically desirable) possibility is that they will be extended.
Many MPS have warned the UK general public that the criminal justice system is near "breaking point" due to the government's legal aid cuts. What is your viewpoint on this opinion?
This is absolutely true. There has been an ever-increasing emphasis on efficiency in criminal justice, i.e. getting cases through the system as time and cost effectively as possible. More and more is being demanded of judges, lawyers and criminal justice agencies, with less resources being provided. Ironically, this has actually resulted in greater inefficiency, with an increase in delays and ineffective trials. The cuts to legal aid have also resulted in an increase in unrepresented defendants, which then increases the prospect of miscarriages of justice and unduly harsh sentences. It is difficult to see who benefits from the current situation or how it can be sustained.
Tell our Lawbore readers about your upcoming book 'Defendant Participation in the Criminal Process'. What should readers hope to grasp and take away from your book?
The book is based on my PhD thesis. It examines the role of the defendant as a participant in the criminal process. It focuses on the increase in demand for defendants to actively patriciate by, for example, answering questions in the police station and in court, providing self-incriminatory information, and producing a 'defence statement' prior to trial. If the defendant does not comply with requirements to participate, he or she may be penalised through, for example, adverse inferences of guilt, and even prosecution for non-compliance. The book explains why it is wrong to require defendants to actively participate in proceedings against themselves (mainly because of the implications for fair trial rights and the principle of autonomy). It also explores the way in which requiring defendant participation has changed the nature of our justice system.
What do you say to law students who view their non-legal experience as worthless?
Non-legal work experience should absolutely NOT be written off. The skills required for a career in law can be developed in many settings. I would also urge law students to at least contemplate career possibilities outside of law, or outside of practicing law. The reality is that many law students do not become practicing lawyers, whether because they decide it is not for them or because the sheer number of law graduates makes it impossible to get a pupillage, training contract, or permanent position. There are many challenging and rewarding careers that can be pursued with a law degree.
Is a career in the law everything you thought it would be? When you decided to start teaching academia, did you have to take on more responsibility than you thought you would?
When I decided to go into academia, I had a pretty good idea of what I was getting myself into. I had worked part-time for a Professor while studying for my PhD, and already had some teaching experience. However, that hasn't stopped it from being an incredibly demanding job. We balance research, teaching and administrative duties, which can be like having three jobs. But it is also very rewarding. I am lucky to be able to teach subjects that I am interested in, and to engage in discussion with bright and enthusiastic people. I am also lucky to be able to research and write about the legal issues that interest me and that I feel passionate about, and hopefully have some influence on other people who are interested in (or responsible for) those issues.
As a lecturer in Law, what do you say to students who think the traditional LLB course is a waste of time when you can just do the GDL (Graduate Diploma in Law) in a year?
The LLB v GDL debate has been going on for a long time! I think it all depends on why you are studying law and what qualifications you already have. If the end goal is simply to get the qualification, and you already have a degree, then it makes sense to do the GDL. It also makes sense to do the GDL if you have a burning desire to study something other than law, but ultimately want to be a lawyer. In terms of employment prospects in law, it makes little difference. However, there are some advantages to studying for a three-year LLB. For example, the LLB provides more time to engage with a range of topics and figure out what interests you, as well as more time to gain legal work experience. It also helps to develop a number of transferable skills, including independent research skills and analytical skills. As a result, an LLB is a useful degree for entry into many careers outside of practicing law, including careers in politics, social policy and finance.
The legal sector is highly competitive and as a result of this, many law students find it hard to secure legal work experience. Do you have any advice for Lawbore's Future Lawyers?
You are right, the market for work experience is very competitive. It seems as though law has always been an incredibly over-subscribed and competitive subject. Unfortunately, the further one gets, the more difficult it becomes to progress.
My advice to those who are passionate about a career practicing law is to pursue every available opportunity to gain experience and develop relevant skills, and to take it very seriously. This could include volunteering at a relevant organisation, like a community law centre (which can also provide an opportunity to make a valuable contribution). It can be very difficult to get a foot in the door, so work hard, persevere and be patient.
Quick-fire questions:
If you weren't a legal academic, what would you be? 
I recently saw an advert for a professional panda hugger. That seems like a nice job.
What do you do outside the lecture theatre? 
I love to travel, especially to places with warm weather and great food.
Top tip for living in Canada?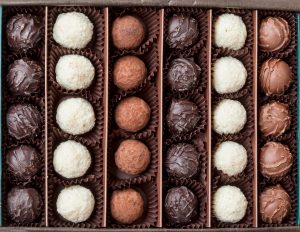 Buy very warm clothes for winter.
Last thing you ate?
Chocolate. It's usually always chocolate.
Unusual fact about you? 
I am terrified of flying. It's not really an unusual fact but it's difficult to reconcile with my wanderlust.
Proudest moment? 
Probably when I passed my PhD viva. Completing a PhD can be very intense, and it was such a relief to finish and receive positive comments from the examiners.
Last film seen? 
The Boss.
Many thanks to Abenaa for allowing Lawbore to interview her!
Links to Abenaa's publications can be found via her City profile page.
You can also follow Abenna on Twitter.
Interview by Christianah Babajide, one of Lawbore's legal journalists. Christianah is currently reading her LLB at City Law School and also writes for Legal Cheek and the City Careers blog, CAREERS. An aspiring barrister, Christianah is Communications Officer of City University's Law Society.