Christianah Babajide is in her first year of the LLB at City and holds the position of Secretary of the City University Law Society. Christianah also writes for LawCommonRoom, the blog she started with fellow LLB1 student Radha Baan. In this piece she reports back on her evening at Brick Court…
Barrister Jennifer MacLeod (Jenny) gave an informative talk on the 13th of January for Brick Court Chamber's Open Day at the Honourable Society of the Inner Temple. Being one of the most junior tenants of Brick Court, she is able to reminisce about life as a pupil and shared some useful tips with us!
4 Pieces Of Advice I Would Give To My Younger Pupil Self:
1. Be Yourself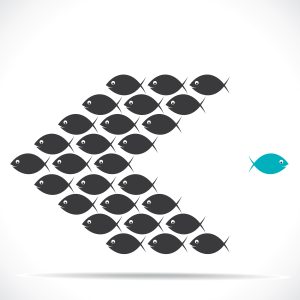 Jenny admitted that when she first started her mini-pupillage, she put a lot of pressure on herself to work as hard as she could. This is normal; every pupil will want to impress their supervisors. Jenny assured us that we can be ourselves. At the beginning she was worried about what the members of the chambers thought of her or if they would like her personality. She recalled laughing down the hallway with a barrister and admitted, "nobody fits anywhere in chambers group of misfits." As time went on she felt comfortable and learnt that what was important was the quality of her work and nothing else.
2. You Are Not As Good As You Think You Are, But That's OK
Pupillage is very difficult and you soon realise you are not as good as you think you are. Jenny stated, "Litigation is so different to studying at law school." Jenny admitted that some of the work she produced was useless to her supervisor but that is ok because as a pupil, you are only there to learn. As a pupil you will be attending trials, taking notes at proceedings and drafting skeleton arguments. Nobody is expecting you to be amazing, and that is why you have supervisors to guide and nurture you during your pupillage.
3. It Is a Hard Knock Life
It is very hard being a pupil but not for the reasons you might expect. You will not necessarily be expected to work long hours, but the work you are given is challenging intellectually and requires a lot of brain power. By the end of the day, you are expected to turn things around and you may often leave exhausted. Jenny admitted the reason she always left the chambers feeling tired was because she had always tried her hardest with any tasks she was assigned to do.

4. You Are Not Alone
The life of a Pupil and Junior Tenant is very different to the way Jenny perceived it when she started. Jenny recalled how the majority of members of chambers were friendly and welcoming members of Brick Court. "At least three members of chambers are going to spend hours and hours with you giving you feedback on your work." They also advised pupils on ways to improve their work. These members are all self-employed Barristers who are spending time with pupils in their own time because they genuinely want you to succeed. Jenny made it clear that Brick Court is dedicated to mentoring and coaching their pupils so that they all succeed. Other members of Chambers also made clear that Chambers makes every effort to ensure unsuccessful pupils are well briefed and trained with regards to interviews, and are not left to fend for themselves in the dark.
Some of Jenny's wise words…
The change from a pupil to a barrister is a big jump because you have always worked under a supervisor and suddenly, you are on your own. It can seem daunting at first but then you remember you have the luxury of playing music out loud in your own office…
Benefits of being a Barrister…
You can come in anytime you want; you are your own boss and can do whatever you want in your office. If something happens in your personal life you can deal with it immediately. The feeling of finishing a pupillage is rewarding and a relief!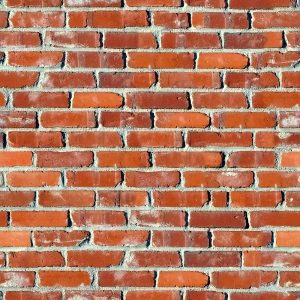 Jenny's Top Tip…
As a barrister TIME IS EVERYTHING. You must be able to do things quickly, prioritise things and manage your time well. That includes taking time off!
Jenny has been a Barrister at Brick Court for 1 year 5 months. She is a Cambridge graduate who has a practice that spans all areas of Chambers' work and her area of expertise is in Public, EU/Competition and Commercial law. She is often instructed in matters raising issues in more than one field.
Many thanks to Jenny MacLeod for allowing us to publish her valuable reflections!