Jenny Lanigan tells us about her 5 months work as a volunteer at the Citizens Advice Bureau. Jenny  is a post-graduate student at City University London. She graduated from Oxford with a degree in English and is now studying for the Graduate Diploma in Law.

I applied to volunteer at my local Citizens Advice Bureau (CAB) in the last year of my undergraduate degree. I must admit that my reasons for applying were not entirely altruistic: like many of my friends in their final year I was feeling the pressure to improve my CV ready for looming law school applications. My CV was thin on legal experience; so when I saw an advertisement posted in the Bureau's window asking for volunteers, I jumped at the opportunity.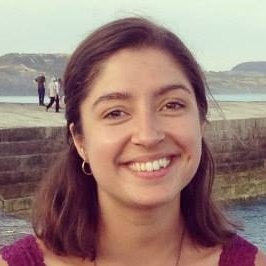 The Citizens Advice Bureau provides free confidential and impartial advice to any person for any problems they face. In 2014/15, the CAB advised 2.5 million clients directly, dealt with 6.2 million advice issues, and saved the government £361 million. Clearly, the Citizens Advice Bureau has an extensive impact; it not only benefits individuals directly on their specific issues, but also helps the public at large through their extensive campaigning on social and public policies.
The Citizens Advice Bureau has many volunteer positions, such as campaigners, fundraisers, and financial education volunteers. I was interested, however, in the advisor role. As the Citizens Advice website will tell you, the volunteer advisors are the 'heart' of the service. Advisors receive training and interview clients to help with their problems. The training also means law students intending to train as solicitors can reduce their training contract by six months.
The application
The application process was simple and straightforward. I emailed to register my interest in volunteering, and then had a short interview with the manager of the branch. This interview consisted of simple questions about my background and motivation for volunteering, as well as some situational judgement questions. When we discussed my availability, it was clear I would not be able to train as an advisor – that would have required a minimum commitment of one day per week. What with final exams looming, I had to prioritise my time for academic work, so unfortunately this commitment was not feasible. I was able, however, to commit one half-day per week, which was perfect for the volunteer receptionist role. I started in January 2015 and was on the reception every Friday morning till May.
The training
The training consisted of two concurrent elements. I worked through booklets that essentially provided a general introduction to the CAB; they discussed the services provided, the main areas of client problems and the systems with which those problems were recorded and dealt with. This reading provided a theoretical understanding to the learning that came from observation of the receptionist's role in practice. One of the great things about the receptionist role was that it was possible to get responsibility quickly. The observation training period varied from person to person depending, for example, on their confidence and how quickly they picked up the necessary skills. I spent about a month observing, and then a week or two more before I had the responsibility of managing the reception myself.
Receptionists are the first point of contact for clients using the CAB, and so play a central role in client care and satisfaction. Whether a client contacts the CAB in person or by phone, the receptionist is responsible for explaining the advisory system, signposting available and other relevant information, and handling preliminary paperwork. This might not sound like the most exciting of roles, but it was intensely rewarding and proved to be very varied work. In practice, the clients were often angry, upset or frustrated; on the reception I would sometimes bear the brunt of that frustration. However, even those situations were beneficial since I learnt how to handle unhappy clients and I gained a better understanding of the seriousness of problems faced by many people in the community.
Who uses the CAB?
Most commonly the cases would involve problems with benefits, housing or employment. A client might need advice about an eviction notice, for example, or a newly unemployed client might need help with their application for Jobseeker's Allowance. More rarely there would be problems concerning immigration, education or health. Receptionists are not trained as advisors and therefore cannot give advice; but I found that often, while waiting to see an advisor, people simply wanted to talk about the problems they were experiencing and know that someone was listening to them.
What did it mean for me?
Over five months, I gained confidence in my interpersonal skills, my ability to stay calm under pressure and my ability to handle clients directly and efficiently by providing necessary information in a clear and succinct manner. My exposure to some of the problems faced by clients also informed my professional interests; I realised subsequently that I wanted to pursue a career in Public Law.
Volunteering as a receptionist at the CAB was an educative and rewarding experience. I saw how many people benefitted each week from the services provided at my local CAB, and I was proud to be a part of it. With that, however, came an awareness of the lack of other available support to people who were often already in vulnerable situations. It made me realise how crucial the support and advice provided by the CAB truly is, to millions of people every year.