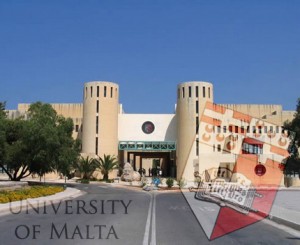 There comes a time in a youngster's life when holding on to his parents' hands and keeping cover in their shadows is no longer an option. One is expected to pull up his socks and embark on a voyage, an academic journey, which ultimately leads to the formation of one's chosen profession. In Malta, this decision comes, in my opinion, at a rather premature stage, at the age of eighteen.
For some, the decision may be simple and straightforward. In a rather closely knit society like Malta, many of these decisions are driven by factors such as 'what my father does and what his father did before him'. Thus, some pupils may have their life laid out for them, even before their conception. Then, there are those who start from scratch.
Being a long, stressful and hefty course, the law course might prima facie appear to be harder to reach than the Everest. For the minority, the law course is a back up plan, when all else fails, since the entry requirements are quite broad. In turn, a variety of students choose to turn to law just for the sake of getting a degree. Others are attracted to the prestigious title –Doctor of Laws –or perhaps the thought of wearing branded clothes and suits to work.
Following this decision, you step into this 'new world', expecting the unexpected. Going into the lecture hall is like a stampede of students, many eager to get the front seats and absorb all the knowledge the lecturer has to offer, laptops come out, making the student with paper and pen seem like the odd one out. With a student body of approximately 200 students, one on one attention from the lecturer is virtually impossible. The system in Malta follows a rather uptight top down approach; students as a general rule are at the receiving end, rendering participation minimal. However, lecturers are approachable and permit students to liaise with them via email or through meetings/tutorials aimed at clarifying queries. Being such a large group also allows students the opportunity to have a larger social group within which to mingle.

In the first few months of the law course feeling lost is normal. However, in time, one settles in and concepts start coming together.
"I personally feel that at the moment there is a gap between post secondary and university education. One of the main drawbacks is that aspiring law students do not have a good introduction to the course." Jonathan Xuereb 1st year.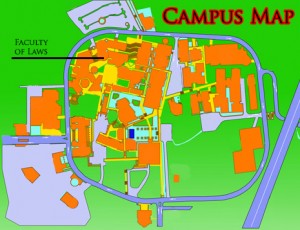 To counteract this transitional gap, as of this year, 'Introduction to law' has been introduced as a compulsory unit for first year law students, thereby enabling them to acquire some background knowledge. Debates are underway with regard to introducing students to legal studies even before entering University.
The law course offers students a variety of compulsory and elective subjects throughout the six years, ranging from aircraft registration and finance, international criminal law, to a number of EU Law related electives, financial services legislation, consumer services legislation and computer crime.
The compulsory subjects on the other hand include inter alia:
Administrative law, Constitutional law, Criminal law, Law of Obligations, European Union Law, International Law, Private International Law and the Law of Criminal and Civil Procedure.
"Although I found third year to be the most demanding out of 3 years in the bachelor degree, I also found it to be the most interesting. Whilst previous years were mostly based on the domestic legal system, this year we branched out and were introduced to different aspects of international law with credits such as public international law and European Union law. This has definitely instilled in me the idea that law is a dynamic subject and that a domestic legal system cannot exist on its own but is subject to the international legal order." Alessia Carbone 3rd year student
Many of these topics are available to both locally enrolled students and foreign exchange students on ERASMUS. The latter are customarily assessed in different manners depending on inter alia their educational background, language and the subject in question. Although assessment in the law course is strongly based on written examinations, approaches have been and are still being taken to provide alternative methods of assessment. In a number of elective subjects students are assessed on the basis of oral exams, presentations, assignments and participation.
"In LLD I, the limelight is on Civil Law, possibly somewhat insipid for Criminal Law enthusiasts. The fifth year of the law course acquaints the student with 2 important institutions the Public Registry, and Land Registry in connotation with inter alia, the Law of Guarantees and Succession. Most importantly, diverse examinations comprise of case studies, assessing students on their practical knowledge of the law, and their ability to cater with real life scenarios, as ultimately this is the very essence of the advocate's and notary's profession." Luana Bezzina 4th year
Essentially the law course is divided into three. A three year course which will lead one to a Bachelor of Laws Degree, followed by a one year Notarial Diploma and a final two years leading to acquiring a Doctorate of Laws, following which, one may choose to pursue a Masters degree[1]. This has, however, undergone a few changes following attempts to bring the course in line with the Bologna Process.[2] By the end of the course, one is required to have carried out some form of law practice with a lawyer or notary, which would subsequently entitle him/her to sit for the 'warrant exam'. Legal Practice prepares the student for the particular warrant exam the student opts to sit for.
After successfully completing 1st year , one can say that the foundations for the journey to become a lawyer were laid. For example I had to opt to a different way of studying. During this academic year, a number of subjects were tackled in detail, taught by various lecturers, for the simple reason to get different perspectives. Looking back I don't think it was an easy year, but now that its over, I look forward for the 3rd year." Gabriel Farrugia 2nd year
Student organisations, representatives and academic staff aid to provide students with a better learning environment especially by trying to abridge the existing gap between lecturers and students. Two of the main organisations directly involved are GhSL and ELSA Malta. GhSL, whom I am hereby representing, takes pride in providing for students both academically in as much as socially. The organisation is student run and strives to provide students in each year with notes and examination past papers. It also organises informative seminars regarding current issues. GhSL also publishes an annual journal called Id-Dritt, a compilation of articles by local practicing lawyers, academics and notaries.
The law course does not stop with getting your doctorate degree after six years, nor does it stop with obtaining your warrant. The law is dynamic, new concepts are introduced so one must keep abreast. The list of topics is endless, case law is complex, however, when the year is over and you look back, you cannot help but feel a deep sense of satisfaction knowing you're one step closer to achieving your goal.
"When I entered the law course, little was I aware of what it would consist. However, throughout the years, with perseverance and help from knowledgeable lecturers, I managed to grasp the various subjects well. Forming part of an editorial board on behalf of GhSL and being my class' representative for a year made my experience in the law course even more interesting. Although the course is very challenging, competitive and intense, I do not regret choosing this path in life." Cristina Tufignio 5th year
by Emily Paula Zarb – is an LLB graduate who acted as a vice-editor for Id-Dritt XXIII and is currently occupying the office of international officer for GhSL, a law student organisation at the University of Malta. She is currently in her fifth year of studies pursuing a law degree.
---
[1] At the University of Malta these include: MA Financial Services, MA Law, Magister Juris International Law, Magister Juris European and Comparative Law, MA in Human Rights and Demoncratization, LLM in European and Comparative Law, M.Phil/Ph.D, LLM in International Law and MA Mediation.
[2] 4 years leading you to an LLB degree, followed by a Masters degree and a final year of studies whereby one acquires Doctorate qualification.