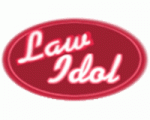 Scottish law students have a unique opportunity to secure a summer internship by taking part in Law Idol: the no win no fee internship. Launched by Thompsons Personal Injury Solicitors Scotland, students are invited to prepare a blogpost on the subjects of No Win No Fee, Accidents at Work or Car Accidents, areas which the firm deal with on a day-to-day basis. Thompsons will then whittle the entries down to 20 at which point semi-finalists must hone their social networking skills to promote their post via Twitter, Digg.com and Facebook.
Final stage will involved producing a video entitled: 'Why i should win the no win, no fee internship'.
Patrick McGuire, partner at Thompsons says "The competition is designed to be fun. It will hopefully get people talking and that will mean that we get a lot of high quality entries. There is also a serious side to this. We are pleased to be offering students at colleges and Universities up and down Scotland the opportunity to demonstrate their talents in a multitude of fields through a variety of disciplines. In an economic climate with few opportunities the Law Idol competition opens doors to a highly competitive industry. I wish all the entrants the best of luck." View a video of Patrick introducing the competition.
It's great to see a firm engaging with students in a novel way, and for them, it's a terrific way of them getting a top quality pool of super-keen student lawyers to choose from. It will be interesting to hear if the posts and videos are also useful for them to take a new look at their business. Hopefully we'll get a look at the entries submitted after the winner has been chosen.
Come on let's see some more innovation from firms in recruiting for internships and a big thumbs-up for Thompsons.
Find out more about the competition via Thompsons website.