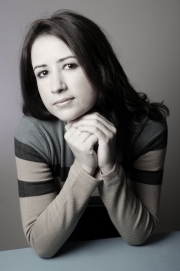 Our author Elli
This event was held on the 10th of March at The City Law School, as part of the Human Rights project run by ELSA this year. The event was focused on the rights of children in UK domestic law as well within International law. Dr. Carmen Draghici, Lecturer in Law at City gave an insightful talk on childrens' rights and their protection against any kind of infringement.
There was also a panel consisting of four members who talked on children's rights; in particular the universal mechanisms established to protect children rights (rather than from the family law perspective). There were statistics and information around the world regarding the protection of Children Human Rights with the panelists referring to cases (children trafficking, asylum, exploitation, children labour) from Afganistan, South East Asia, Saudi Arabia, the US and the UK.
The conclusions I took away from the whole event was that even if there are international human rights instruments such as the Convention on the Rights of the Child, as well as other Protocols which are only binding on those states that have ratified them, these instruments are being used more as a guide for policy making and implementation by the signatory states, rather than having an obligatory power to be strictly enforced. As seen in many cases around the world, infringement of fundamental human rights still takes place even if there are established instruments on protecting childrens' rights. Unfortunately, these do not have an obligatory power to entrench and enforce those rights among the different states around the world. Therefore, it was mentioned that it would be more effective if many of the childrens' rights which are recognised by those Protocols had a real impact on everyday life, than just being theoretic and general statements. There is always room for more improvement.