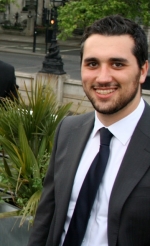 I am a British-Iranian LL.B. Law graduate from City Law School, City University London. I graduated from City with LL.B. Hons (2:1) in July 2009. I completed my Masters degree in Management at Imperial College Business School in September 2010. I am currently enrolled on a PhD course in Imperial College, Department of Natural Sciences, Centre for Environmental Policies, researching on Middle Eastern regulatory mechanisms affecting Business Sustainability. Continuing my education until a doctoral level had always been of paramount importance to me and my family, though my initial plan was to research in a purely legal subject.
I began studying law in 2006 aspiring to become a barrister and then a judge in either England and Wales or Iran. To that end I became active in mooting competitions and embraced an opportunity for a mini-pupillage at a Chambers in Lincoln's Inn. These aspirations remained strong until my final year at City.I studied the core areas of Law during the first two years at City and I soon found myself particularly interested in the areas of Law relating to business activities, namely Contract Law and Equity and Trusts. Perhaps this was due to my corporate family background.
Thus for my final year elective courses I chose Domestic Banking, Company Law, Competition Law and Public International Law. I was extremely intrigued by Company Law and Domestic Banking and I began enjoying them more and more as I became increasingly involved in the business of our family companies. Thus it was only natural that my aspiration for practicing at the bar began to diminish until it eventually gave way to aspiring for a career as a business man. The natural choice for me was therefore to try and diversify my interests and expertise during the course of my Master's degree.
I enrolled on MSc Management in Imperial College Business School. I chose Imperial due to the unique way in which the course was run and the diverse subjects that were taught compared to other business schools in London. After completing this course I can confidently say that I achieved my goals in diversifying my knowledge and gaining a more thorough insight into the way businesses are run. My knowledge of Company Law, Equity and Trusts and Banking regulations proved extremely useful during this course. I wrote my dissertation on the extent to which mergers and acquisitions are advisable in Iran's cement manufacturing market, taking into account legal and economic intervening factors.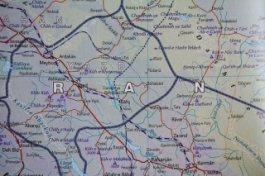 Thanks to
Toastwife
for image via CC licence on flickr.com
During the course of my Master's Degree I also took the opportunity to co-write an academic paper with a friend of mine in Iran. He works for the Ministry of Mines and Social Affairs in Iran and is in charge of safety standards for Iranian mines. We wrote a paper on the efficacy of the regulations imposed by the International Labour Organisation for a conference held by the University of West Virginia, US. Dr Elegab's superb teaching method in Public International Law proved extremely effective here. The paper was admitted and published, and I presented it in Morgantown (West Virginia) in July 2010. I strongly recommend embarking on such opportunities for all Bachelor and Master's students. This kind of academic activity reflects highly in one's resumé and elevates one's position for prospective working opportunities, both in professional and academic fields.
Ordinarily I would have had a choice of two pathways after my Master's degree; to return to Law or to continue researching in business studies. I preferred a third choice, namely one in which I would be able to utilise my knowledge in both. I consider myself fortunate to have found a supervisor who has offered a place as a research student on a programme that provides the closest path to bridging my two areas of expertise. I plan to join our family businesses and to help develop them. I also aspire to become an academic member of staff at a University where I would be able to contribute to the academic society by continuing research and lecturing.
I strongly believe that with obtaining a Master's degree, one will be in a stronger position when applying for their desired job. I am also of the opinion that a doctoral degree will expand one's potential capabilities and thus increase the likelihood of a more prosperous career. I wish all the current and prospective students a successful completion of their studies. I will also encourage them to take risks and study areas which may not necessarily fall within their 'comfort zone'.
Please feel free to contact me should you have any questions with regards my experiences and the choices I have made. I will be glad to help and answer any questions.
Nikzad Oraee-Mirzamani LL.B.
Imperial College London
Department of Natural Sciences
Centre for Environmental Policy
South Kensington Campus
London, SW7 2AZ
Nikzad.Oraee-Mirzamani09@imperial.ac.uk