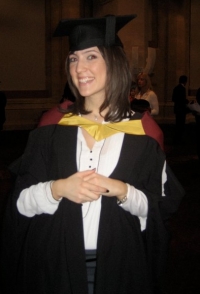 Fancy joining Helena in Brussels?
Are you frustrated with the whole process of training contracts applications and you don't even find the career in corporate firms appealing?
You don't want to be spending your evenings working at the office, but at the same time you want to have financial stability?
Then why don't you give EU jobs a try, just as I did, and get to actually enjoy your career as a lawyer!
Working for the European Union institutions is not just a job; its a life experience. Since EU employees become the decision-makers of a union of 27 countries, the EU has developed a humanist approach towards its staff, enriching them with professional expertise and cultural stimulation. For me, working for the Legal Service of the Council of the EU, feels like being in a university campus. We are constantly offered a multitude of trainings, ranging from seminars on EU legislation procedure to workshops on specialized legal IT skills. Furthermore, we are entitled to free language courses throughout the year during work hours(!). Plus, we are constantly invited to various social events where you get the chance to meet EU key players, politicians and technocrats from all institutions like the European Parliament, the European Commission and the Court of Justice.
Still not tempted to work for the EU? What if I add that, the job package includes long holidays and a 9-5 working day, which allows us to balance work with our private lives and take on hobbies or go on exotic trips. When working for the EU, you get to not only have time but also the financial comfort to enjoy your days to the max.

There are all sorts of careers for lawyers in the EU. You could work with lawyer-linguists who ensure the correct legal translation and interpretation of EU legal texts (ie decisions, regulations and even treaties) in all 23 EU languages. If you don't care for spending all day in the office, then you also have the chance to be a field officer where you will be sent to EU member states to ensure that the legislation has been correctly implemented in various policy areas (from fisheries, to environment to consumer health). Lets not forget that you could also be a great barrister by representing the EU at the ECJ in major cases revolving complex national interests.
So how do you get this dream job?
Essentially there are 3 ways. First you can apply for an traineeship (called Stage) where you can taste how it is to work for the EU for a 6 months period.
Later, when you realize that you really want to pursue a EU career (from my experience, 99% of stagiaires do), then you need to pass the EU official competition (which comprises of psychometric tests and interview panels) . Thirdly, you can also apply for temporary positions by sending your CV either spontaneously or whenever positions become available all around the EU, not just Brussels .
If you want to take a peak at EU institutions from close, then you can join the ELSA UK trips to Brussels. They organize tours to the many EU institutions like European Parliament, European Court of Justice (in Luxembourg) and the Council of the EU. When in Brussels, you can even come by my office and we could have a chat on your future EU career!
TIPS: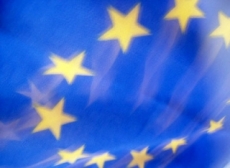 – Since the demand is high for a traineeships at an EU institution, you have more chances to get an EU traineeship by applying directly to an EU agency. Just go to each agency's website and apply for their individual traineeships. EU agencies are located in various locations within the EU (including Fusion for Energy EU agency in sunny Barcelona and the European Environmental Agency in green Copenhagen) European Bank for Sustainability and Development in London) and you could spend a summer there instead of Brussels. That's the case for full time employment as well .
– Competitions for the permanent posts take place every year, in specific months for each ranking. However there are spontaneous competitions that come up for random positions throughout the year, so keep checking the EPSO website .
– If you pass the exams and interviews then you get into a List for Successful Candidates. All EU institutions have access to this list and offer you jobs based on your profile. Be proactive and send your CV to departments relevant to your area of expertise, in order to increase your chances of working in a field you are interested in.
– If you are lucky and were able to get along with your boss during your stage then you might even be offered an interim or temporary agent contract; so do your best to impress your superiors.
– When preparing for the exams, keep an eye on the current news and watch out what you will write on your cv because you get cross-examined on everything.
– Useful books for the preparation of exams can be found in the EU bookstore
– Spend 15 minutes to prepare a CV in the EU format found at the EUROPASS website
The views expressed here are purely those of the writer and may not in any circumstances be regarded as stating an official position of the Council.
Many thanks to Helena Hadjiyanni for this great insight into working within the EU institutions. Helena has a BA in Political Science & Russian Studies from McGill University, Canada (2006), interned at Ministry of Foreign Affairs in Cyprus and Paris, France, worked for a year in a corporate law firm in Cyprus, studied Graduate Entry LLB at City University (2010) with electives in International Law & International Criminal Law, last summer worked for an EU agency in Barcelona, and finally passed the EU exams and became an official (fonctionaire) of the EU in the Legal Services of the Council of EU as of October 2010.