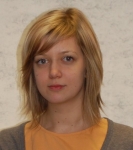 Leading family law Judge and Chairman of the Advisory Committee of The City Law School, Donald Cryan, gave a lecture on Thursday 18 February about legislation regarding forced marriages.
Forced marriage is a paradoxical nexus of both real consensus and profound disagreement. The UK government definition sets out that 'A forced marriage is a marriage in which one or both spouses do not consent to the marriage and duress is involved. Duress can include physical, psychological, financial, sexual and emotional pressure.'(1) In 2008, over 1,600 incidents of suspected forced marriage were reported to the Forced Marriage Unit, 420 of which became cases, although the incidence is certain to be much higher. About 15 per cent of victims are male; and the vast majority of all known cases are associated with South Asian communities (2). Some of the many motivations for forcing a child to marry are to clamp down on unwanted sexual behaviour, the use of alcohol or drugs, wearing makeup and to guard family honour or 'izzat' (3).
All agree that it is wrong and should be prevented. In 1948 article 16(2) of the Universal Declaration of Human Rights provided that 'Marriage shall be entered into only with the free and full consent of the intending spouses'. And 194 countries (all UN nations except Somalia and the US) have signed the UN Convention on the Rights of the Child which determines that 'Children should be protected from all forms of sexual exploitation including unlawful sexual activity'.

However there is much less agreement on the best methods of tackling forced marriage, and the appropriate role for the law. In 2000 the Home Office published a report 'A Choice by Right: the report of the working group on forced marriage' which advocated offering mediation, conciliation, and more practical support to victims, rather than any change in the law. This approach was supposedly grounded in a recognition of the realities of the young and vulnerable victims' situations; to enter into explicit confrontation with family members, thereby seemingly aligning themselves with British culture in opposition to that of the family may be seen as too transgressive and dangerous a stance for many. The Southall Black Sisters walked out of the working group in protest – in their eyes, by reaching out for outside help, the victims of forced marriage had already by definition gone beyond the point where mediation was possible and the law needed to provide much more substantial protection by this stage.
The FCO-Home Office Forced Marriage Unit launched a consultation in 2005-06 following on from the Home Office report. Mediation as an approach has been roundly rejected as a result: current practice guidelines note that 'it is important that agencies do not actively initiate, encourage or facilitate family counselling' as there have been cases of women being murdered during 'mediation' (4). Some advised that the focus needed to be on greater education and community initiatives. Others felt that a specific criminal offence of forcing someone into a marriage needed to be created, as in Norway, to clearly signal official intolerance of and opprobrium for the practice – notwithstanding the role this may play discouraging victims to come forward. The Parliamentary Assembly Council of Europe echoed this view, adding that child marriages are, in no uncertain terms, child rape. The main attractions of criminalisation are the likely deterrent effect and symbolic value as a measure of society's condemnation. One of the most effective arguments against it is the potential and understandable reluctance of victims to criminalise family members in this very public way. Lord Lester of Herne Hill explains, 'The problem with the criminal process is that, although there is plenty of existing criminal law, there is a criminal burden of proof and a criminal standard of proof [and] the court is a criminal court'. Although female genital mutilation is a crime, there has never been a prosecution for it, perhaps an apt and unpromising point of comparison. The family law court by contrast sits in private, closed to the press, and is more equipped to be sensitive to the complexities of family problems. The process is centred around the victim's welfare, with a less punitive remit. The standard of proof is lower and the approach more flexible so solutions (for instance, a demand for formal undertakings by family members to desist from forcing the marriage) can be tailored to the individuals involved.
As the dominant tenor of responses to the Forced Marriage Unit consultation was opposed to criminalisation the Forced Marriage (Civil Protection) Act 2007 accordingly came into force in November 2008. This Act provides civil remedies, enabling victims and third parties (such as local authorities) to seek an injunction to avert a forced marriage taking place; this may trigger a court order for passports to be confiscated; for someone's location to be kept secret; for their return to the UK to be facilitated and so on. Importantly, the Act issues statutory guidance for relevant agencies, laying down legal obligations to train staff about forced marriage and raise awareness; this makes it easier to bring noncompliant or poorly performing authorities to account. It does not make forcing someone into marriage a criminal offence although of course the periphery offences (kidnap, assault, death threats, imprisonment etc) may well be criminal ones. To take recent figures, in January 2010 the Forced Marriage Unit dealt with nine cases; of these, two victims were aged only 13. Five applications were made by local authorities and three by the victim him or herself. The Act seems to be working effectively – out of those nine applications, in no cases did the planned marriage go ahead.
Despite this apparent success, the debate about criminalisation persists. The Centre for Child and Family Law Reform (5) has proposed an innovative reform of the law, adopting the framework set out in the Crime and Disorder Act 1998 to deal with racially aggravated offences. Racism per se is not a criminal offence. However, if crimes are motivated by racism they are treated by the court as being automatically more serious as a result, and are awarded more severe penalties. For instance, common assault, which has a relatively low maximum sentence, would become racially aggravated common assault. This approach has the advantage of sending a clear signal of society's refusal to tolerate racism, and also allows for more appropriate sentencing.
Accordingly, any criminal offences pursuant to bringing about a forced marriage (kidnap, death threats, violence and so on) could be formally classified as aggravated forms of those offences, as a signal that the criminal justice system takes the issue seriously and to address the problem of currently inadequate sentencing. Admittedly there will always be an inversely proportionate relationship between the deterrence impact of a punishment on perpetrators committing the offence in the first place, and the effect it would have on victims coming forward (some may wish to avoid inflicting harsh penalties on relatives), so the question is where the balance between these competing priorities should lie. The Centre's pragmatic recommendation may well strike that balance, and have the potential to unite the pro and anti-criminalisation camps, condemning and deterring on the one hand, but not – hopefully – driving the practice further underground or discouraging victims from seeking help.
(1) It is critical to differentiate forced marriage from arranged marriage – in an arranged marriage, the families may take a lead role in selecting a partner but the choice to marry or not remains with the prospective spouses themselves.
(2) Victims from other communities, for example, Kurdish, are thought to be less aware of the support available to them and less likely to come to the attention of authorities.
(3) Hanisha Patel, Rachel Langdale and Anne-Marie Hutchinson, 'In Practice: Forced Marriage: the Concept and Law' [2009] Fam Law 726, August 2009
(4) HM Government Multiagency Practice Guidelines: Handling Cases of Forced Marriage, November 2008
(5) The Centre for Child and Family Law Reform is a research group chaired by Professor Hugh Bevan of Wolfson College, Cambridge.
Thanks to Ruth Davis, a GDL student at The City Law School, for this insightful piece which was written after Donald Cryan's lecture on the subject on 18th February. You can view the lecture itself on the City website.