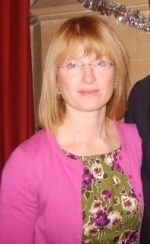 Your law degree doesn't necessarily mean you will or should follow the traditional law career path. Or, in the words of one law graduate who works in a non-law area of work: "Take off the blinkers – there are a host of career paths to take that are equally rewarding."
For many law students, becoming a solicitor or barrister won't even be an option – at least in the short term thanks to the prevailing dearth in training positions for both barristers and solicitors. So what better time than now to consider possible alternative career paths? You might be surprised at how wide your options are.
Training as a legal executive is a common route to entering the legal profession and, today, there is actually little difference between legal executives and their solicitor counterparts. Legal executives are qualified lawyers tending to specialise in their given subject more highly than solicitors. But otherwise, there is little difference. It's certainly a choice worth serious consideration with the spiralling costs of the LPC and the lack of training contracts available. After studying the ILEX academic stage, trainee legal executives then complete five years on-the-job training before they qualify.

Do you like land law and are interested in property? Qualifying as a licensed conveyancer would enable you to take on a job as a specialist property lawyer with your own conveyancing case load within a law firm or property department. Licensed conveyancers, who can also now train in probate, can do distance learning study while working.
For students with a special interest in intellectual property and trademarks, you could think about become a trademark attorney. These are highly trained lawyers who are qualified in the law and practice relating to trademarks. Trademark attorneys start their training by joining a firm of trademark attorneys and two training courses must be undertaken, one of which takes around 24 months on a part-time basis.
If you love criminal law and fancy becoming an advocate, why not become an Associate Prosecutor (AP) with the Crown Prosecution Service? This is relatively new career path where APs are trained to take on responsibility for reviewing and presenting straightforward guilty pleas in the Magistrates' Court and attend police stations. Related careers include court reporting, court clerkship and paralegal work.
If research is your forte, you could get a job working on law reform projects with the Law Commission which takes on a number of graduates each year.
Citizens Advice Bureaux and Law Centres also offer excellent careers for law graduates. It is possible to start as an administrative assistant and work up to become a caseworker in a matter of months. This is invaluable work experience for your CV, if nothing else, if you intend later to carry on training as a solicitor or barrister when the job prospects improve.
And remember the law is an excellent general degree for a host of other areas including administrative work, research and analytical work, teaching, human resources and work within the finance sector. So have an open mind: there are perfectly valid options you can consider if you are not yet convinced that being a barrister or solicitor is for you.