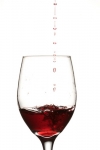 The Macfarlanes Dinner organised by the City University Law Society at 'Smiths of Smithfield' restaurant on the 17th February 2009 was certainly one worth going for. With £25 per head, and free flowing drinks, Macfarlanes invested both their time and wealth of knowledge to 15 very lucky City University students.
Sharing a table with three trainees at different levels, a partner and a graduate from City University now on the LPC provided an excellent opportunity to understand what life might be like as a trainee at Macfarlanes. It surely provided the students with an opportunity to learn some of the much sought after skills and dare I say hat tricks needed for application forms and interview.
This feast went beyond what you get at the law fair which is basically a queue of students spending a rushed 10 minutes talking to a trainee and moving on to another or even open days where you stand around and struggle to get a conversation going with a trainee who would rather spend the time reaching out for trays of food as they go by.
At the dinner, we all had a chance to get through a three course meal of our choice while conversing on a personal level with the trainee's to get a feel for the firm. They drew on their observations, experience and emotions on what life would be like in a city law firm and painted a unique picture of Macfarlanes.
The partner, David Sanders was quick to introduce himself and the other trainees from the firm, highlighting the importance of the evening. With upcoming deadlines for the vacation schemes, the evening was very much required to clarify any issues or concerns that the graduates might have. These included a range of questions from CV appearance to cover letters and interview anxiety. They were tackled on a personal level between the partner, trainees and City University students.
Students were told to be original in the application and as much as possible avoid fatal grammatical errors in the composition of the applications. Therefore, doing four or five focused applications as opposed to sending out a generic handful of 50 – 60 applications is preferred. As obvious as this sounds students were encouraged to know 4 key facts about the firm that they wish to apply to, which may include current deals, future expansion plans and potential clients.
A majority of the students at the dinner did apply to Macfarlanes thus benefiting from the opportunity secured by the Law Society. Among other events such as debating, pro bono and mooting, the Law Society also provides students with the chance to derive answers to hard questions in forms of external events.
A vote of thanks goes out to Macfarlanes for this brilliant opportunity, to familiarise with one of the leading City players in commercial law. Students are encouraged to join the Law Society in order to experience these exciting and wonderful opportunities being offered. A vote of thanks also goes out to City law society and we look forward to experiencing more of these networking prospects.
Thanks to Remi and Valentine for this article. They share the post of Law Society editor and are LLB2 students.