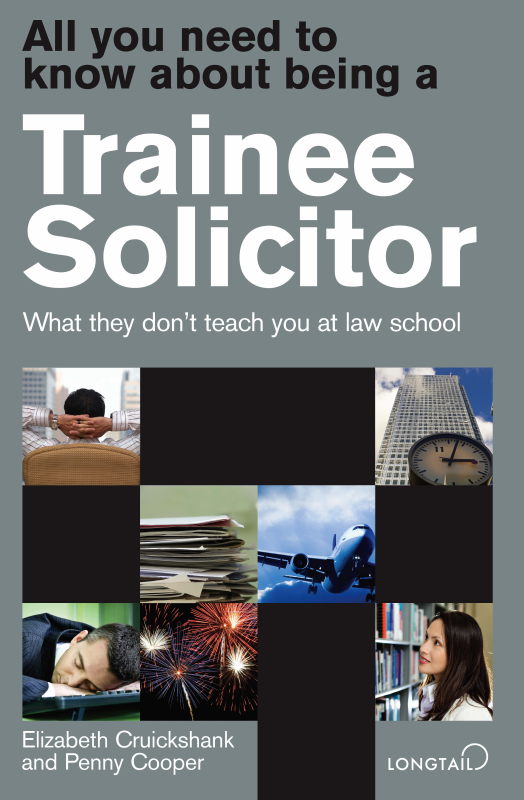 It seems that just about every law firm wants its trainees to have 'commercial awareness,' but what are they really looking for?
All law firms would say that they want their trainees to be commercially aware both of the business that they are in (selling legal services) and of the businesses that they serve (those of their clients.)
Selling legal services
Being commercially savvy about the law firm interviewing you means understanding from the outset that you have a role to play in ensuring that the firm operates at a profit. The firm's equity partners own a share of the business and what they take home in drawings and bonuses depends on how well the business is doing. This means that the partners interviewing you care very much about offering training contracts to the right people for their firm. They want trainees who are willing to work hard at becoming successful solicitors – successful solicitors who will make them money. That's the bargain that you are striking.
When a firm takes on trainees it is making a substantial investment and it aims to see a good return on its investment. The investment in each trainee is not just the salary, but also the time and money expended on recruiting and training. The firm hopes that as soon as possible you will be billing enough to cover not just your salary but also to make a contribution to its other overheads: office costs, support staff, training, insurance premiums, marketing and all the other expenses associated with running a law firm. These things don't come cheap and the money brought in by the "fee-earners", including you, must pay for them. The more fees you earn the more highly you will be regarded.
Who pays these fees? Naturally it is the clients, which is why law firms require you to be aware of their clients' wants and needs and to keep them happy: No clients — no fees; no fees — no law firm! Here commercial awareness goes beyond being personable and being able to make small talk about sport or music; it means being aware of how clients make their money and what is important to them in the wider world.
What this means for you now
Do you have experience of looking after clients? Don't discount working part-time at your local riding stables or for an estate agent on a Saturday morning; it all counts if you can demonstrate that you understand how people win business and the importance of looking after clients once you've got them on side.
Before you apply to a firm, take the time to find out which client sectors that firm operates in. When you get an interview do your homework beforehand on those client sectors. If the firm works for insurance companies, find out if the insurance industry has been affected by natural disasters or adverse court decisions recently. If the firm's main area of business is working for property developers and house-builders, have at least a rough idea as to how the effect of the recession on their business and what the forecasters predict. You will score points by demonstrating interest in the firm's clients as well as in the law.
And in the future
Billing existing clients is important, but firms are also looking for trainees who, in due course, will be capable of bringing in new business. Can you demonstrate that you are likely to be a confident networker? Being a member of the tennis team at University or the social secretary who organised the end of term ball does have relevance to your application.
Since the global recession really began to bite in late 2008, clients have had to look more closely at what they spend on legal fees. It has never been more important for a law firm to be able to justify its hourly rates. In these tough economic times, law firms don't just want hard working trainees; they need trainees who know that profit doesn't grow on trees. Successful lawyers win new clients and keep hold of them by giving them value for money and an excellent service. That's commercial reality and you need to be aware of it.
In addition to our book for Trainee Solicitors, we recommend reading: 'All you need to know about Commercial Awareness' by Chris Stoakes (Longtail, 2006), 'Marketing Legal Services' by David Monk and Alastair Moyes (The Law Society, 2008) and 'Guide to the Legal Services Act 2007', edited by James Thorne and Iain Miller (LexisNexis, 2009).
Professor Penny Cooper of The City Law School and Elizabeth Cruickshank are the authors of 'All you need to know about being a Trainee Solicitor' (Longtail, 2008).