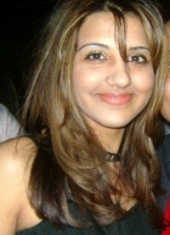 Allen and Overy, one of the most prestigious 'magic circle' firms in the world, paid us a visit on the 22nd November 2009. They are certainly not strangers to City University and have put on many interesting events in the past which always gets a good response. This time we were graced with words of wisdom by Graduate Recruitment Officer, Jessica Booker, on how we should go about landing the all important Training Contract.
The talk consisted mainly on hits and tips for the application and interview process for the training contract. The useful advice provided was not just however Allen and Overy specific and can be applied to other applications that you may fill out in the coming months.
First and foremost, research, research, research. This could not be more important when making applications. Know the firm and know the selection process. This is so you do not look thrown off and rather flustered certain questions or when they ask you to do the group exercise or the verbal test etc. Additionally, know what is required of you, what the selection criteria are.
Use different examples to illustrate your skills, and use your experience whether it be legal or not to show the skills that you have acquired whether they be team work, leadership, inter-personal skills and communication.
Get reading, as there is a guaranteed question on the topical commercial issues that are playing a part in the business world. Know why you are following them and what are the key points that are worth remembering, be prepared to discuss and back up your views as firms are keen to hear your views.
Another good valuable noter for all you aspiring lawyers is to dress appropriately, know the directions, the person you will meet. If you have any questions or concerns, always contact the Graduate Recruitment team. First impressions count so dress appropriately, smile, keep eye contact and give a firm handshake.
Something noteworthy was to remember be yourself, they want to get to know you, not your imaginary friend who comes out at interview time only. Be happy with yourself and what you have to offer. They obviously saw something in your application that made you special so give them a chance to see more of that.
I hope that you found that useful and if you wish to find out more about career opportunities at Allen and Overy, visit the A & O website or email the Graduate Recruitment team.