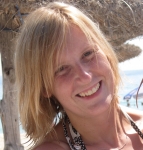 Welcome to Future Lawyer, the new part of Lawbore. As creator of Lawbore I've wanted to do something careers-focused for a few years as it's a subject which is much sought-after. We have so many interesting and successful alumni at the City Law School that I felt sure a site which drew on their experiences would be well received by students. Future Lawyer will feature video interviews with alumni, articles on a wide range of subjects, a monthly column from legal journalist Nicola Laver and lots of contributions from our current students.
A big thank you goes to all the students, both past and present, who have kindly given up their time over the summer to be interviewed or to contribute content. They include:
Tom Cross, Georgina Wolfe, Ben Challis, Nick Oakeshott, Robert Hutchinson, Tom Burden, Jessica Westwood, Jo Rogers, Kim Caines, Marie-Louise Orr, Craig Robinson, Alex Antoniou, Pravin Jeyaraj, Waqar Shah, Lisa Macchiavello, Liam Herbert, Eve Naftalin, Viktoria Ergolavou, Andras Hovarth, Jonny Evans, Anushka Chakravarty, Saad Butt, Chris Bond, Michael Edwards, Candice Chan, Kamika Mclean and Max Schaefer.
Marlon Gray and Ruth Wilcox from the Centre for Career and Skills Development have been generous in their support of this development – look out for their video in a few weeks and regular hints and tips.
Penny Cooper, Associate Dean at the City Law School kindly agreed to contribute content, in tandem with her co-author Elizabeth Cruikshank.
Thanks to the City Law School for backing the concept of Future Lawyer!
Finally our camera guys (aka AV Technicians) Steve Parkes, Ben Chapman and Dan Cowley who have done all the filming of the video interviews – particular gratitude goes to Steve who has done all the editing brilliantly, and put up with my incessant emails.