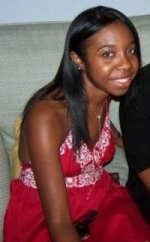 Whether it is in interviews or informal discussions, this question has inevitably come up over the last few years, and it wasn't until I was asked to write this piece that I could answer it with an accurate response.
Who would have thought when I applied to the City Law School (while sitting at work in Bermuda) and uncertain on whether I would be accepted, that two years later I would be on the threshold of completing my degree and en route to becoming a Barrister? Life has a funny way of panning out and it usually doesn't follow the traditional trajectory that we envision. While my application to City was quite arbitrary, my time here has been anything but and City, for me, has been a good fit.
Being from Bermuda, a small island in the Atlantic Ocean and the oldest self-governing dependant territory of the United Kingdom (quite a mouthful), the UK is and has been one of the few jurisdictions for Bermudian Law students to study in. This is because our legal system in all aspects is mirrored off of the UK.
I completed my first degree in Canada; and Law school was always the plan; however, before I applied to City, I had never heard of it but knew that in coming to Law school I wanted to be in Central London and complete an LL.B. degree in 2 years. What better city to be in than in the heart of legal history? Furthermore, when I heard that the former Inns of Court School of Law was now part of City that solidified my decision to attend.
I would recommend the Graduate Entry LLB program to anyone that wants to engage with the Law substantively but doesn't want a traditional three-year course. It is a rigorous program academically with great teaching from learned individuals in their area of the law.
Law school can be a lonely process but I found the lecturers and program director quite invested in my journey and future aspirations; email response was prompt and office hours were available to connect with my lecturers and digest issues that arose.
The GELLB also gives you the option of taking three elective choices so you can gain insight into other areas of the Law that interest you beyond the mandatory modules. Having talked with friends who are on similar 2-year courses around the UK, I have found that you would not get the option of elective choices or if you did, you would only be allowed 1 further elective choice. City's elective offering is wide-ranging from Company Law to International Criminal Law and everything in between; all modules that can help shape your future decisions on what areas to practice.
Another attraction to this program was the size. A class size of less than 50 people allowed me to develop some great friendships that have added a fantastic social dynamic to my journey and will be for good professional networking in the future. The diversity of our class in age, ethnicity and background incorporated differing views on the Law. Further to the in-class social aspect, I was deliberate about having a fruitful student life outside of the classroom.
While student life at City was different from my experience in Canada that did not deter or preclude me from getting involved in extra-curricular or Pro Bono activities; I was deliberate about maximizing my limited time here. I was fortunate to establish two societies on campus, contribute to the progress of the Law society and intersect my knowledge of the Law with the practical application of it through Pro Bono involvement; the involvement and memories are too countless to recall.
As my time draws to a rapid close here and I prepare to enroll on the BVC at City's sister campus in September and continue on this legal journey, I reflect on the fond memories of the people that I have met, the discussions I have had and the contribution I made to the Student life here. My time at City has left an indelible mark on my life both professionally and personally and has been the catalyst to my future in many respects.
They say that your past, in most instances, determines your future, and for me, my Law school journey has definitely shaped my future. Whether I find myself in Bermuda for pupillage or still in the UK in a few years, I believe that I have been well prepared for what's to come and I cite my time at the City Law School as one of the reasons for this preparation.
Kimberley kindly wrote this piece for Future Lawyer back in July as she completed her GELLB, she is now studying for the BVC at City Law School, Grays Inn Place.