Trainee panel webinars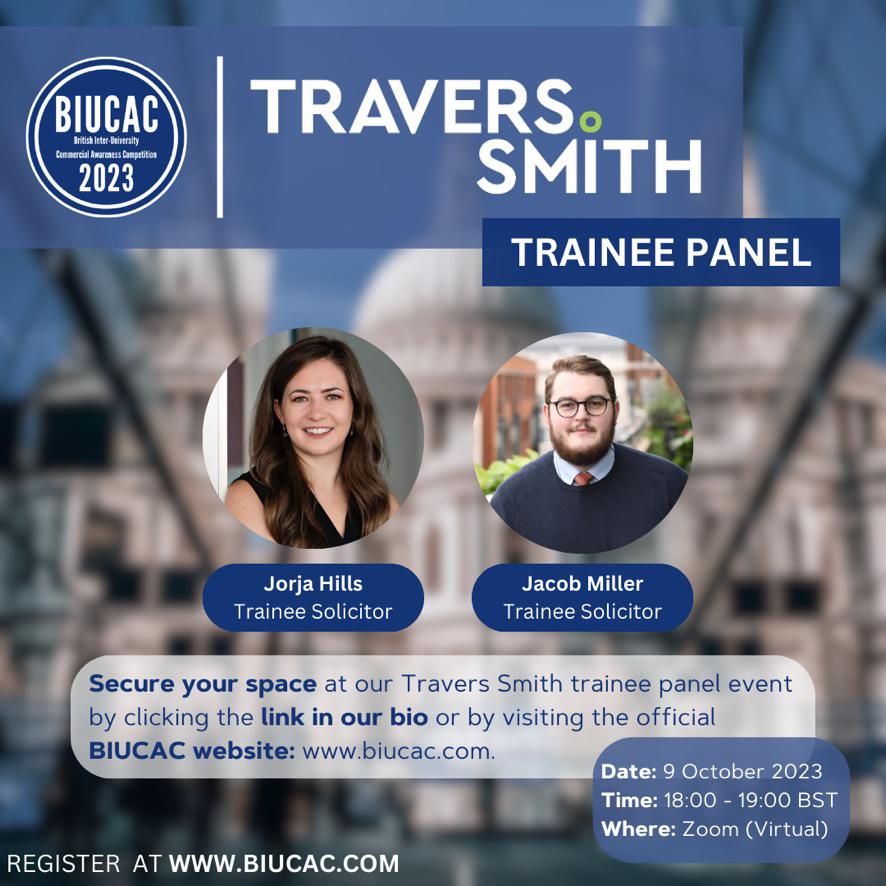 Ever wanted to hear directly from trainees at top law firms like Travers Smith, Fieldfisher, Ashurst and White & Case? Now's your chance! Join the BIUCAC Trainee Panel webinars to gain valuable insights into the firms, the application process and have your questions answered. Reserve your spot now as places are limited! Links are all on the Lawbore Events Calendar but direct ones below too:
BIUCAC – British Inter-University Commercial Awareness Competition
Calling all non-Russell Group Law students! Get ready to showcase your commercial awareness skills and compete for 28 incredible prizes from some of the world's leading law firms! Secure your spot for Round 1 before 15:00 October 30.  
Don't miss out this fantastic opportunity to enhance your commercial awareness, gain valuable insights and win exciting prizes. Last year's competition was won by a City LLB3 student, Mariam Loladze.