Freya Quarshe was a student at City for three years, completing both her GELLB and BVS. Since leaving she's had a number of work-based adventures but her biggest adventure is just round the corner.
You studied your GELLB and BVS with us here at City; could you say something about how each course differed? Did you find it an easy transition to make? 
The GELLB was really all about establishing a theoretical and academic foundation in law. I had zero legal knowledge before starting, so the focus was on understanding the basics. The BVS, on the other hand, focuses on putting those foundations into practice. It's also where you start to hone your skills as an advocate.
I think that was the biggest challenge for me, shifting from a theoretical to a more practical course: in opinion writing for example, you aren't being assessed on your ability to outline the history and rationale behind a legal principle. It's about thinking practically and offering the client a real solution to their problem, not a law essay.
The GELLB is a close-knit cohort – did you find it a supportive community?
Very much so! Everyone comes from different professional and academic backgrounds, so there's a sense of camaraderie because you're all starting from square one in terms of legal knowledge and experience. Everyone helps each other out.
My cohort in particular was very small, so that meant that we were genuinely able to get know each other very well.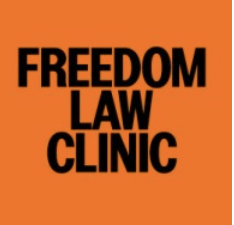 What did you enjoy about the City community? What kinds of extra-curricular activities did you take up whilst studying?
My extra-curricular activities were all within the Law School but there is so much on offer throughout City. I think that's what I enjoyed the most, the fact that there is something for everyone.
I did quite a bit of pro bono work with Freedom Law Clinic, on their Criminal Appeals programme. We got to work on an out-of-time application to the Court of Appeal for an appeal against a conviction, reviewing evidence and producing an advice under the guidance of the lead solicitor.
I also took part in the City Scholars Moot in my first year, which I really enjoyed. In the second year I got to see the competition from the other side as I was invited back as a judge for the first round.
You received a Denise Pannick Scholarship from Gray's Inn, could you tell us about how you applied for this and how it has made a difference to you?
I applied in the November before I started the BVS, interviewed in March and then found out the result in early May. It was the difference between me enrolling onto the BVS and not doing it at all, so I highly recommend anyone thinking about the Bar to apply – you don't lose anything by sending the form in! The application form can take a while to complete, so it's good to start drafting your answers as early as possible.
All four Inns of court offer scholarships. Whilst you don't have to be a member of any Inn to apply for a scholarship, you will have to join if you are subsequently awarded one. As you can only apply to one Inn at a time for scholarships, it's worth thinking about which one you'd like to be a member of.
You're currently interning at the Bar Council – could you share the kind of work you are involved in?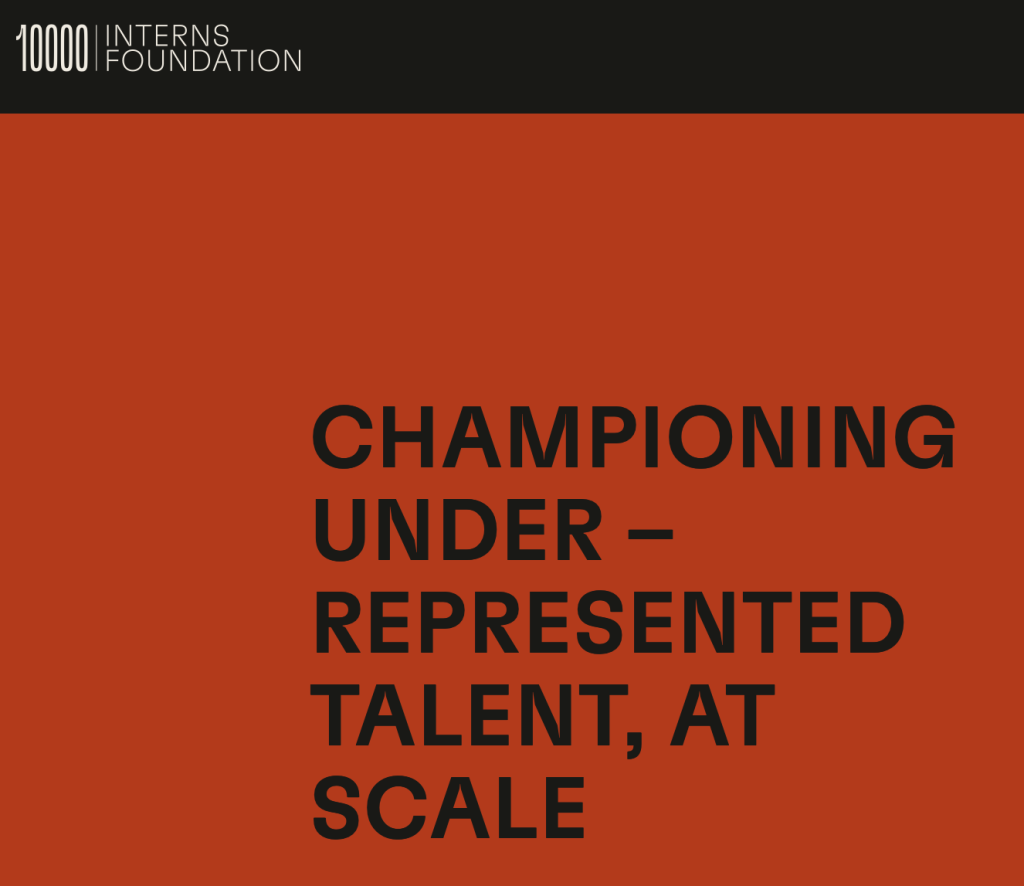 This was a programme I took part in over the summer, which was a collaboration between the Bar Council and 10,000 Black Interns. I spent 6 weeks as an intern at 5 different chambers, all working across different practice areas.
The kind of work I did varied from chambers to chambers, but I got to spend a lot of time observing court proceedings, from the magistrates all the way up to the Supreme Court. I also took part in advocacy exercises within chambers and produced legal research, both of which were extremely helpful insights into what the first six months of pupillage might look like.
This experience came about through your involvement with 10,000 Black Interns – could you tell us more about their work and what support they have offered you?
Yes, so as I explained the internship came about through 10KBI. Their mandate is to help Black students and graduates access paid internship and work experience opportunities across a range of industries. It's no secret that the Bar's lack of diversity remains quite stark, so I think that the work they are doing with this programme is so important. Paid experience is sadly rare in this field, so being able to earn an income whilst taking part in this programme is great.
I am so grateful for the opportunity I was able to get because the experience I gained from the internship was invaluable; I am genuinely confident that it has made me a much stronger future barrister.
Would you encourage others to seek out their programmes, and how can they do this?
Absolutely. The applications for the internship are open now (deadline 29th October), and you can apply to a variety of sectors such as law, finance and media. When I applied, I applied to the Bar Council internship but also to internships with public policy and the Third Sector. Find out more on their website and apply.
While at City you did some pro bono work; interning on the Death Penalty Project. Could you tell us about the experience and the skills gained? What did you find most challenging about it?
The Death Penalty Project is a legal action NGO that uses the law to challenge the death penalty in countries where it is still in use and campaign for changes to criminal justice systems around the world. I learned a huge amount about international human rights law as well as just how many countries retain the death penalty, which I hadn't appreciated previously. Many of the cases DPP brings end up before the Privy Council, so I learned a lot about the procedure and requirements of that court.
My role was predominantly research focused, producing dossiers on various judicial training projects that DPP was running in Kenya and China. I also worked very closely with the trainee solicitor and the paralegal in putting court documents and bundles together.
What area of practice are you looking to enter at the bar?
Very broadly, crime, public and human rights law are the areas I hope to work in. During the internship I observed a case at the Supreme Court dealing with national security and terrorism legislation, which I found fascinating and is definitely something I would to explore further. I am currently working as a PA and legal researcher to a barrister with a substantial extradition practice,
You're about to embark on a bit of an adventure! Tell us all about the Thailand Cycle Challenge? What kind of training have you done? What will the money be put towards?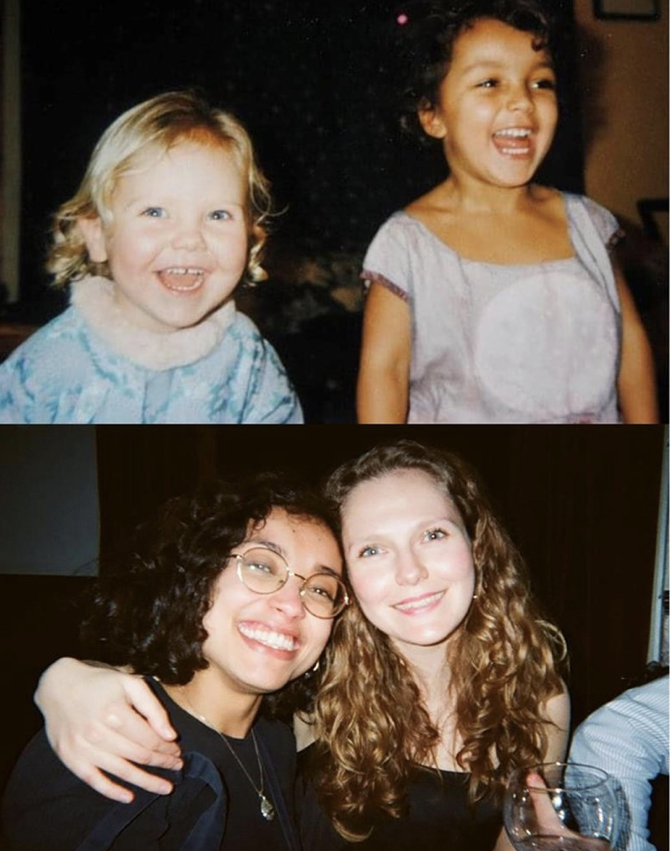 Yes! My oldest friend and I are about take part in the Teens Unite overseas physical challenge, where we will be cycling a little over 200 miles along the coast of Thailand. Teens Unite is a charity supporting teens and young people living with cancer. We came to know of them via a school friend of ours, now sadly passed away, who was a part of the Teens Unite community. They offer various activities and short breaks, the aim being to provide young people with social, emotional and physical support amongst a community of others who understand what they are going through. They also organise events for parents and siblings to spend time with others in a similar situation. The money we raise will be put towards activities such as residential stays, which bring together young people going through a similar experience for a break from home.
Over the summer we've done quite a few training rides in preparation, including cycling from London to Brighton at the end of August, which was a big challenge in itself!
How is the fundraising going? Can we contribute?
We've got just a few weeks to go until we set off and so far we've managed to raise 96% of our target! We'd love to be able to reach 100% before the big adventure, and are so grateful for any contributions that will help us reach it – donations can be made via our JustGiving page.