AllAboutLaw have crafted a week of interesting sessions designed to enhance your employability and embrace diversity in the legal profession.
When is it?
23rd-27th October 2023.
What does the programme look like?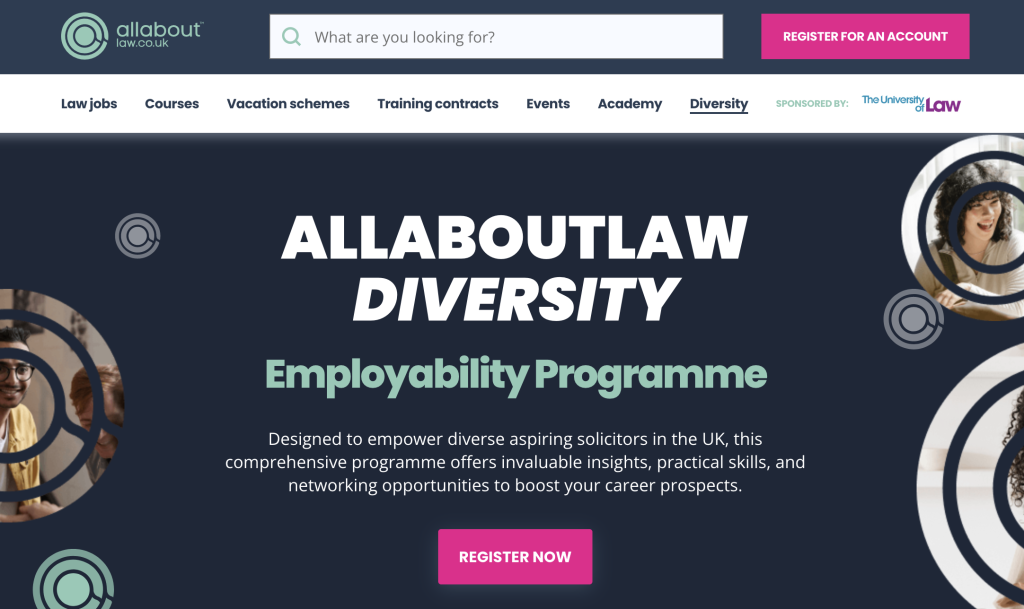 There's too much to list here, so do look at their website, but each day has a theme:
Day 1 – Unlocking Opportunities: Selection and Assessment process explained
Day 2 – Craft your online application
Day 3 – Unveiling your potential: Mastering psychometric tests and video interviews
Day 4 – The assessment journey: Navigating assessment centres and f2f interviews
Day 5 – Charting your path: Post employability programme Q & A
There are also law firm panel discussions coming up throughout the first half of November. Highlights include: 'Elevating Voices: Empowering minorities in the legal profession' and 'The realities of work-life balance as a trainee solicitor'. They will give you the chance to learn from those within the profession and to get involved in discussions.
You don't need to attend the whole programme but can pick and choose sessions. Go and get registered for this week-long event now!