The annual Senior Moot competition came to a conclusion this week with a hotly contested final.
The Senior Moot is City's only internal moot reserved for post-graduate students. It is open to students on any of the post-graduate courses but traditionally the majority of applicants come from the budding barristers on the BVS and GDL programmes.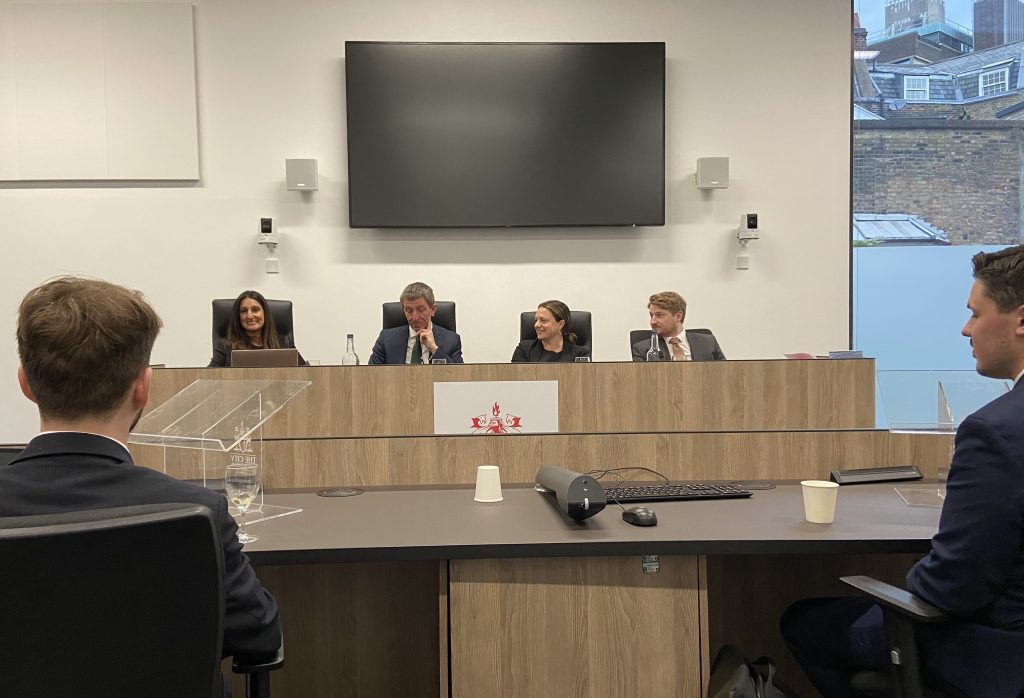 The competition takes place over three rounds. There are 64 places in the first round with 16 moots taking place, each with Senior and Junior Counsel roles. The winner from each moot competes in round 2 – the semi-final. There are 4 moots in this round, following the same format. The winners go through to the final, which is judged by a panel of practitioner judges.
This year there were almost 100 applicants with a good mix of BVS and GDL students taking the 64 places. Tutors from the BVS judged the first round and commented, without exception, on the high standard of advocacy.
Congratulations go to the finalists, Maud Mullan, Eleanor Schaff, David Scully and David Horwich, who fought off the competition to reach the final. Sadly Maud Mullan was unwell and unable to participate so the final had only three competitors. This did nothing to dampen their enthusiasm or the quality of the final.
David Scully, as Senior Counsel for the Appellant, had the challenging task of opening the event, which was watched by a group of Law School students and staff. He did this with eloquence and skill, guiding the judges carefully through the complex case law. He was opposed by Eleanor Schaff, Senior Counsel for the Respondent, whose authoritative delivery and awareness of the judges' mood was notable. David Horwich, as Junior Counsel for the Respondent, rounded off the final with his fluid submissions and a professional manner.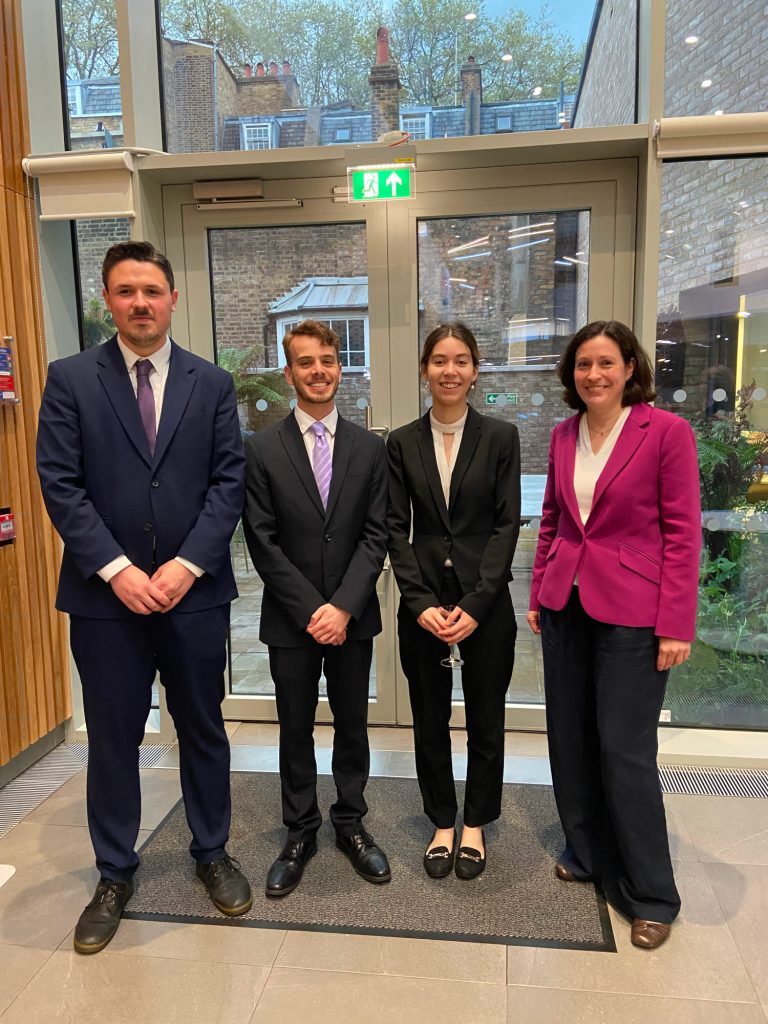 The four-person panel of judges, three barristers and a solicitor-advocate, were extremely impressed with the high standard of advocacy from all three finalists. They commented that the quality of the finalists' skeleton arguments rivalled that which they see in practice.
This left the judges with a difficult decision to make! After some deliberation, Eleanor Schaff was announced as the winner. Congratulations to Eleanor on her win. Congratulations also go to David Horwich, first runner-up, David Scully, second runner-up, and Maud Mullan, who was disappointed not to be able to compete. Getting to the final is in itself an achievement to be applauded.
Many thanks for this write-up to Rosie Longman, who has expertly run the Senior Moot this academic year. Rosie is a barrister who teaches on the BVS in Criminal Advocacy, Professional Ethics and Advocacy Submissions.