7BR is hosting a virtual pupillage open evening this Wednesday 16th November from 6pm to 7:30pm.
The Head of the 7BR Pupillage Committee, members and practice managers will come together to provide aspiring barristers with an overview of life at 7BR.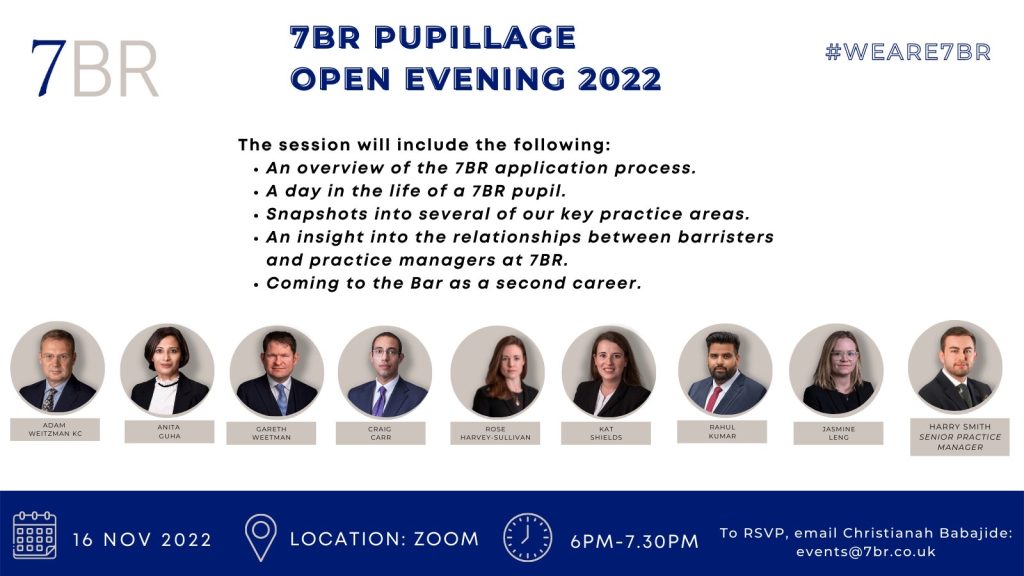 The session will include the following:
The Head of Pupillage discussing what we look for in our pupils;
An overview of the 7BR application process;
A day in the life of a 7BR pupil;
Snapshots into several of our key practice areas;
An insight into the relationships between barristers and practice managers at 7BR; and
Coming to the Bar as a second career.
Attendees will also have the opportunity to ask our panel any questions.
The session will be held via Zoom. To register, attendees must send an email to Christianah Babajide at events@7br.co.uk, who will register them and provide them with a Zoom meeting link.