City University came out on top in the final of the Intervarsity Criminal Law Moot which took place on Thursday April 14th. The team made up of GELLB student Stephen Dodge and GDL students Henry Screaton and Poppy Hill proved victorious against Queen's University, Belfast. The final was judged by Mr Scott McCreedy of the Bar of Northern Ireland.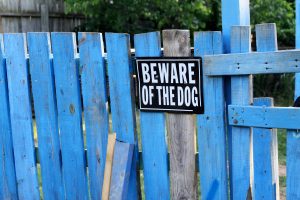 The moot problem focused on the complex issue of secondary participation and the extent to which an individual could be held liable for a death they were not directly involved in. The facts of the moot threw up the relatively novel situation where a dog fatally bit a partygoer after being released by two co-defendants. Students had to grapple with the issue of whether this scenario amounted to an 'Overwhelming Supervening Act' and whether the Appellant in the case could be held guilty for the death as an accomplice.
The City team, representing the Respondent, ultimately persuaded the judge that the conviction for murder at the Crown Court was not unsafe. The judge noted that the quality of responses to judicial interventions set the City team apart as well as effective use of their skeleton argument.
This is second year in a row City has won the intervarsity competition. Mr John Taggart (lecturer at the City Law School) hopes the competition will continue to grow:

"The Intervarsity Criminal Law Competition is going from strength to strength with six universities competing this year compared to three last year. The moot gives students a fantastic opportunity to engage with topical criminal issues and think critically about the practical application of criminal law principles. I want to congratulate Stephen, Henry and Poppy on their extremely impressive performances in each round of this year's competition. Finally, commiserations to Queen's University, Belfast who were also excellent on the evening and did their institution proud."