For the second year running, City, University of London has reached the final of the Inter-varsity Criminal Law Moot. City was one of six teams to participate this year alongside University of Ulster, Queen's University Belfast, LSE, UCL and the University of York. All rounds were judged by Mr Scott McCreedy of the Bar of Northern Ireland.
The moot problem was extremely topical – focusing on a manslaughter conviction after a victim contracted Covid-19. Students were required to deal with several complex issues which are sure to arise in future criminal cases dealing with the legacy of the Covid pandemic. Key questions arising from the problem included whether the act of coughing on someone while knowingly infectious could constitute an 'objectively dangerous act' and whether the act of committing suicide after suffering from Covid-19 could break the chain of causation.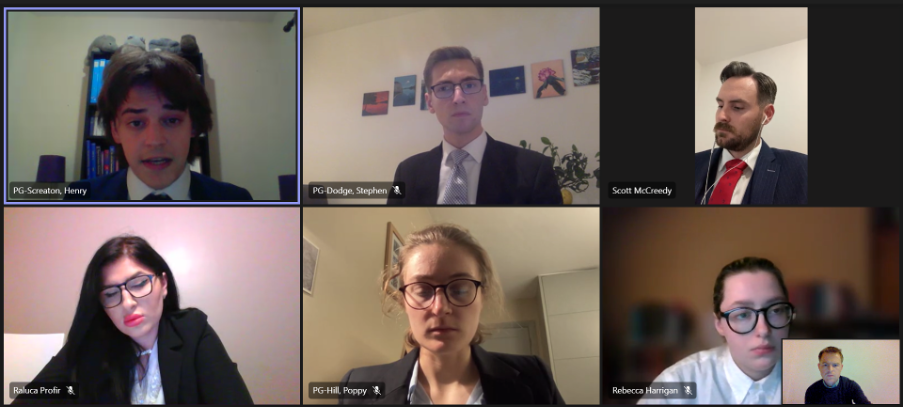 City was represented by Henry Screaton (GDL), Stephen Dodge (GELLB) and Poppy Hill (GDL). The City team prevailed in their round against the University of Ulster and will compete against Queen's University, Belfast in the final on April 14th 2022.
Thanks to John Taggart for this write-up; we look forward to hearing more on the 14th!