Any profession will have its own trials and tribulations, and the legal profession is certainly no exception, posing its own set of challenges that can cause strain upon the mental health of all those involved. Given the increasing societal awareness and the importance it plays in our day-to-day functioning, maintaining good wellbeing is key to flourishing not only as a lawyer, but as a human more generally. One way to learn to keep mentally well is by seeking lessons from the experiences of others.
Angus Lyon is a counsellor and volunteer with LawCare who has written extensively on the topic of wellbeing and stress-management in law. His most recent project is offering online therapy and blogging on mental health, named Restart One. Prior to his current position, he practised law for more than 30 years, during which time he enrolled in an introductory counselling course to better understand the psychiatric injuries which became an increasing specialisation of his work. We speak to him about his experiences of wellbeing and mental health in the legal sphere, drawing upon his own experiences and the research he conducted for his book 'A Lawyer's Guide to Wellbeing and Managing Stress', extracts of which can also be found on his blog.
What was the most hooking part of the introductory counselling course that you took that then made you want to take on a career in counselling as well?
This was about 15 years or so ago. At the time, I was a personal injury lawyer and dealing with serious injury cases, including brain injury and psychiatric injuries. Those cases intrigued me because of the complexity of clients' presentations; the overlap between the 'physical' injuries and the 'mental' injuries was fascinating because of the analysis of clients' psychological presentations following physical injury, loss, grief, or witnessing trauma. There was this ongoing shifting of responsibility between orthopaedic surgeons, who were giving me reports on broken bones and torn muscles, and psychiatrists, who were examining and reporting on the same clients, which really for me highlighted the incompleteness of medical analysis. So I became interested and wanted to find out about that.
I also wanted to be able to listen to my clients better. As a lawyer, you're in a position of privilege and authority, and you are approached as the guru. You've got knowledge of the courts and how law works, so people come to you and think, "this person can solve my problems". It was partly the pastoral aspect of it that hooked me, which is one of the overlaps between my practice of law in looking after injured people, and looking after the clients through the process which sometimes takes several years of litigation, a pretty grim process.
On reflection, it was also to get help myself and to understand myself better. As part of the therapist training, you have to have your own therapy. I sat with someone for two years – 80 sessions in total – because you've got to know about yourself before you can really truly help other people. Otherwise you can put yourself in this position of a rescuer, someone who is full of altruistic and good wishes and intent, and that can be really harming.
What were some of the most tiring aspects of your legal work?
Long hours, deadlines, meeting client and colleague expectations, making sure the bills get paid and the money comes in, looking after staff… I was a Partner in a medium-sized provincial practice, so there were a whole load of different responsibilities. Those responsibilities come to any lawyer of whatever level; if you're not the Partner, you'll work your way up to be the leader of a team. There's the physical exhaustion of the hours and the sheer grind of it, but then clicking along underneath is all of the personal stuff going on for the individual.
Would you say that there is still a dismissive stigma around wellbeing and trying to take care of oneself?
Yes. When I told a senior lawyer, who I knew a while back, that I was starting a counselling course, I assumed he would be supportive. He said, "I'm very disappointed in you", and I think he actually meant it. When I told the same person that I was going to write a book on lawyer wellbeing, he said, "good luck" – he didn't mean that in 'I wish you all the best', he meant 'you've got an impossible, uphill task. Lawyers are lawyers and they're not going to listen to any of this soft stuff. They need to keep their clients, earn their money, be tough with their staff'.
Probably up until the 90's, I would think of it as the 'stiff upper lip' – bite your lip, get on with it, keep your head down, don't whine. Lawyers are there to be the pillars of society and they can't be seen to have weaknesses, sensitivities and vulnerabilities. Latterly, law firms' attitudes have changed and people are now paying lip service to wellbeing and looking after their staff. Now, that is changing in good firms, from people not just talking about it but putting it into practice and looking after the needs and the wellbeing of their staff. But I have also had direct experience with people telling me, "my firm has got a wellbeing policy, but what they put on paper is light years from what's actually happening in practice". I think we're in a time of transition and the practice of wellbeing in the legal profession is incredibly varied from my experiences of callers that I listen to on the LawCare helpline.
What can firms do to make their workplaces more mental health friendly?
Being sensitive to the typical lawyer personality of being perfectionist, analytical, and critical (as that can also mean self-critical). Lawyers have to be perfectionists, because someone who is looking at long detailed contracts has to see the little missing words which can totally alter the meaning of a 50-page long contract. We've got to be detailed people, but sometimes that can spill into unhelpful stuff.
It's also vitally about mentoring and supervision. Over the last 9 months, the sudden, unavoidable, administrative and logistical pressures in law firms have meant that a lot of young lawyers have gone without adequate supervision. They were working in office environments, and they're now working from home and can't just pop over to their colleagues to get tips and advice. That means people are having to solve problems on their own, and sometimes having to take really big calls.
If people were more aware of what LawCare does and offers to lawyers and their families, a lot of lawyers would have a lot more help and support. It's really just about being aware that good mental wellbeing underpins everything and we can't take it for granted.
Can you think of any examples where a legal workplace has adopted mental-health friendly provisions?
One of the things is mental health first-aid. Mental health first-aid is about training up individuals in the workforce to be able to give a bit of help, by listening and signposting when more help might be needed.
I ran a training session a few years ago for a large criminal chambers in London, and I though they were exemplary in the way they approached it. They took wellbeing really seriously. In retrospect, I would've been far more nervous about doing the presentation – and I was when I went in there – but I wasn't so nervous because the head clerk was so friendly, competent, and supportive, and the senior barrister who had taken the role of being the mental health champion in chambers was so welcoming. I did the presentation to the chambers after hours, and roughly half of their QCs were there, alongside the head of chambers and a lot of bright junior counsel. They were there asking all sorts of questions; they're a criminal set, so they spend their lives cross-examing people – you get the flavour of it. To say I was challenged to justify my arguments would be a gross understatement.
Typically, a lot of them were initially skeptical, but they set up a system of mental health first-aid (or 'listeners'). The senior member of chambers got together a small team of volunteers, and any barrister knew that they could approach a team of three or four listeners to say, "I'm really struggling with this case at the moment" or "I'm really overworked at the moment", or "I'm having this problem at home". They could approach them in total confidence, and they knew that they would be listened to, supported, and if necessary, receive continuing pastoral support. It was low-key, and their head of chambers embraced, endorsed and championed the idea. And because it was endorsed from the top and from the clerks, it became part of life and part of the culture of this organisation.
What are the main similarities and differences between your volunteering with LawCare and your counselling work?
The main difference is in the temporary nature of the relationship.
With the LawCare helpline, anybody can phone up and I don't know what anyone's going to talk about. Sometimes, the first few minutes are quite awkward and difficult; some people are apologetic, some spill the beans straightaway. You have to think on your toes, listen, and try and focus in on what seems to be the main problem. You're not pre-warned about what's going to come, and it could be anything from a wide variety of problems.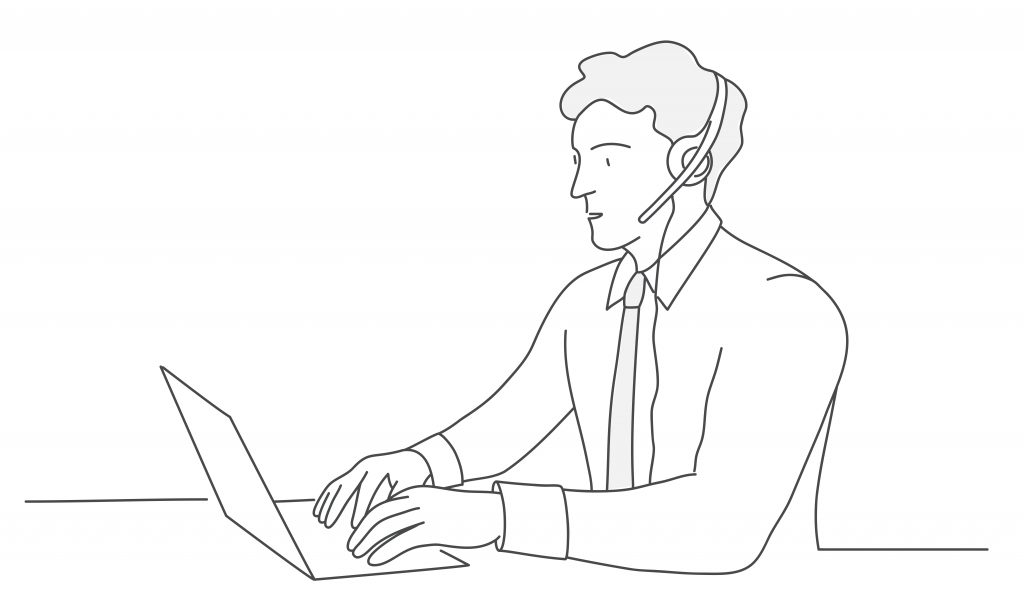 Another difference is that the LawCare volunteering is over the telephone rather than face-to-face. With my counselling and therapy work, I'd sit in a room with someone and we'd have 50 minutes together, totally confidential, although now I'm doing it over Zoom which is a very different experience. But with LawCare where it's over the telephone, they don't see me and I don't see them which has its pluses and minuses. It's far more focused and there isn't an ongoing relationship.
If you could give your younger self any advice, what would you say?
It depends on how much younger, but I'm thinking of when I was doing my training contract. I think if you love the subject, just stick at it and work through the pain. You can't avoid the stress and the strain. I worked at a small firm when I was doing my training contract, and my experience was of being thrown in at the deep end and either sinking or swimming. I had to handle a two-week libel trial on my own and look after the clients. It was highly stressful at times, but I think I swam, and I think that was about getting on with it.
Through school, most lawyers want to get our best results so we would have been academically self-motivated. We'll have driven ourselves to get the best possible GCSEs, A Levels, and university degrees, because we want to match our own expectations, fulfil our parents' expectations, and now more than ever before, the financial burdens of getting a university degree are huge. This self-investment, financial investment, parental investment, and expectations of the wider family remains with a lawyer beyond school into the junior years of practice.
I'm a fan of the Five Ways to Wellbeing. The Five Ways to Wellbeing are: connect, addressing the social aspect of our lives. Learn; keep on learning and be the best at what you do, but also extend the learning to other areas of life. Don't give up old hobbies and take up new ones – be curious and interested in the world around. Action, of which physical exercise is at the top, to keep fit. Notice, which is about mindfulness but also about getting out there and listening to music, going out for a walk in the countryside, just enjoying nature and taking notice of our environment. And Give; doing stuff for the community and our friends, looking after ourselves but also looking after other people. If more lawyers could know more about the Five Ways, they are a really good set of tools to self-monitor and put into practice.
Eating well, and getting enough rest is not catered for under the Five Ways but it's so important. That includes taking regular rest throughout the week – if lawyers are working crazy hours, burning the midnight oil and pulling all-nighters, the pressure increases and the expectations are higher. People have to be deliberate and intentional about getting decent rest in. Those are all generic, but they apply to lawyers just as much as anybody else.
Do you think current lawyers are doing enough 'prehab' to prevent themselves getting into an unwell state?
I haven't worked in a law office for almost two years, so my knowledge of lawyers' current experience are limited to my conversations with lawyer friends and my experience with the LawCare helpline. I think a lot of it is institutional. At the moment, most people are talking the talk and a lot are beginning to walk the walk but the commercial, personal, and professional pressures are going to continue being there. For the foreseeable future, law firms will have to learn to manage tensions coming from the different directions of overwork, understaffing, paying the bills, and financial pressures.
Firms need to look after staff; yes, you've got to think about profit, productivity, and looking after the client, but you've got to put the people first. There's a virtuous cycle there – people, profit and productivity – and you've got to look after all of them. You need the profits to keep people employed and if they're unemployed, they're going to be unhappy. You need productivity because you need to have clients, do justice, and keep business moving but you can't do any of that unless you have healthy people. Up until recently, in the more hard-nosed firms, firms have perceived staff as expendable, where those unable to cope with the pressures will just be let go to find something less stressful.
It's about individuals doing what they can, and it comes back to those Five Ways to Wellbeing, getting really familiar with those and putting them into practice. Also firms doing the stuff that I've hinted at, looking after staff.
Many thanks to Athena Kam for this interview in the Mental Health and Wellbeing interview series. Athena is a second year law student at the University of Oxford, with a view of becoming a barrister one day.
She is the President of the Oxford University Bar Society, having previously held the positions of Mooting Officer and Secretary. She hopes to help push for a more inclusive and mental-health legal profession.