"There is a special place in hell for women who don't help other women" – Madeleine Albright
Support Through Court is a charity that provides practical, procedural, and emotional support to vulnerable clients who are facing court alone and cannot afford professional legal advice. Their role is to ensure that people have a fair experience with the legal justice system, that they've been treated with dignity, have been listened to, and have had an opportunity to argue their case to the best of their ability.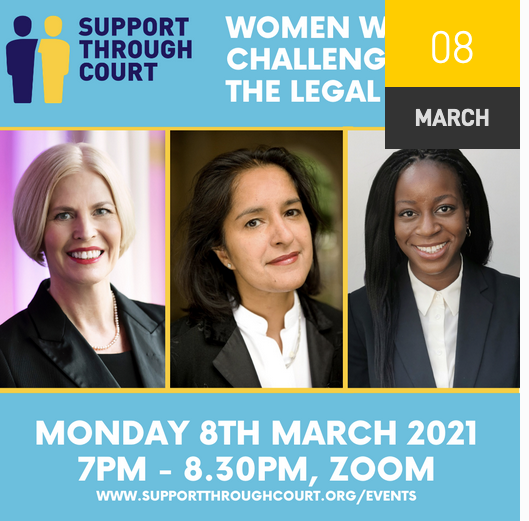 This year I attended Support Through Court's International Women's Day event 'Women Who Challenge: The Legal Sector'. Approximately 250 people watched television presenter Kay Burley lead an engaging panel discussion with Dame Bobbie Cheema-Grubb, Christina Blacklaws, and Adeola Fadipe. Originally from Iran, Dame Bobbie Cheema-Grubb was the first Asian female High Court judge in the UK. Christina Blacklaws is a leader in the legal sector and the former president of the Law Society. Finally, Adeola is a pupil barrister at Outer Temple Chambers and a City University alumnus. The four of them set a fierce tone for a fabulous Women's Day event, where they discussed gender equality in the legal profession.
The theme for this year's International Women's Day was #choosetochallenge. Though the legal sector has challenged women, time and again, women are challenging the legal sector. For the last thirty years, women have represented over half of the newly qualified solicitors, and for the last several years, it's been two thirds. 70% of people studying law as undergraduates in the UK are female, and over 40% are from a BAME background.
Nevertheless, the glass ceiling is still very apparent in law. According to the Law Society's Annual Statistics Report in 2019, practising solicitors with over twenty years of legal experience are predominantly males. Women still face barriers, including systemic bias, the unacceptable work-life balance required to progress in law, and the fact that there is a lack of representation of women in senior positions. Likewise, the pandemic has shown how women are the first to suffer when there is a disaster. So how are we able to find a balance? How can we challenge the legal sector to dive into that massive talent pool of women and bring them to the top?
Challenge your mindset
Women can, at times, be quite self-deprecating. Overcoming these structural barriers starts with challenging your mindset, knowing that it is possible, knowing that accomplished women are out there, they are making it, and they can do it.
Put your hand up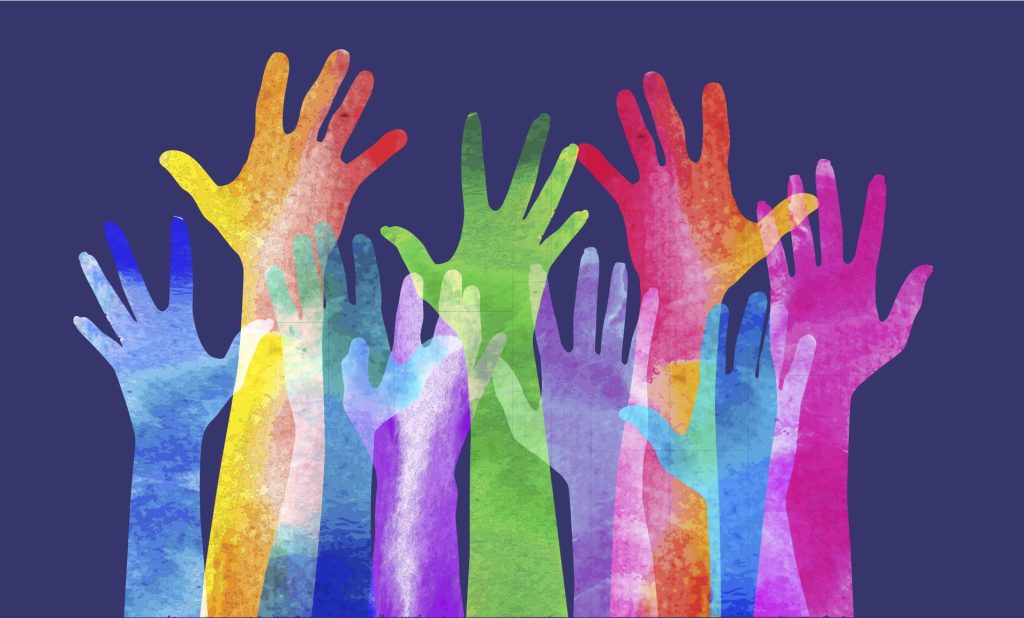 When there is an opportunity for something, take it. The worst that could happen is that you may not be selected. Women need to keep getting into the institution so that they can change it. To the women who are there, do not give up: do not walk away because it looks challenging.
It's never too late
It is never too late to get into a law career. Times are changing, and it is possible to have a new career in your thirties. The profession is shifting and is becoming more accessible to people who take a slightly different route. For example, some people are getting into their professional careers a bit later because they have children. This should not be a barrier, and in the words of Dame Bobbie Cheema-Grubb:
"If you have the intellectual ability, some fire in your belly, and you think you could really do some good for people through the legal profession, it's never too late".
Remember you belong at the table
You will not get anywhere by feeling like people are letting you have a chair at the table. You are at your table, and you helped build that table just as much as anyone else.
Men are allies
Men can do practical things to be real allies in this struggle for gender equality. It can be small acts of kindness or simply actively listening. For example, listening to a woman without preparing a rebuttal, but saying: "how can I support you?" or "what can I do to step back and allow you to take the fall in the way that you know you deserve?"
See yourself as your business plan
Be serious about what you need to get where you are going and invest in yourself.
Surround yourself with positive people
To help keep on track, surround yourself with positive people who will be there, rooting for you, cheering you on all the way.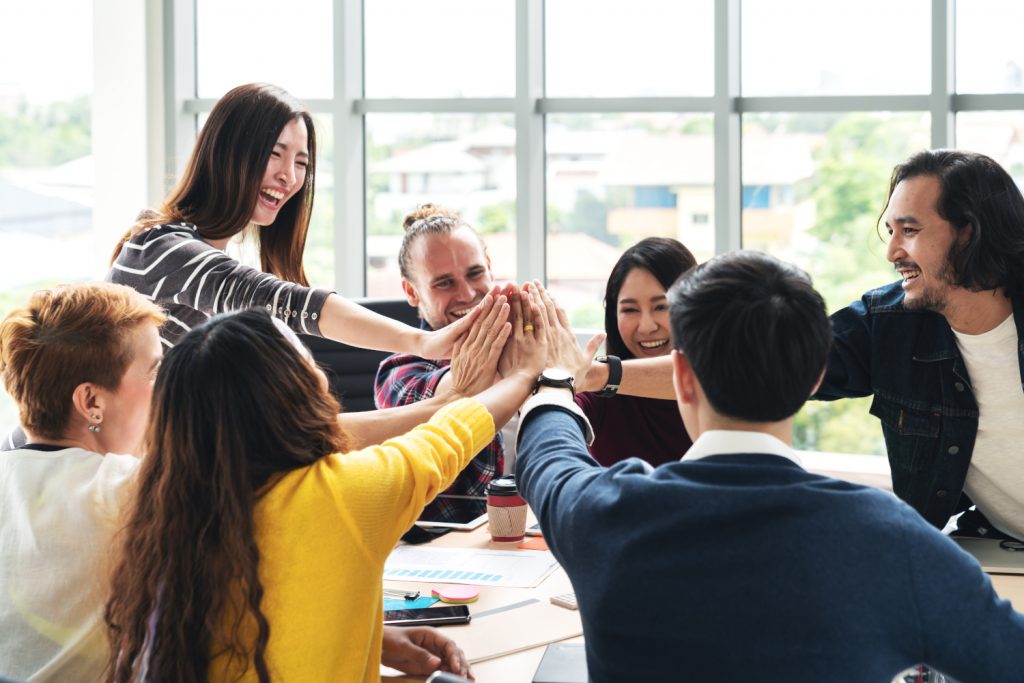 Lift as you climb
As women start to break the glass ceiling, they have a responsibility to send the elevator back down. It is essential to make sure younger women are nurtured as they join the profession.
Trust your source
Everyone has their personal story and reasons for pursuing the legal profession. It is a story you know well: where you were, why you are here, and how you encountered that situation.
Remain centred
Be attuned to what is going to send you forward and brush any setbacks off your shoulder. Tell yourself, "I am going somewhere. I came here for a reason. I have not accomplished it yet, but I am on my way. So, until I do, I will not be entertaining anything else".
Overall, the evening was a true celebration of International Women's Day. Listening to four tough women enable and empower each other was inspirational to watch. They made insightful and thought-provoking contributions based on their personal experiences and reminded us to continue challenging the legal sector. The key takeaway for me was, "if you can see it, you can be it", and what I see is women fearlessly carving out their own legal careers. I believe that if they can do it, I can do it too.
Thanks to Melissa Dubé (member of the Lawbore student journalist team) for this excellent review of Support through Court event.
Mel is a second year LLB student and considering a future in criminal practice.