QLT and Matrix have teamed up to launch an essay competition, giving aspiring lawyers a chance to show off their written advocacy skills. There's a choice of three questions to answer in 1000 words or fewer: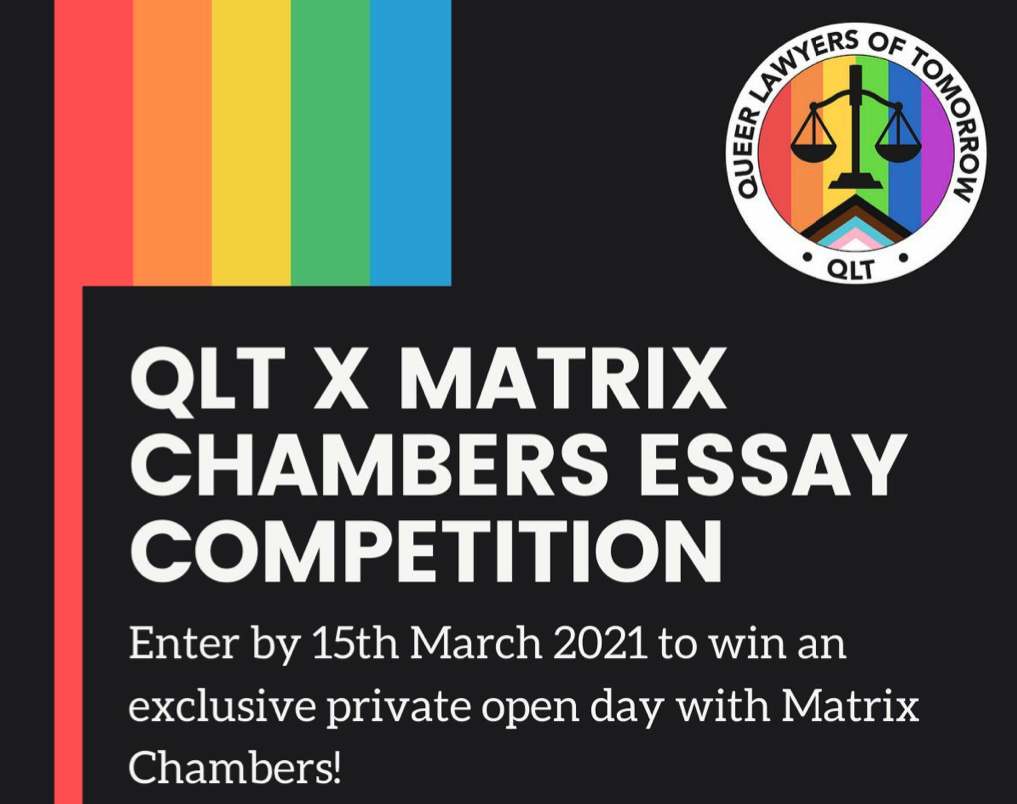 "The decision of the Divisional Court in R (Bell) v Tavistock and Portman NHS Trust [2020] EWHC 3274 (Admin) is wrong." Discuss.
If you could change one law or legal principle in place today to improve the lives of LGBTQ+ people – which would you change, and why?
"On the whole, activists and lawyers in the United States of America have been more effective in using the law to further the cause of LGBTQ+ rights than activists and lawyers in the United Kingdom." Do you agree? Why/Why not?
Deadline is 15th March at 12 noon. Don't forget to look at the rules for more info on how to submit.