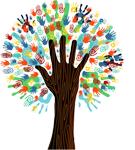 Upon commencing the Graduate Diploma in Law (GDL) at the City Law School, I attended an event to hear four Directors of the School Exclusion Project discuss the work of the Project and how students could get involved. The Project provides representation to parents and carers of excluded pupils who wish to appeal permanent school exclusions, most of whom are on the special educational needs (SEN) spectrum. Having spent just under two years as a SEN consultant in recruitment, I did not require much persuading. The process was straightforward and entailed submitting an application form that included questions such as why I wanted to become a part of the Project and the experience I had thus far that would make me a suitable representative. Unbeknownst to me then, over 80 people had applied for fewer than 30 spaces; the competition was fierce.
The next step was to attend a compulsory two-day weekend training session at City before we were entrusted to take on our first case. The first day was headed by two Barrister Directors; Matthew Purchase and Thomas Ogg, of Matrix chambers and 11 King's Bench Walk chambers, respectively. We were guided through important legal information on education law, knowledge of SEN, and the processes pertaining to Governors Disciplinary Committee (GDC) and Independent Review Panel (IRP) appeals. By the end of the first day, we were instructed to go home and prepare a task concerning cross-examinations, which was to be completed before the next day.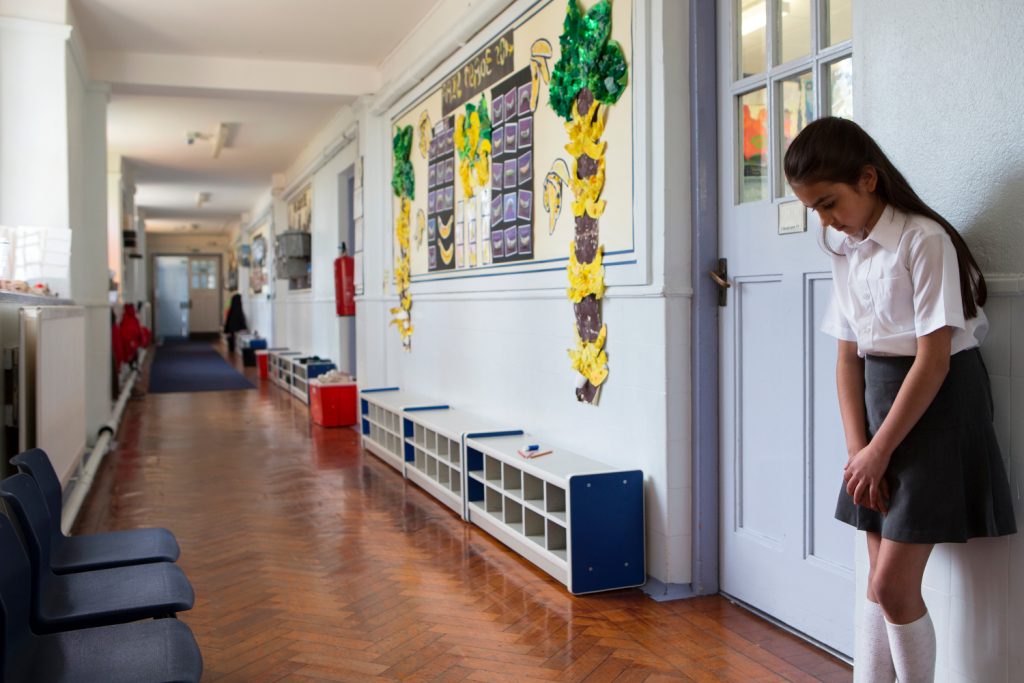 Our second day began with the cross-examination task: we were split into two groups and were expected to role play in front of the barrister, referring to the questions we had pre-prepared. I was asked to go first in the group. The pressure was intense, so much so that I made a mistake in the first opening question. The silver lining was the constructive feedback, which was invaluable. So too was watching others perform and recognising their strengths to emulate and weaknesses to avoid. The second part of the day was led by the four Student Directors, who explained the process of taking on cases, financial matters and ethical and welfare issues. By the end of the training weekend my attention span and knowledge retention had reached full capacity.
My first case, based in Bradford, was an appeal to the IRP after the parents were unsuccessful in their initial appeal to the GDC. After countless evenings spent pouring over a couple hundred pages of evidence, writing submissions and collating additional evidence, the day arrived. Or so I thought: the panel adjourned last minute, and I used the additional time to further prepare. The day of the re-scheduled hearing began at 5am as I had to catch an early train from London to Bradford, totalling my travel time to 8 hours. I began preparing on the train by reading over my written submissions and adding to the list of questions I planned to ask the GDC panel member and the school's representatives.
The agenda for the process included an introduction by the panel of three. In accordance with 'Exclusion from maintained schools, academies and pupil referral units in England' (2017), the panel must consist of either three or five members. This must be one lay member; up to two current or former school governors; up to two current headteachers or those who have held the position within five years. There must be at least one person from each category.
The school was then asked to present its case and justify the permanent exclusion, after which I was given the opportunity to question their submissions on the basis of the evidence in the bundle. Who knew head teachers and deputy head teachers could be passive aggressive and confrontational? I sort of did – my personal experience of attending a failing school had exposed me to individuals with similar traits first-hand, and there had been some hint of this during the training too. Of course, this certainly isn't a defining characteristic of all senior management in schools. The process repeated with the GDC panel member putting forward submissions and answering questions. Finally, it was my turn to present the case on behalf of the parents, before the questions were directed at us. Lines of questioning differ depending on the facts of each case, which may be disputed altogether by any party; whether there were any specific incidents that occurred beforehand that directly influenced the headteacher's decision; and the (lack) of provisions put in place to support a child's needs.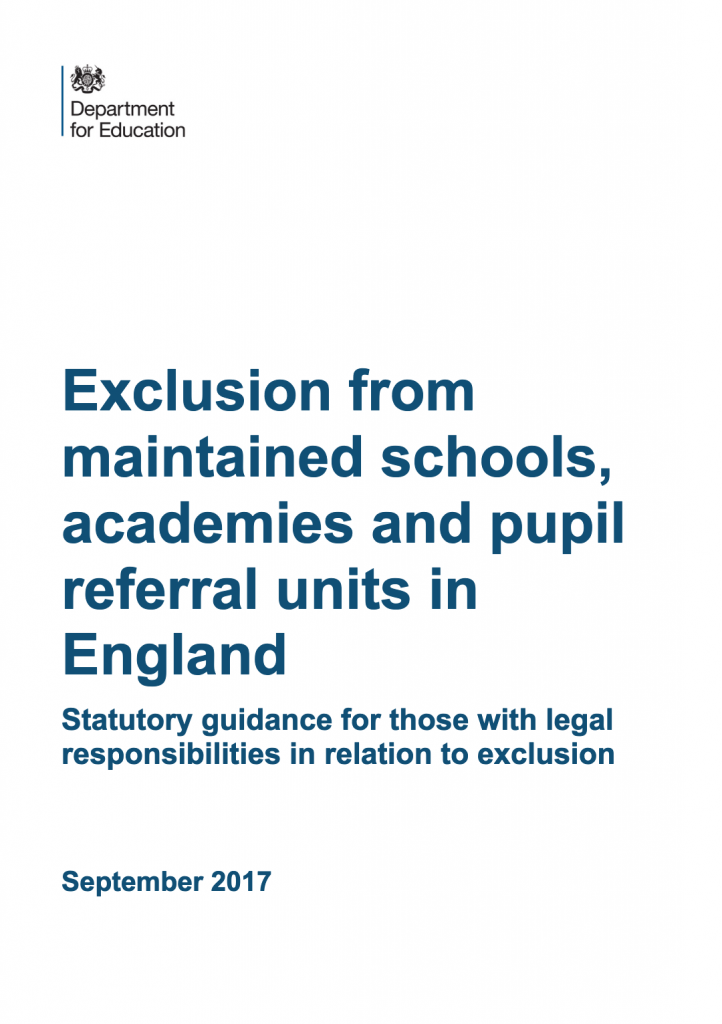 The governing board's decision to uphold the permanent exclusion may be contested on three grounds: illegality, irrationality and procedural impropriety. A case may also be made for proportionality and failure to take certain evidence into consideration, particularly if the pupil identifies with a minority ethnic group with disproportionately high exclusion rates. Paragraph 22 of the 2017 Guidance makes clear such pupils must be given 'extra support […] in order to reduce their risk of exclusion'. This ensures the exclusion meets the threshold of being 'lawful, reasonable and fair' (2017 Guidance, page 6). Statements were then read, which brought the experience to an end. The appeal lasted four intense hours and when it was over, I exhaled a sigh of relief.
My second case, comparable to the first, concerned a disability discrimination claim in an appeal to the IRP. The hearing lasted just as long as the first, and my stress levels were equally high. I recognised afterward that my stress stemmed from a determination to ensure parents receive the outcome they deserve. Upon completing my third case, I contented that these feelings may not subside, although I gained greater confidence in my ability to represent clients. Having been promoted to Student Director, I now have the pleasure of running the Project alongside three talented individuals; Olivia, Joe and Imogen. Settling into the role, the fastest lesson I have learned is that we cannot help everyone, despite desperately wanting to. The most fulfilling aspect of working with SEP is the appreciation expressed by those who we can help, particularly as they face incredibly difficult situations. For this reason, working for the School Exclusion Project has been one of my most rewarding experiences thus far and I am very appreciative to the previous Directors for giving me this remarkable opportunity. All GDL students at City with an interest in education law are highly encouraged to apply to the Project.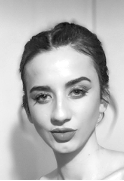 Thanks to Fatjona Peposhi for this excellent piece. Fatjona is a British-Albanian Law student, who undertook the Graduate Diploma Law at City Law School. Prior to this, she studied BA Religion, Philosophy and Ethics at King's College London. Her experience in law includes Immigration, Education, Social Security and Employment – areas she intends to practice as a barrister in the future.
Fatjona is dedicated to supporting those who find themselves needing to navigate the complex legal system, due in part to their financial status. She commits her spare time to organisations such as the School Exclusion Project, Vocalise, Free Representation Unit, and South London Refugee Association. Her hobbies include learning the piano, listening to philosophy podcasts, and getting lost in a book.