The Times Law Awards are one of the longest-running essay competitions in the legal sphere; they started in 1995! This year's competition asks:
"Stereotyping and unconscious racial bias: stumbling blocks for parties, witnesses and aspirant lawyers alike. How should the law and the profession respond?"
Sponsored by One Essex Court, students are asked to write no more than 1,000 words and have until 30th November 2020 to submit. They've provided lots of thinking points to get you started (available on their competition website) and also the rules.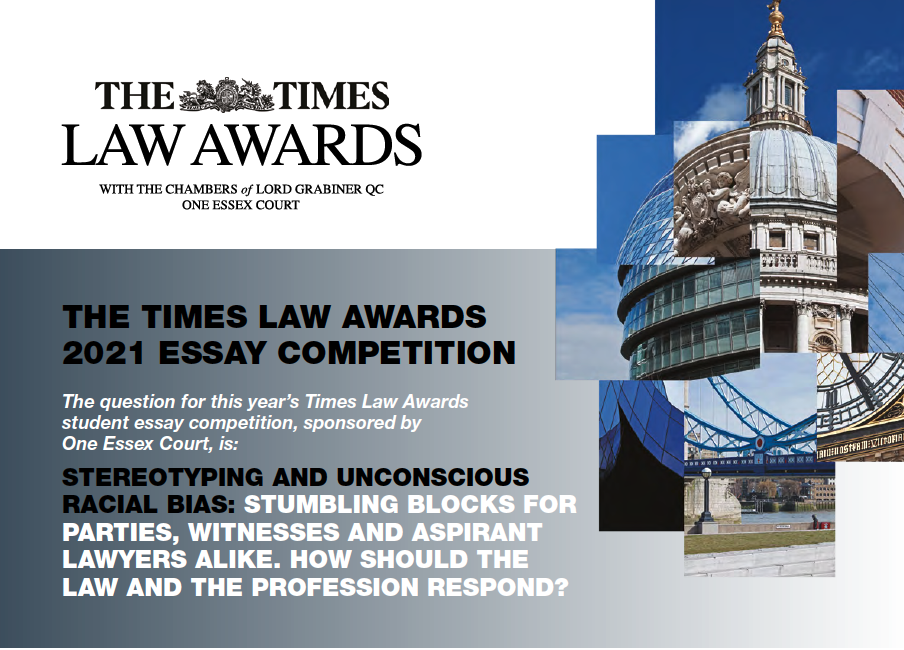 If you're still not convinced to get writing, then knowing that 1st prize is a whopping £3,500 might help get you motivated? 2nd prize is £2,500 and 3rd prize £1,500. There are also three runners-up prizes of £1,000.
The Times also makes available all of the winning essays since the competition's inception. Have a look to see what standard you are working towards.
Property Bar Association Essay Competition
A reminder too that the PBA Essay Competition is open for entries until 8th January 2021. Like the Times competition, they ask for 1,000 words but their topic is as follows:
Has the Government's legislative and regulatory policy in response to Covid-19 struck a fair balance between landlord and tenant?
Go to their website to find full details for submission.