Last weekend I went to King's College London to take part in my first Model United Nations. I had cultivated a desire to gain this experience ever since school days but had neither time nor courage to make an application. It was London International MUN 2020 that became my first experience.
As a part of the innovative Bretton Woods Committee 2020 to which I was allocated, we had to represent individuals rather than countries to reform the international trade regime and assess the reserve currency system. I was representing Lisa Jackson, the former Administrator of the US Environmental Protection Policy.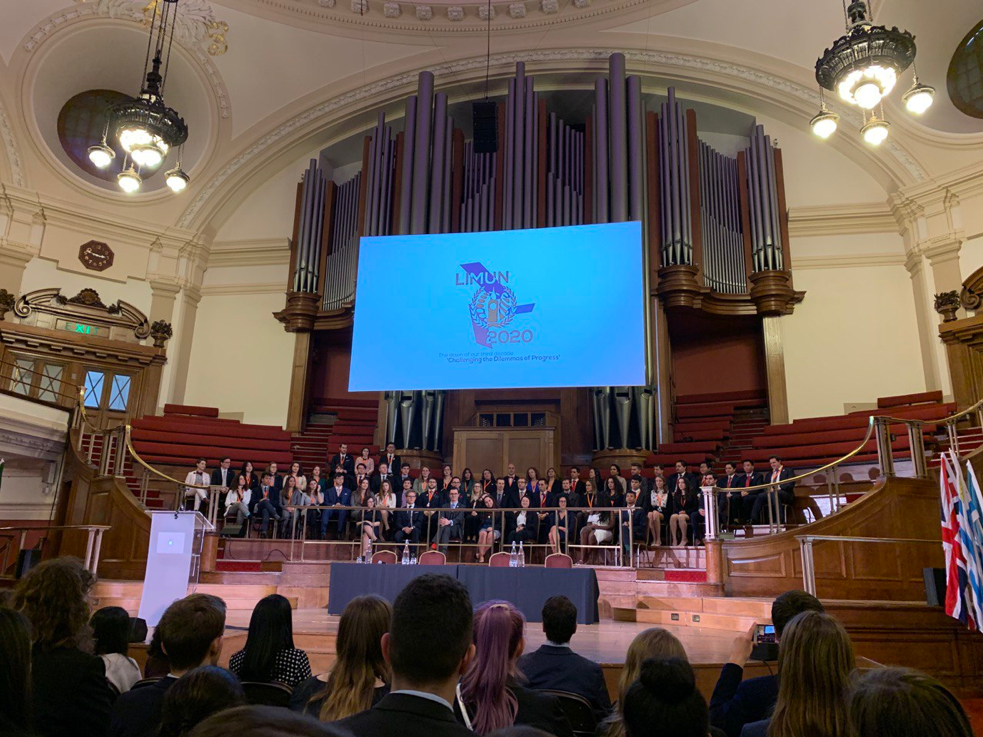 As a newcomer in an advanced level Committee where all its delegates were regulars with experience of participating in more than 10 Models, I found several things challenging. Firstly, it was difficult to adjust to the scrupulously observed and highly detailed Rules of Procedure. Secondly, we delegates, were required to carry out detailed research on the topics of the agenda and take to these like a duck to water. It was tough to always bear in mind that as a MUN participant representing an allotted delegate you have legitimacy to help decide on global issues: it is about coming up with the ideas and solutions that would benefit your mock delegate and reflect the interests of your delegate's country or organisation he or she works in. These solutions may stand in stark difference to your own opinion of course.
Despite being a lawyer with no deep previous knowledge in economics or crypto currency, I managed to prepare a Position Paper and deliver multiple speeches on complicated and controversial topics such as the US-China trade war, trade imbalances, possible metrics to define developed and developing nations, unfair trade practices, dumping, tariff and non-tariff barriers to trade, crypto-currency, currency manipulation, fixed and floating exchange rates, trilemma etc.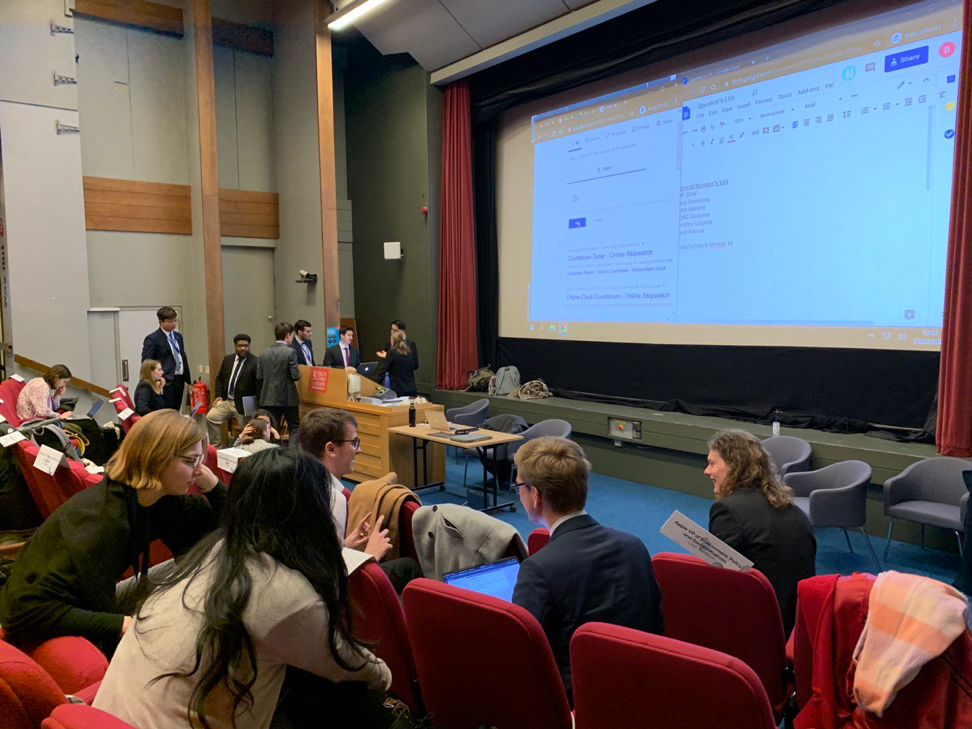 LIMUN lasted for three days; it was an intense series of debates and at the end of the experience I was quite proud of myself for not chickening out, taking a grip and holding up well.
In hindsight it was one of the most beneficial and useful weekends in my life during which I improved my research and writing skills, learnt tips on how to deliver prepared and extempore public speeches, as well as networking with ambitious, eclectic, smart people from varied backgrounds.
What advice can I give to newcomers?
At the beginning you may feel ill at ease, perhaps intimidated by the expertise of fellow delegates (I certainly was), but don't put too much pressure on yourself. Watch how other delegates are acting, how they speak, what phrases they use, how they ask the chairs to arrange a moderate caucus, how debates and position papers are structured etc. One shouldn't be afraid to make a mistake! Remember, everyone was a newcomer once; MUN is a mock conference, and if somebody does make a mistake, it will hardly affect peoples' lives. Once they adjust themselves to the Rules of Procedure and pace of debates, they will than enter into the process and gradually grow in confidence.
Why MUNs are worth participating in?
The UN Model is certainly no piece of cake; it is a Conference that requires a combination of speed and accuracy, working in a team, absorbing new knowledge quickly and multitasking from its participants. It is definitely worth challenging oneself, if only for the adrenalin rush!
We live in an era of genuine global cooperation between a wide range of people and MUN is a great opportunity to foster effective teamwork with a diverse group of people, demonstrate leadership, relish problem solving and creative thinking, as well as handle politically sensitive issues.
Participation in the MUN is seen as a tremendous asset for a student CV, especially for those who hope their professional careers will involve engagement with balancing/representing the diverse interests of different countries at international level, either as future diplomats, ambassadors or employees of such NGOs as UNDP, UNICEF, World Bank, European Council, Amnesty International or the UN itself.
Participants join a diverse international team of students and professionals with different areas of expertise, background, education, nationalities, ethnicity, gender, orientations, personalities or work preference who are passionate about having an impact. For instance, in my Committee there were not only students but also mature professionals in their area of expertise, such as an employee of the Central Bank of Seychelles. We all interacted both collaboratively and cooperatively with one another and formed amazing bonds.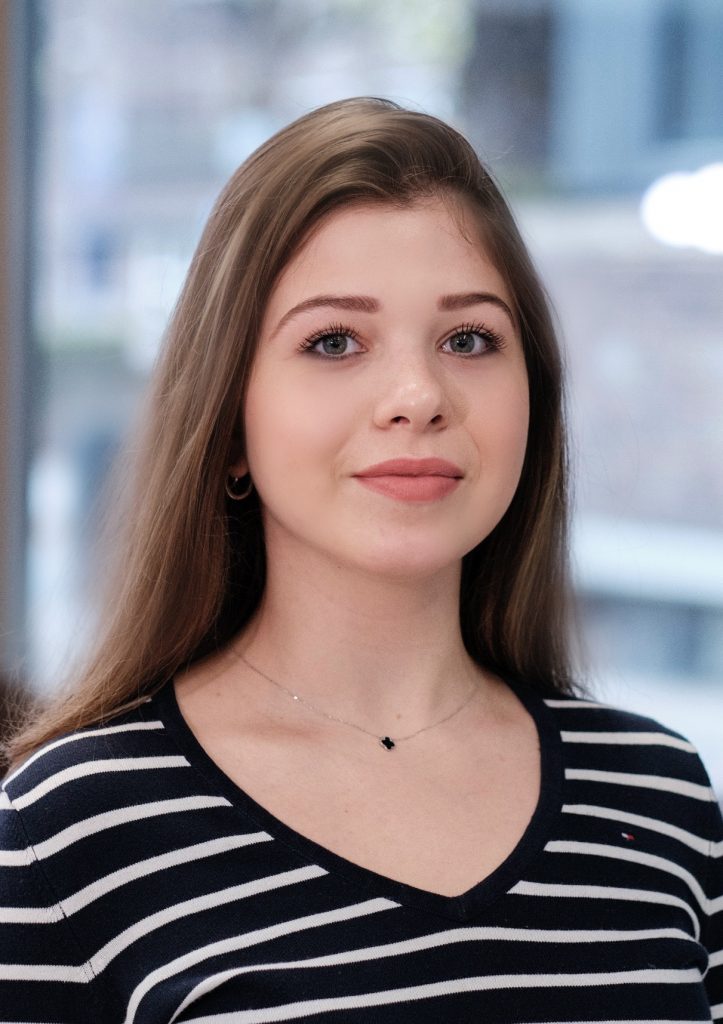 Thanks to Anna Dulina for sharing her experience with us. Anna is an LLM student at City Law School with specialization in International Commercial Law. She is also a member of the Lawbore journalist team for 2019-20.