This year's edition of the Francis Taylor Building Kingsland Cup and Prize Moot invited students to engage with contentious and complex issues of public, environmental, and EU law.

The first round saw entrants judged on their skeleton arguments in December, with the top-scoring teams appearing at the semi-finals in February. The semi-finals took place before Lord Justice Lindblom (Court of Appeal) and Mr Justice Lane (Upper Tribunal Immigration and Asylum Chamber) at Francis Taylor Building. The moot case was set in in the context of a local redevelopment project, and included issues relating to the interpretation of EU law, legitimate expectations, and the common law duty of consultation. Three of the four teams that advanced to the semi-final were students enrolled on City University's BPTC and GDL programmes.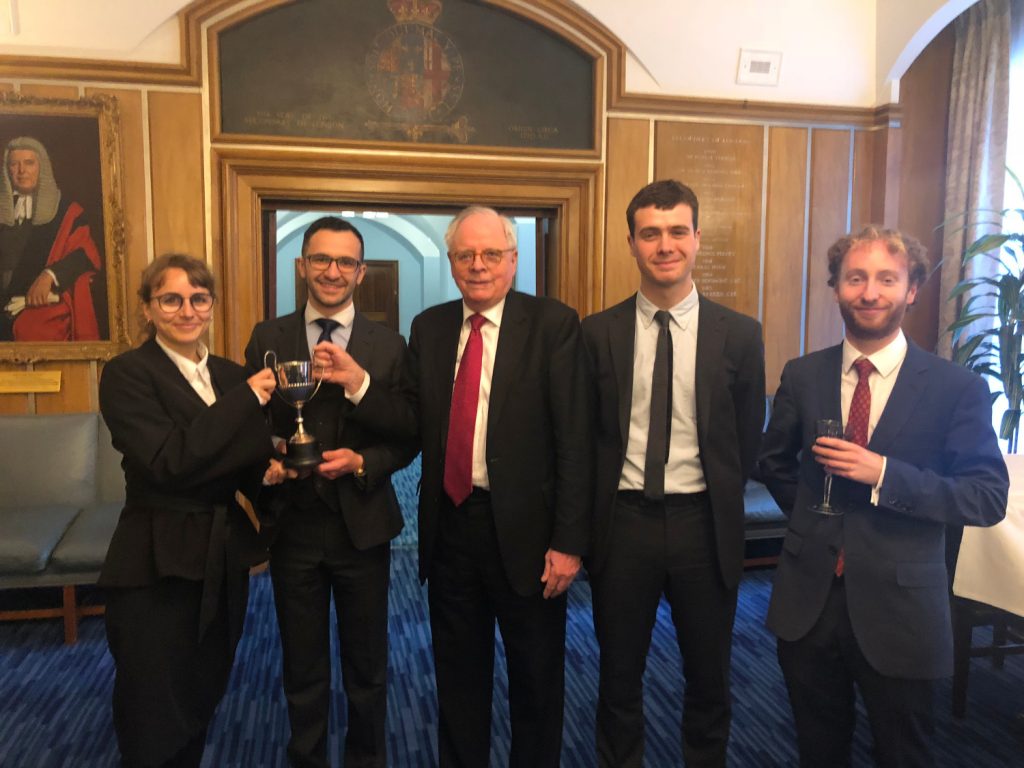 Of the semi-finalists, two City teams progressed to the final on Wednesday 3 July. The final took place at the Old Bailey before Sir Ross Cranston (High Court) and was modelled on a case with which tenants at Francis Taylor Building had recently been involved: Canterbury CC & Crondall PC v Secretary of State [2019] EWHC 1211. The issues in the final moot case were more challenging than in the previous round, relating to the assessment of plans and projects under the EU Habitats Directive, and the availability of Aarhus costs protection under the UNECE Aarhus Convention and the Civil Procedure Rules. To make the case even more interesting, one of his Lordship's judgments, R (Langton) v Secretary of State for Environment, Food and Rural Affairs [2018] EWHC 2190, which was recently the subject of an appeal, was a relevant authority for the Respondent.

Both teams had only recently completed their final BPTC and GDL exams before turning their attention to the final moot case. However, it was evident that a vast amount of research time and hard work had gone into their preparations. Following a long deliberation by Sir Cranston, Jessica Allen and Richard Mahal were announced as the winning team. His Lordship commended Joseph Leech and Francis Martin for making the decision as difficult to reach as it was. All entrants received prizes and mini-pupillages at Francis Taylor Building.
Many thanks to Jessica Allen for putting this review piece together. City is very proud that its students continue to do so well in this challenging moot competition, with three out of four of the winning teams in the past four years coming from City.