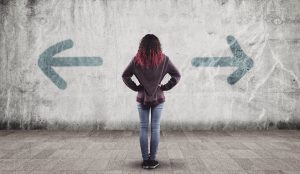 In 2016, we came up with an idea to offer City's LLB students professional experience via short summer placements outside the legal sector. This is how the concept of the Micro-Placements Programme was born and ever since we launched the pilot, we have been working to expand the programme and make it sustainable while in the spirit of career exploration.
This year we are bigger than ever before and we will proudly offer Micro-Placements to students from 25 undergraduate courses* across four City Schools. And since it all started in the City Law School, in 2018/19 all LLM, LPC and BPTC students are eligible to apply too. The competition is fierce but there is a lot on offer:
You will be a part of the competitive selection process where you will receive exclusive training and constructive feedback
You can gain experience that will allow you to stand out in applications for and vacation schemes, training contracts and pupillages
You can increase your employability prospects as you gain concise insight into a sector which may not be a traditional career path for your degree
You will develop your confidence and resilience and enhance commercial awareness
The Micro-Placements will take place between June and August 2019, will last from 3 to 5 weeks and will be offered with a wide range of London-based employers.
If that sounds interesting to you, you can start your journey with the Micro-Placements Programme in 3 simple steps:
The Expression of Interest form will open on Monday 8th October on CareersHub. You have time until Monday 22nd October 2018 to complete the form.
In the form, we will ask you about your personal details, grades and availability. We will also test your understanding of Career exploration and ask why you think you are a suitable candidate.
Once you submit the form, you will be invited to a mandatory MPP Workshop.
The workshops are course-specific and will take place in weeks commencing 29th October, 5th and 12th November 2018. In the sessions, we will guide you through the selection process (applications and interviews), give you tips on creating a CV, discuss the past projects and tackle topics such as email etiquette and career exploration.
Only if you successfully complete steps 1 and 2, you will be allowed to apply for the Micro-Placements Programme selection process.
We will send you a link allowing you to complete the application form. In the form, we will ask you to demonstrate employability skills and submit your CV. There will be resources available on Moodle to assist you.
For more guidance, please visit our website www.city.ac.uk/micro-placements-students or contact us via email at micro-placements@city.ac.uk
*Offered to selected courses. Please see the website for details.
Thanks to Wiktor Lewandowski from the Careers Service for his run-down on the ace Micro-Placements opportunity.